Kia America Enters Rebelle Rally with 2023 Sportage X-Pro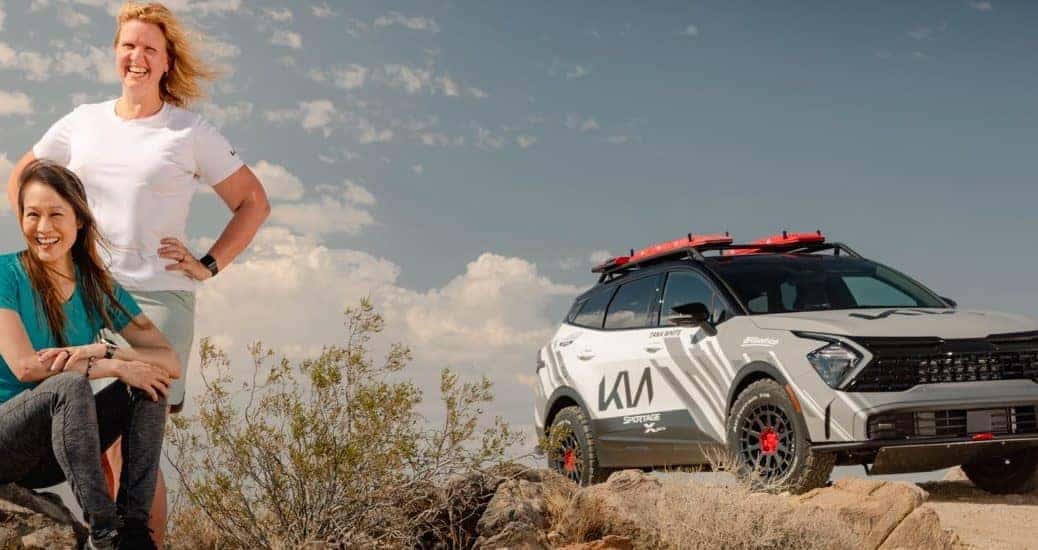 Rebelle Rally, the first all-women's off-road rally and the longest competition of its kind in the lower 48 states, is becoming a fun race for automakers to enter vehicles into and show what they're made of. Building teams with experienced racers and drivers, every year it seems like a new automaker joins the competition. Kia America is one such automaker, entering its first Rebelle Rally in 2020 and returning every year since. With a new model to enter the race, the 2021 team returns to snatch up first place this year.
"Kia's longest running nameplate has a storied past of off-road desert racing with impressive results to boot in the Paris-Dakar rally and Baja 1000 race…An incredible off-road contender back then, the latest iteration of the Sportage will build upon its legacy by tackling the arduous Rebelle Rally with finesse, especially with such a fierce team at the helm."- Steve Center, COO and EVP, Kia America
The Rebelle Rally is a 2000-kilometer (1,500-mile) race of off-road navigation in the United States, spanning from Lake Tahoe to San Diego. The harsh topography is a lot to deal with, and in recent years, plug-in hybrid SUVs have also taken on the challenge. In 2020, Kia entered a modified Telluride SUV into the race, and in 2021, a modified Sorento PHEV. For the most part, all rally vehicles were equipped with a roof rack for the teams' recovery gear, including tread boards and shovels, safety equipment, and an interior cargo mounting system that could be installed after removing the rear seats.
This year, the 2023 Sportage X-Pro comes with plenty of its own features, such as all-wheel drive (AWD) capability and larger wheels. For the Rebelle Rally, Kia modified the 2023 Sportage X-Pro with custom Baja Forged front- and rear bumpers complete with tow points, skidplates in the front, rear and underbody to help protect the Sportage's underbelly, and 17-inch Rhino wheels are wrapped in BFGoodrich® All-Terrain T/A K02 tires, sponsored by Michelin. With a 187-horsepower 2.5-liter I-4 engine under the hood, an 8-speed automatic transmission transfers all the power to the wheels. Made for outdoor adventure and sporting a multi-terrain drive mode system, the Sportage X-Pro can handle various types of terrain, with modes: Normal, Sport, Smart, and Snow.
Returning this year is the same team that were in the cockpit of the Sorento PHEV in 2021. Professional rally driver Verena Mei and navigator Tana White competed with a total of ten teams in the X-Cross class and although coming in second, it's a great achievement, leaving 70-percent of the competition in the dust. Maybe this year, with all the modifications and an SUV made for off-road action, Kia America and the team can take home the gold. This year, Rebelle Rally takes place from October 6 – 15, 2022. Be sure to follow this year's team on RebelleRally.com. You can also keep up with us on Miami Lakes Automall social media as we stay updated on all news Kia America and Kia Corp.
Photo Source/Copyright: Kia Media
Previous Post Kia EV9 in Final Testing Phase Next Post Kia Collaborates with Electrify America for Free Recharging of Niro EV