Kia and Electrify America Partner Up for New EV6 Incentive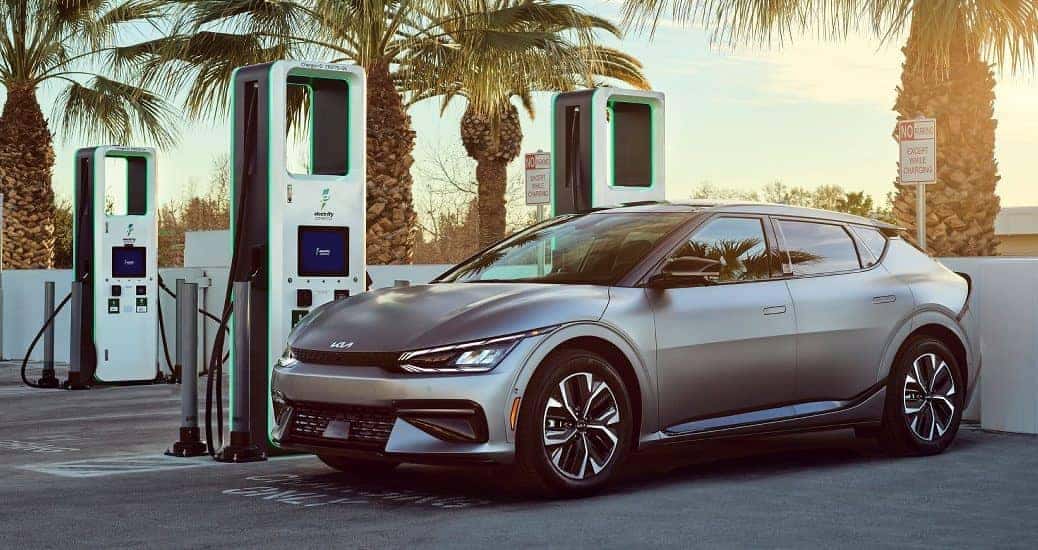 Kia Corp wowed the world when it unveiled the Kia EV6, the first all-electric vehicle from the automaker that has no gasoline-powered predecessor. Kia usually makes a gasoline vehicle, then makes a hybrid based on its popularity, and then a plug-in based on the hybrid's success, and so on. The Kia Niro crossover was the first vehicle to be a hybrid with no pure-gasoline model as its predecessor, followed by the Niro Plug-in Hybrid and Niro EV. Well, the EV6 is one-of-a-kind, and to show it some more love, Kia America and Electrify America have announced a new partnership. Consumers who buy a new Kia EV6 will benefit from 1,000 kilowatt-hours (kWh), free of charge, at any Electrify America station across the U.S.
Wow! Now that's nice. If people needed an incentive on buying an electric vehicle (EV) this is all they should need. Let me put this in details we can all understand. 1,000 kWh is far more than any EV needs on the average…jeez, more than a month. The agreement between the two companies will enable Kia owners to charge their Kia EV6 with energy for 3,500 to 4,000 miles of all-electric driving at no cost. According to Kelley Blue Book, the average consumer drivers about 1200 miles/month, 40/day. The EV6 has an EPA-rated 310-mile range.
We're easily looking at 3-4 months of zero charging costs – more if you don't drive 1000+ miles/month. Now add those savings onto the $7,500 federal vehicle tax credit that the IRS will give you. What does that mean? Buy a new EV6 this year, and next year when filing your 2022-2023 taxes, take a $7,500 credit against what you owe. Yeah, it's a nice little savings right at the start, but this new agreement between Kia and Electricity America really puts some bills back in your wallet.
"Kia is undergoing a pivotal shift to electrification and the all-new EV6 is the first major step in that direction, underpinned by the company's advanced E-GMP platform…Partnering with Electrify America will enable our customers to enjoy a superior charging experience coupled with the outstanding all-electric range of the EV6." – Steve Center, COO and EVP, Kia America
Wondering about a catch? There isn't one as far as we can tell. Consumers can use this kWh allowance anywhere they find an Electrify America charging station. With Electrify America's vast DC charging network, the largest in the country, that shouldn't be too difficult. Fast DC charging also allows for high-speed charging of up to 350 kilowatts (kW) for capable vehicles. With the EV6 800V multi-charging architecture, this vehicle can charge 10-80 percent (up to 217 miles range) in under 18 minutes when using a 350 kW charger.
Just download the Electrify America mobile app, and you can find all Electrify America EV charging stations in the area. To make sure new Kia EV6 consumers are getting the deal, they will get the enrollment code for the app provided through the owner's portal or the Kia Access App after the owner enrolls their EV6 into Kia Connect, the brand's new in-car telematics system. It's a process. Want to get in on this brand-new deal? You can find your new Kia EV6 at Miami Lakes Automall .
Photo Source/Copyright: Kia Media
Previous Post Kia Ranks Highest in J.D. Power 2022 Vehicle Dependability Study Next Post Six Kia Models Win 2022 Car and Driver Editors' Choice Awards