Six Kia Models Win 2022 Car and Driver Editors' Choice Awards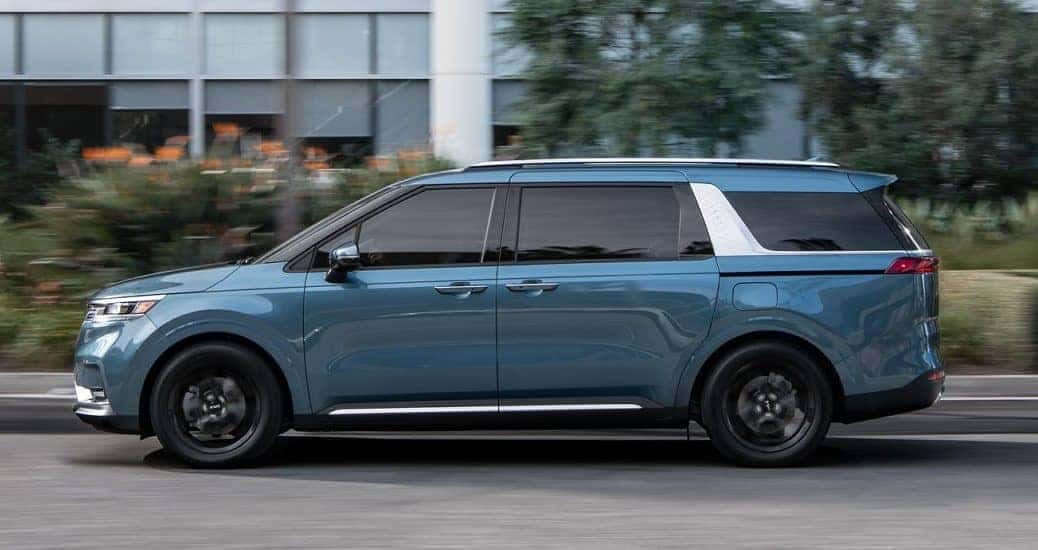 All-year-round, automotive publications and organizations put together competitions to find the best new vehicles on the market today. Many times, these end up with "Best of" lists or awards for car models and their respective automaker. Every year, well-known name Car and Driver put together several lists, and recently, the automotive publication concluded its Car and Driver 2022 Editors' Choice awards. With about 400 models competing, Car and Driver editors tested, rated, and ranked all vehicles across multiple market segments to find the winners, ranging from crossover SUVs to electric vehicles and sedans to family-sized vans. It's a good year for Kia Corp, with six Kia models being selected for their respective segments to win an award – the Kia Telluride , Kia Sorento , Kia Carnival , Kia K5 , Kia Soul , and Kia Rio .
"We are honored to be recognized by Car and Driver for the quality and craftsmanship across our world-class lineup…The fact that our six winning models span numerous vehicle segments is a true testament to Kia's pursuit of building vehicles for every type of driver." – Steven Center, COO and EVP, Kia America
Although it sounds impossible, there may be some people who never heard of Car and Driver , and that's okay. We always like to give a little rundown of a publication for credibility. This isn't some unheard of source giving Kia models their due diligence. Car and Driver have been around 1955, starting as a printed magazine of course, and eventually going digital once the internet got up and buzzing. Now, with an online audience of 12-15 million unique visitors per month (ComScore), there are a lot of people that see the "Best of" lists, awards, and reviews every day. That's why the 2022 Car and Driver Editors' Choice list awards is a big deal for automakers, giving them the best kind of exposure. Not to mention, although the competition had 400 models, only 116 vehicles won awards from 37 vehicle segments.
Car and Driver are no stranger to Kia Corp when it comes to winning awards. For the last two years, Car and Driver also put the Kia Telluride on its 10Best list – in 2021 and 2022. The largest SUV in the lineup, the Kia Telluride won awards and made a name for itself the moment it released, spearheading Kia sales in March 2019 during its launch, and eventually going on to win the "Triple Crown" of Automotive Awards , landing on the Car and Driver 10Best list, won the 2020 North American Utility Vehicle of the Year from North American Car of the Year (NACTOY), and named as the MotorTrend SUV of the Year. Being added to the Car and Driver 2022 Editors' Choice award list is another feather in the cap for the Kia Telluride and Kia Corp as a whole.
Many of these names are well-known, such as the Telluride, the Sorento, the Soul, and the Rio. The Kia K5 and Kia Carnival may be some new names to consumers, and that's because they are. Redesigned for the next-generation, the Kia Optima was turned into a true high-performance sports car and took on its name from overseas in its home of South Korea, the K5. The Kia Carnival is the automaker's step into the luxury segment after doing so well in the mass-market segment. Not just a minivan or an SUV, this is a multi-purpose vehicle, and possibly Kia Corp's first entry into a mobile living space. You can find these award-winning Kia vehicles at Miami Lakes Automall and drive off with yours today.
Photo Source/Copyright: Kia Media
Previous Post Kia and Electrify America Partner Up for New EV6 Incentive Next Post Kia EV6 Wins 2022 European Car of the Year