Kia Announces 2018 Kia Stonic EV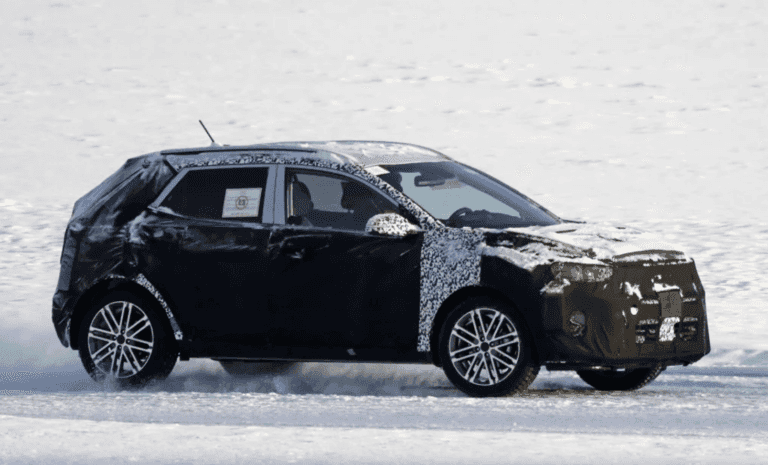 Kia has been on a roll over the last year, constantly coming out with new models. It seems like every couple of months they're rolling out the red carpet, and now more than ever, they're bringing hybrids and electric vehicles (EVs) to the stage. The Kia Optima and Kia Soul were one of the first to get a new powertrain, and then Kia Motors made the Kia Niro, a hybrid crossover. Now they have the Kia Stonic coming out, a new SUV, and have already announced an EV variation will soon debut as well.
As it currently stands, by the end of 2018 or so, Kia will be releasing three all-electric vehicles. Most recently, they announced the Kia Stonic EV. The original 2018 Kia Stonic SUV was only spied several weeks ago, so it's a bit of a surprise that an EV model is already in the mix. We gotta say Kia is sounding pretty confident about their SUVs and crossovers if they're postulating possible future electric models before their release. Like many automakers, Kia is focusing on their larger vehicles, but with so many to choose from, we have to dig a little to learn why.
An unnamed company representative of Kia Motors had this to say, "Last year, Niro sold more cars than Ioniq, and the small SUVs trend continues to be in the eco-friendly car market, so we decided to concentrate on the electric car in the form of [a crossover]. The small SUV has a large interior space and gained popularity not only in Korea but also in global markets."
It's a good game plan, and we mentioned this earlier – if the auto industry is leaning towards SUVs and crossovers, and consumers are looking for more eco-friendly vehicles, then combining the two is a smart business tactic. Plus, don't forget the federal tax credits one can receive just for purchasing a PHEV or electric vehicle. In other words, if you buy a vehicle that qualifies for a federal tax credit (PHEVs and electric vehicles) this year, you are eligible to qualify for a tax credit when filing your 2017 taxes. Some vehicles can come with as much as $7,500 in tax credits, so it's quite the deal just for reducing a carbon footprint.
* Of course, this is all in 2018, so there's a bit of a wait. However, if you're interested in the Kia Niro, check out our inventory of Kia vehicles . *
Photo Source/Copyright: cleantechnica.com
Previous Post 2018 Kia Rio Sedan and Rio 5-Door Debut at NYIAS Next Post Some Items to Bring for the Next Road Trip