Some Items to Bring for the Next Road Trip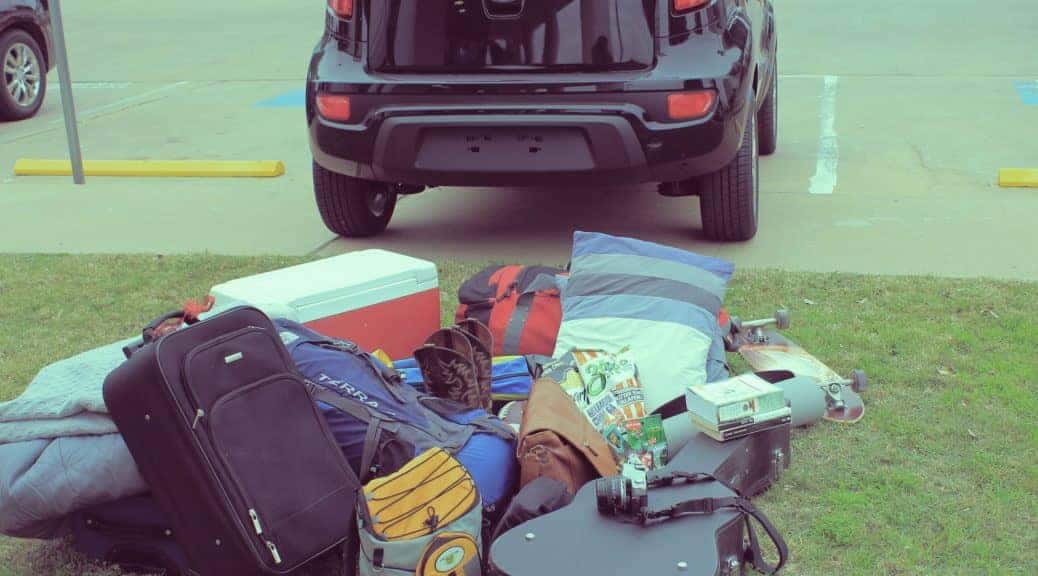 Summer is coming up, possibly the best time to take a family vacation or go on a road trip. When driving far away from home, it's usually nice to get away and be free from the responsibilities left behind. Responsibility doesn't disappear though; if on a road trip, as the driver, one should be prepared to not only keep occupants busy but also make sure the trip won't have any speed bumps. Of course, that's easier said than done, so we scoured the internet for helpful gadgets for making a road trip great.
Be Prepared
Let's get some of the emergency situations out of the way. Although we'd like smooth sailing, or driving as it were, we can't expect 100 percent clear skies.
Most automobiles today come with a driver information center, but if your ol' clunker is a little dated, purchasing a vehicle diagnostic kit is a great idea for making sure your automobile is in shape, as well as preemptively taking care of potential maintenance issues. In the worst case scenario, say the car breaking down, having some LED road flares on hand will help other drivers see you and possibly avoid an accident.
This is priority, especially if you are camping. Speaking of camping, if someone in the group is/was a boy/girl scout, help them earn a merit badge by providing them with a SteriPen Traveler, a neat item that can recognize and kill bacteria and germs found in foreign water supplies.
"Hey, who turned out the lights?" Shivers for you _ Doctor Who _ fans. It's no fun getting lost in the dark, especially when camping in the woods. A flashlight or the solar-powered, inflatable lamp by luminAID may be one item to take to the campsite.
Camping and Beach Bumming
We may as well cover some other camping and lounging items while we're on the topic.
Setting up camp? The Blue Ridge Camping Hammock has been heralded as the "Best camping hammock" by the American Survival Guide. Might be a good idea to bring it along for some down time. Also, for those early risers who can't get up without a kick, check out the Minipresso, a portable espresso maker to put pep in your step for the morning hike.
You know what's also good to bring along if going hiking? The Deuter Futura Pro 42 Backpack comes with numerous compartments to store all sorts of things, and even comes with a detachable rain cover if things get a little stormy. Though, if there's electricity in the air, you should probably book it back to the campsite to avoid a _ shocking _ experience. Having the goTenna to keep in touch is great for situations that turn sour, and so is a satellite phone if someone needs medical aid and the campsite is a dead-zone for cellular signals.
Okay, so how about the beach? How can we go about laying in the sand and _ not _ bringing it back with us? Ever hear of sandless beach mats and totes? These ingenious devices are great for setting up a chill spot at the beach. They may collect sand, everything usually does, but made with special fibers, by the time you make it back to the car, all that sand will be gone – from the mat and tote bag at least.
How about a picnic? We got two great gadgets listed for this. "The Coolest" is an all-in-one cooler for blending smoothies and mixed drinks, has a USB plug and Bluetooth speaker, a cutting board if making some grub a la carte, and built-in plates to avoid getting sand in your meal. There's also the Gray Kargo Cooler, a two-in-one thermoelectric cooler that can keep over 30 cans or bottles cold whilst keeping food warm.
* These are just some of the many great gadgets and items to bring along on a road trip. We'd like to hear some suggestions of your favorite must-haves. Let us know on social media . *
Photo Source/Copyright: dailydot.com
Previous Post Kia Announces 2018 Kia Stonic EV Next Post 2017 Kia Cadenza Received Top Safety Pick +