Kia and Hyundai Join IONITY to Expand EV Charging Network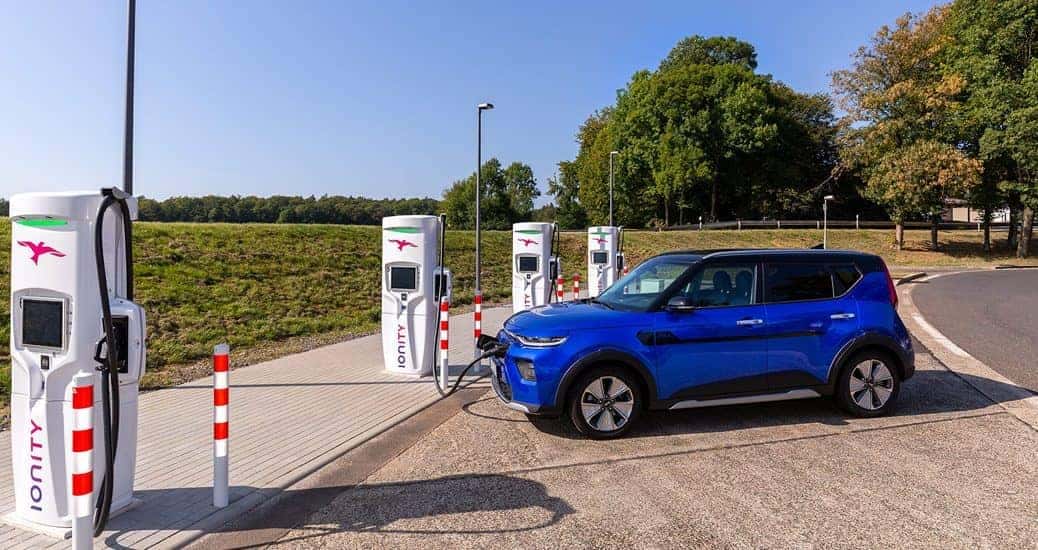 While Kia Motors has been showing off the new generation of the Kia Sorento for the 2021 model year and the insane performance skills of the 2021 Kia K5, previously known as the Kia Optima, there has been a lot going on behind the scenes. Quick note – the Kia K5 is also entering a new generation of the model, hence the name change – actually, it's the name the K5 was always known by in its country of origin, South Korea. Alright, so while the automaker has been placing the spotlight on its new models, Kia Motors and the Hyundai Motor Group (and subsidiaries), collectively known as The Group, have been working together for new technology endeavors, such as opening a new development hub for mobility tech , and cooperating with outside sources, such as joining forces with New Horizons Studio. Now, a new joint venture will help build and operate a network of high-powered EV charging stations across Europe to expand not only EV sales and popularity, but also reduce drivers' worry about needing to find a charging station, a major drawback for first-time EV drivers. The Group and IONITY are working together to create a network that uses 100-percent renewable energy.
100-percent renewable energy sounds like something out of sci-fi, but it's actually going to be more of a reality as the years go by. Many tech companies are working on ways to make reusable energy sources, and as technology advances, the automotive industry eventually catches up. Like many countries in the east, Kia Motors and The Group are working with IONITY to not only expand personal mobility efforts, but also achieve an emission-free and carbon-neutral environment. It's a pretty large goal, but like we said, The Group and IONITY aren't alone.
This is just the first step in expanding the high-power charging network along Europe's highways. For those who don't know much about IONITY, the company is known in the industry for making electric vehicles capable of long-distance travel. It also operates what is already a high-power charging (HPC) network with chargers that deliver 100% renewable energy for both emission-free and carbon neutral driving, but to keep it growing, a little investment from a large automotive company could definitely help.
"With the addition of Hyundai Motor Group, we welcome aboard a committed partner with international experience in the field of electric mobility…From today, we will jointly pursue the goal of educating people about e-mobility and promoting innovations in this area in order to make traveling with electric vehicles the new normal, especially on long journeys." – Michael Hajesch, CEO of IONITY
Kia Motors has always been an automaker with one foot towards alternative fuel options, that it even added an all-new hybrid powertrain option to the 2021 Kia Sorento . Want to stay up to date with everything Kia Motors and The Group is working on to bring sci-fi to 2020 and beyond? You can follow along with us on Miami Lakes Kia social media . If interested in a plug-in hybrid SUV, check out the 2021 Kia Sorento Hybrid .
Photo Source/Copyright:
Previous Post All-New 2021 Kia Sorento Tech Highlights Next Post 2021 Kia Sorento Wins German Golden Steering Wheel Award