Kia Motors and HMG Open New Development Hub for Mobility Tech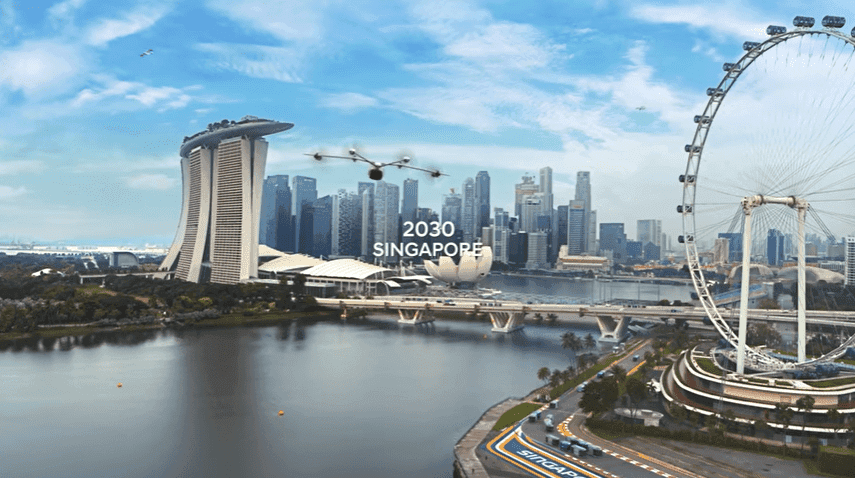 Running a successful business takes a lot of knowledge, experience, and strategy. Knowing when to cut your losses and when to expand are two very important decisions that can make or break a company, especially in this economy. As we all try to move forward, every industry will find its struggles, but the auto industry has been like a train – full speed ahead! New concepts, technology, and new partnerships have been popping up everywhere. With many names in the auto industry working towards a mobility ecosystem where anyone anywhere can get access to public or private transportation, Kia Motors and the Hyundai Motor Group (the Group) celebrate the groundbreaking announcement of the Hyundai Motor Group Innovation Center in Singapore (HMGICS), a center focused on the automotive group's future mobility research and development.
"HMGICS is a major step forward for Hyundai Motor. The facility is the first of its kind in the world. It will pave the way for more Korean companies to invest here, partner with local suppliers and SMEs, and collaborate with our universities and research institutes…Singapore's goal is to have all our vehicles run on cleaner energy by 2040, in line with our Paris Agreement commitments. We hope this will open up new growth areas for our economy, and create exciting jobs for Singaporeans." – Singapore Prime Minister Lee Hsien Loong
With the loss of jobs everywhere during the initial wave of the pandemic, creating so many jobs is a big plus for the Group in their endeavors for future innovation. Hyundai announced the opening of the HMGICS during a virtual PR event with the Singapore government by connecting the Namyang R&D Center in Korea and Jurong Town Hall in Singapore, a new trend during COVID-19 to practice social distancing while sharing news and information. The Group will be taking three strategies to move forward with mobility development.
First, building up the company at its core – the workers. Transforming the workplace into a human-centered digital hub of information, workers will be able to make use of their creative potential in the workplace versus conforming to a uniform path. Next comes the consumer, with a smart mobility environment where consumers lives are enriched with mobility services tailored to their needs. Several companies have opened rideshare services, rentals, and even Kia Motors launched a KiaMobility Service . In a world where fossil fuels continue to harm the environment, the Group will also be making use of eco-friendly energy sources like solar and hydrogen energy to further goals for carbon neutrality.
This is just the beginning for R&D by the Group. In the future, the goal is to have on-demand car manufacturing. Consumers can customize and purchase vehicles online using a smartphone, watch their car being manufactured at HMGICS, and then immediately test drive it on a 620-meter-long Sky Track atop the state-of-the-art seven-story innovation lab located at the Jurong Innovation District (JID). This same building will also house new technologies, such as artificial intelligence (AI), Internet of Things (IoT) and robotics that will one day be placed into small scale EV production.
Kia Motors is an automaker to constantly watch. A part of the Hyundai Motor Group, a lot of great technology is accessible, and the opportunities keep growing. Follow along with everything on with Kia Motors when you follow us on Miami Lakes Kia social media .
Photo Source/Copyright: Kia Media
Previous Post Kia Motors Enters the 2020 Rebelle Rally Next Post A Look Into 2021 Kia Sorento Engine Options