Kia and HMG Announce Plans to Develop Software Defined Vehicles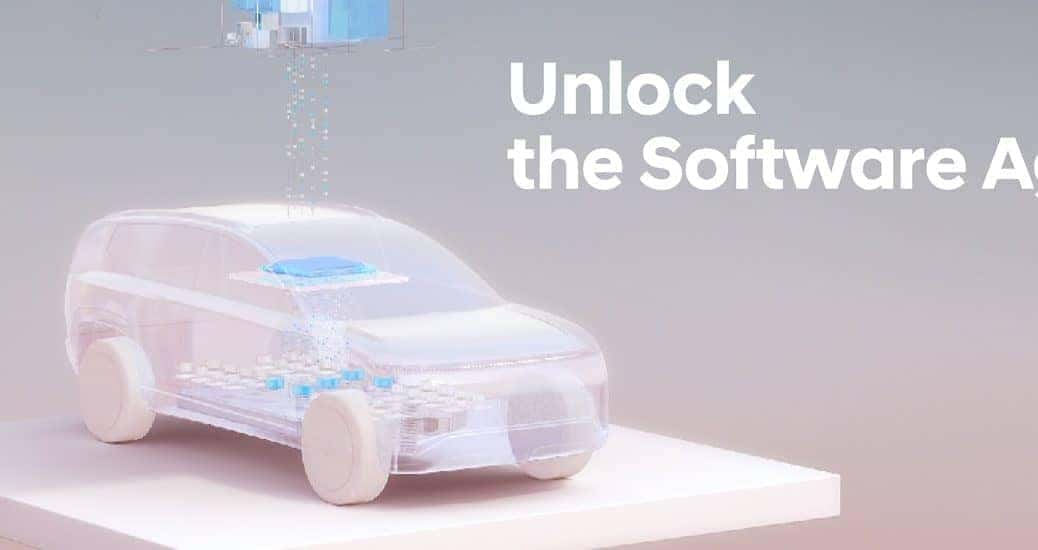 As automobiles become more advanced and feature better technology, the age of mechanical engineering will eventually come to a close. Take a look at vehicles a decade or two ago and now. As more consumer technology comes out, automakers eventually add those same features to models in their lineup. What we probably never thought we would see were vehicles that run on software, with its own operating system. With more and more automakers electrifying their lineups and electric vehicles (EVs) slowly becoming the norm, turning an automobile into a computer on wheels seems to be the next step, and Kia with the Hyundai Motor Group (HMG) want to bring Software Defined Vehicles (SDVs) to the market by 2025.
"By transforming all vehicles to Software Defined Vehicles by 2025, Hyundai Motor Group will completely redefine the concept of the automobile and take the lead in ushering in a never-before-experienced era of mobility…Creating visionary vehicles empowered with the ability to evolve through software will enable customers to keep their vehicles up to date with the latest features and technology long after they have left the factory." – Chung Kook Park, President and Head of R&D Division, Hyundai Motor Group
During the HMG Unlock the Software Age global online forum, the group announced a new strategy to transform the vehicle of today into SDVs. Investing in software technology to integrate hardware and software technologies into mobility capabilities, this movement is expansion of the other mobility solutions Kia and HMG are working on, such as the Uber and HMG Air Taxi and purpose-built vehicles (PBVs). The transformation of vehicles into SDVs was presented in four categories, each with a purpose to push the movement forward – Over-The-Air (OTA) software updates, a next-generation EV platform, and a Connected Car Operating System (ccOS).
Over-The-Air (OTA) Software Updates
OTA updates are nothing new. Since vehicles started having infotainment systems installed, software updates over the airwaves have become fairly common. The same process will be used to keep SDVs up to date without the need to visiting a service center or specially equipped dealership to enhance the SDV's software capabilities. Whether an EV or an internal combustion engine (ICE) vehicle, all HMG vehicles will be equipped to receive OTA updates by 2025. This will make it easier for vehicles to integrate Connected Car Services (CCS) that consumers can select and purchase to tailor their SDV to meet their needs and interests. Basically, the digital living space that is completely customizable discussed during the 2022 Consumer Electronics Show is starting to become a reality.
Next-generation EV Platform
It sounds a little too soon to announce another next-gen EV platform after the HMG unveiled the Electric-Global Modular Platform (E-GMP) a little less than two years ago. Said to be the platform for all future EV models from HMG and Kia Corp, why would the HMG need to develop a new EV platform? With new technology comes new engineering, and in 2025, HMG will be releasing two new EV platforms, the eM and eS, each for a different purpose. Whilst the eM platform will become the new platform for future EVs across all vehicle segments, it is expected to add an extra 50-percent to the current all-electric range (AER) of EVs today. The eM is also expected to push the development of Level 3 or higher autonomous driving technology via OTA software updates. The eS will be the driving force behind PBVs, starting with an electric "skateboard" that is flexible enough to provide tailor-made solutions for companies operating in the delivery, logistics, and car-hailing sectors.
Groundbreaking Connected Car Operating System (ccOS)
HMG is also developing an integrated vehicle controller, a system that can update and modify a vehicle's software based on vehicle segments and region, while making the process of adding new features and improving performance easier. Also set for application by 2025, these integrated controllers will also push autonomous driving technology for Kia and the HMG. Currently, Level 3 technology for autonomous driving is based on the second-generation integrated controller designed by the Group's R&D. Now, due to a joint venture with NVIDIA, a leader in AI computing, HMG and NVIDIA will be conducting research to apply connected car technology to commercialized mass-produced vehicles. Simultaneously, HMG will be developing a third-generation integrated controller to further advance autonomous driving technology to provide higher computing power and more efficient control by a higher performance CPU, allowing for the commercialization of vehicles with Level 4 and Level 5 autonomous driving levels.
Now that's really something we'd like to see. Fully automatic automobiles that can drive and operate without driver intervention has been a long road, and many automakers large and small have joined the race. HMG and Kia may not be leading the pack, with ABC Waymo and others already having designed and tested their prototypes, but none have become commercialized in mass for the public. Maybe that will change by 2025.What do you think? Join the discussion on Miami Lakes Automall social media about HMG and its plans to develop new platforms and software for making self-driving vehicles a reality.
Photo Source/Copyright: Kia Media
Previous Post Kia Donated $500,000 to American Red Cross to Aid Hurricane Ian Relief Efforts Next Post Comparing the Kia Telluride X-Pro and Kia Carnival