Time to Accessorize the All-New 2021 Jeep Grand Cherokee L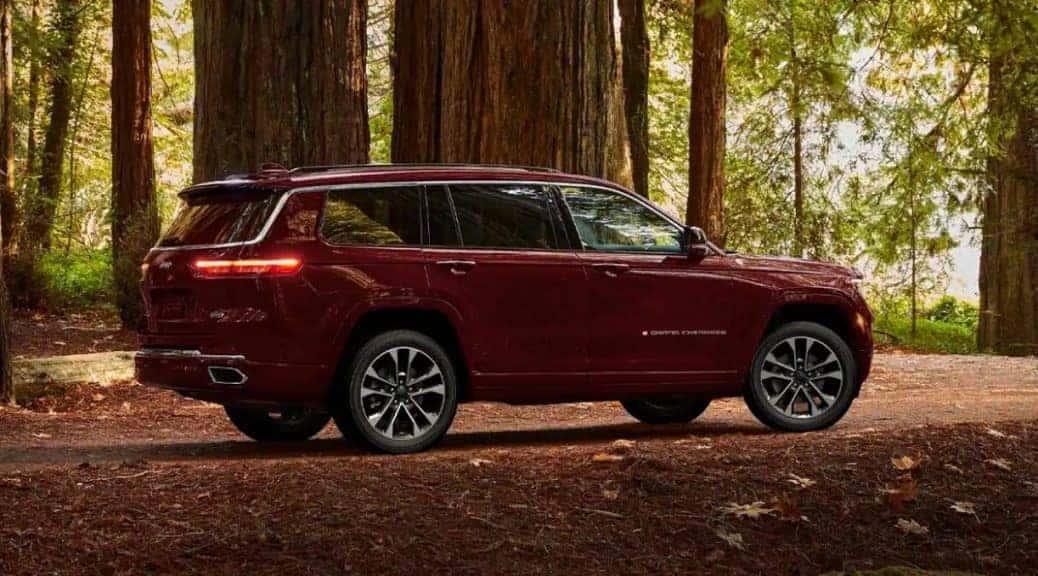 "The all-new Jeep Grand Cherokee L presents a great opportunity for customization and personalization. Across the entire Jeep Grand Cherokee L lineup, we offer 75 factory-backed, quality-tested accessories." -Mark Bosanac, Vice President of Mopar Service, Parts & Customer Care
Introduced in 1937, Mopar began its career as a source for antifreeze products. But by the muscle-mania era, Mopar looked to expand on curating performance instruments that enhanced speed and control. Mopar would later blossom into a zealous force in service, parts, and customer-care operations worldwide. Mopar currently distributes over 500 accessories in the Jeep lineup.
Below is just a select few of Mopar accessories for the all-new 2021 Jeep Grand Cherokee L .
New Side Steps
The new side steps flow with the vehicle's design. The side steps fasten with three mounting brackets plus stud plates on each side, and no rocket science is not required. Constructing the side step consists of black galvanized steel with stainless steel and chrome-flashed overlay. The steps are then powder coated for a lasting finish once the overlay is complete.
Roof-mount cargo basket
The cargo basket provides that much-needed storage capacity when there's not much room in the back from all the camping gear. The Canyon version roof basket stretches 44 inches long by 39 inches wide and a height of 6.5 inches premiering the Jeep logo. The maximum load capacity is 150 pounds. Keep that in mind when the in-laws start to agitate.
Roof-mount cross bars
The black roof-rack crossbars are essential for the roof-mount cargo basket. The roof rack comes equipped with two per kit, and attachment is plausible on vehicles containing production side rails.
New 21-inch wheels
The 21-inch wheels are granite crystal wheels featuring a five-spoke, triple-split design with the Jeep logo affixed in the centerpiece.
Watersport Carrier
The watersport carrier supports the transport of a kayak, surfboard, or even a sailboard. The carrier also includes multi-position cradles for flat or curved hulls. There are also latching and push-button nylon to contain cargo. The watersport carrier easily attaches to the roof-rack bars listed above.
"The Jeep brand continues to shatter expectations of the full-size SUV segment with the all-new 2021 Jeep Grand Cherokee L . Now with a third row of seating for the first time, the newest iteration of the most awarded SUV ever is designed and engineered to deliver an unmatched combination of even more legendary 4×4 capability, superior on-road refinement, premium styling and craftsmanship inside and out." -Vice President of Jeep Brand North America Jim Morrison
For over 30 years , Miami Lakes Automall has served South Florida with all buying, trading, and leasing desires. Take a look at our new vehicle inventory or our quality pre-owned vehicles . If you already have a beautiful baby in need of some fine-tuning, you've come to the right place. Our service experts have you covered. Don't hesitate to chat with our friendly service members available to you whenever you need them. We're here to assist you and provide answers to all your burning questions, especially those financial dilemmas. We've been here since 1982. Trust us; We've seen them all. So please stop by today. Your dream car is tired of driving around on your pillow.
Previous Post Jeep Gladiator Joins the Dual-Door Group Next Post A Sneak Peak Inside the All-New 2022 Jeep Grand Cherokee