A Sneak Peak Inside the All-New 2022 Jeep Grand Cherokee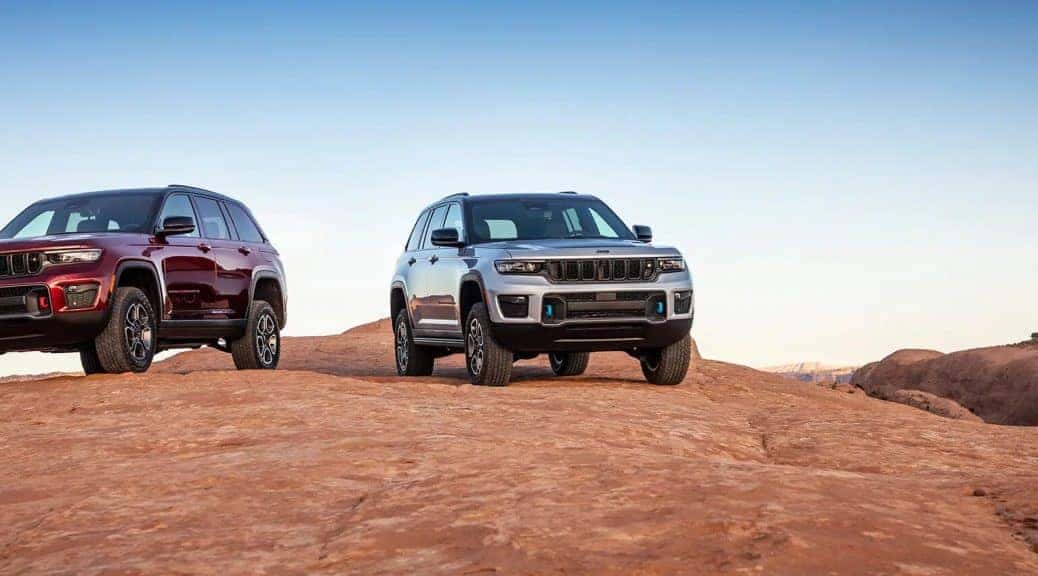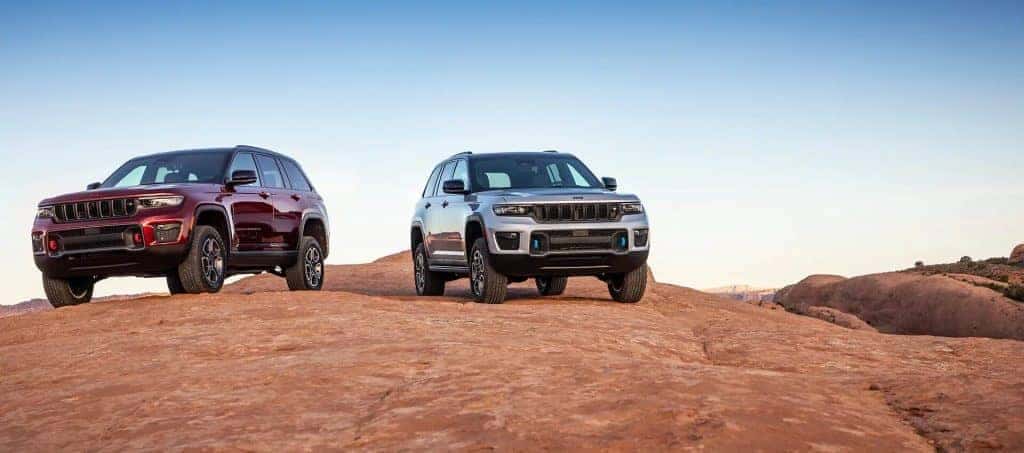 Eighty years old, and the Jeep parties harder than its 1941. The celebration calls for the first electrified Jeep Grand Cherokee 4xe alongside the new Trailhawk Grand Cherokee.
The Grand Cherokee made its grand debut in 1992 in Cobo Hall. Down in the D (Detroit), the Grand Cherokee took the steps of Cabo Hall and broke a glass window. Breaking the glass was a breakthrough for the premium SUV. After that, the Cherokee became a vehicle ahead of its class, synonymous with design and endless possibilities.
"The Jeep Grand Cherokee is our global flagship and will be leading the Jeep brand into a new era of premium refinement, innovative technology, advanced 4×4 capability and electrification. With a perfect balance of on-road dynamics, 4×4 capability and 4xe performance, the all-new 2022 Jeep Grand Cherokee is the most technologically advanced, luxurious and 4×4-capable Grand Cherokee ever." -Jeep Brand Chief Executive Officer, Christian Meunier
Jeep Grand Cherokee 4xe
The all-new 2022 Grand Cherokee is the first Cherokee to provide the plug-in hybrid electric vehicle (PHEV) model. So the release of the Cherokee 4xe comes as no surprise in light of Jeep's electrified mission of "Zero Emission Freedom."
"The Jeep Grand Cherokee 4xe driver can tailor its hybrid powertrain to suit each trip, from daily commuting in pure-electric mode to extended highway road trips with no range anxiety, allowing owners to explore nature off-road in near silence. This is another important step toward achieving our global vision of Zero Emission Freedom. By 2025, we plan to offer a fully electric Jeep vehicle in every SUV segment." -Meunier
The 4xe is available in the Grand Cherokee Limited, Trailhawk, Overland, Summit, and Summit Reserve. The 4xe's propulsion system combines two electric motors, a 400-volt battery pack, a 2.0-liter turbocharged, four-cylinder engine, and TorqueFlite eight-speed automatic transmission.
Select Modes
Look left of the steering wheel, and drivers can select the desired powertrains.
Hybrid: Torque receives a blend of the electric motor and gas engine.
Electric: Running solely on zero-emission until the battery declines at minimum charge or the driver requests more torque.
eSave: Saves the battery energy for usage later on.
The Ultimate Lineup
The Cherokee lineup consists of:
Laredo
Altitude
Limited
Overland
Trailhawk
Summit
Summit Reserve
The standard for all Cherokee models is the all-aluminum 3.6 liter Pentastar V6 engine. The noteworthy 5.7-liter V8 engine is optional for the Overland, Trailhawk, Summit, and Summit Reserve.
The all-new Jeep Grand Cherokee arrives toward the end of this year (2021). The Jeep Grand Cherokee 4xe comes in early 2022.
The Open Road Awaits You
For over 30 years , Miami Lakes Automall has served South Florida with all buying, trading, and leasing desires. Take a look at our new vehicle inventory or our quality pre-owned vehicles . If you already have a beautiful baby in need of some fine-tuning, you've come to the right place. Our service experts have you covered. Don't hesitate to chat with our friendly service members available to you whenever you need them. We're here to assist you and provide answers to all your burning questions, especially those financial dilemmas. We've been here since 1982. Trust us; We've seen them all. So please stop by today. Your dream car is tired of driving around on your pillow.
Previous Post Time to Accessorize the All-New 2021 Jeep Grand Cherokee L Next Post Top 10 Best Interior For the New 2021 Jeep Grand Cherokee L