New Plug-In Wall Chargers for Jeep 4xe Models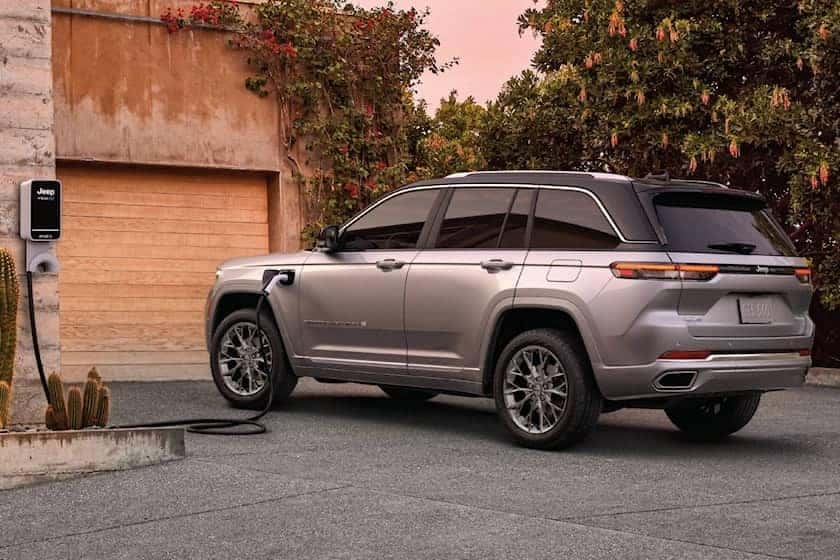 "Our new, factory-backed, at-home, Level 2, plug-in charging units offer a quick, seamless charging solution for Jeep 4xe and Chrysler Pacifica Hybrid owners. At Mopar, we'll continue to enhance the customer experience and expand our electric-vehicle portfolio of accessories."

-Mopar Service, Parts and Customer Care, North America Vice President, Mark Bosanac
Imagine a full charge in under three hours thanks to the new Wi-Fi capable, Level 2 (240-volt) charging units from Mopar . Additionally, the new charging units charge over six times faster than the standard Level 1 (120-volt) charger.
The wall charger units power any Jeep Wrangler 4xe, Jeep Grand Cherokee 4xe, and Chrysler Pacifica Hybrid models . Each charging unit is Energy Star certified plus smart-grid optimized. The charging units are a perfect balance of availability, efficiency, and feasibility for customers. The charging stations' inexpensive cost ensures customers reduce energy costs through low-rate times. In addition to the low rate times, the Mopar chargers participate in energy credit programs where applicable.
The wall chargers are portable, lightweight, securable, and even waterproof for indoor and outdoor charging. In addition, every charging unit is universally compatible and backed through a three-year warranty. The suggested retail price for the time-saver is $599.
The Jeep Grand Cherokee 4xe
The all-new 2022 Jeep Grand Cherokee 4xe is the first Grand Cherokee to deliver plug-in hybrid capability. The Grand Cherokee 4xe attains an all-electric estimated range of 25 miles. The Jeep Grand Cherokee hybrid returns an estimated 57 miles per gallon-equivalent (MPGe), with an estimated total range of over 440 miles. The Cherokee 4xe will arrive in the US very shortly, in the early months of 2022.
The Jeep Wrangler 4xe
A monstrous SUV with the heart of a silent ninja, the new Jeep Wrangler 4xe renders 21 miles of relatively quiet, zero-emission. The Wrangler's 4xe, electric-only propulsion holds an EPA rating of 49 MPGe so that the all-electric commuter can grace the roads without the fear of any range anxiety.
Your New Wrangler is Here at Miami Lakes Automall
For over 30 years , Miami Lakes Automall has served South Florida with all buying, trading, leasing resolutions.
Our new vehicle inventory or certified pre-owned vehicles speaks to the volume Miami Lakes Automall holds to fit your needs. Yet if you already have a beautiful baby in need of some fine-tuning, you've come to the right place.
Here at Miami Lakes Automall, our service experts are warmer than a fresh cup of coffee. So don't hesitate to chat with our friendly service members available to you whenever you need them.
We've been here since 1982. So please stop by today. Your Jeep Wrangler is ready to Go Anywhere and Do Anything.
Previous Post The Brazil Preview Heard Around the World for the 2022 Jeep Renegade Next Post Here Are the Best Accessories for the 2021 Jeep Cherokee