Jeep Concepts From Mopar Include Seven New Custom Vehicles for SEMA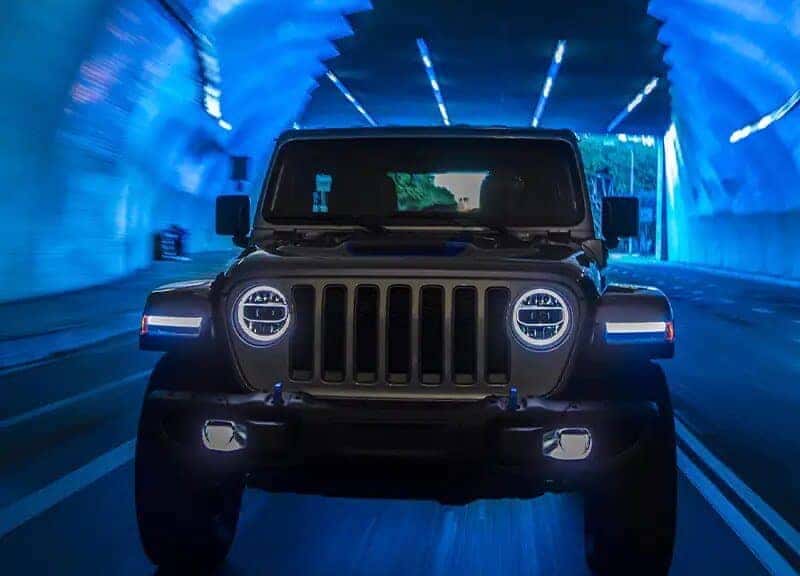 The Las Vegas Convention Center is in for a car show they never anticipated, all thanks to Mopar. The Speciality Equipment Market Association (SEMA) Show kicks off November 2nd until the 5th (2021), and Mopar intends to introduce several intoxicating concepts. In addition, hundreds of custom vehicles, performance parts, and accessories will be on display for Mopar's exhibit.
"With its dedicated enthusiast audience, SEMA is the best place to showcase our full catalog of quality-tested, factory-backed performance parts and accessories. These seven new custom vehicles demonstrate the passion, creativity, and innovation of the Mopar team." – North American Vice President, Parts & Customer Care, Mark Bosanac.
Here's a brief look at two fan favorites premiering at the SEMA Show.
Jeep Wrangler 4xe concept
When the award-winning plug-in hybrid electric vehicle premiered, fans embraced a hybrid with the appeal of the average Wrangler. But thanks to Mopar, Wrangler 4xe enthusiasts can customize the car with factory-backed parts and accessories from Jeep Performance Parts (JPP).
Customization commences with the JPP 2-inch lift kit FOX shocks. The Wrangler 4xe sits atop JPP Beadlock-capable Wheels with Beadlock Rings that mount with BF Goodrich KM3 37-inch tires. There are also custom underbody lights that illuminate the ground to evade damaging vehicles from rock or debris.
A JPP Gorilla Glass windshield is three times more durable than the average stock windshield. The JPP Gorilla Glass separates the pretenders for the adventuresome.
A pair of JPP 5-inch, off-road LED lights sit along the base of each A-pillar. Both LED lights utilize a concept A-pillar bracket. The A-pillar bracket permits the driver's side light to loop around the plug-in charging port door on the fender.
Then there's the premium Ivory Pearl exterior that extends to the JPP tube doors. The JPP rock rails and black accents receive an exquisite Dark Neutral Metallic Grey throughout the vehicle's interior and exterior. There are also custom fender and hood graphics for the added flare of aggression for that superlative exterior emergence.
Jeep Wrangler Overlook Concept
Take a look at the Jeep Wrangler Overlook concept, and the Overlook Concept is sure to separate Jeep Wrangler Sahara enthusiasts from the pack. The Overlook concept takes on the four-door Wrangler Sahara and culminates in a three-row off-roader full of luxury features and a wide selection of goods from the JPP portfolio.
The Jeep Overlook Concept extends an additional 12 inches providing three rows of seating. Additionally, consumers receive an extra 5-inches in headroom from the standard with the custom, modular roofline.
The interior encases a luxurious black Katzkin leather seating and a black leather-wrapped dashboard. Both the seats and the dash premier accented Sahara Bronze stitching which take color coordination to new heights.
The center panels in the seats take on Raven Black suede with a unique hexed stitch pattern. Embroidered on the back of the front seats is the Jeep grille logo with the help of some beautifully engineered black sill guards that work to protect sill areas located under all four doors, featuring the vehicle's logo.
For over 30 years , Miami Lakes Automall has served South Florida with all buying, trading, and leasing desires. Take a look at our new vehicle inventory or our quality pre-owned vehicles . If you already have a beautiful baby in need of some fine-tuning, you've come to the right place. Our service experts have you covered. Don't hesitate to chat with our friendly service members available to you whenever you need them. We're here to assist you and provide answers to all your burning questions, especially those financial dilemmas. We've been here since 1982. Trust us; We've seen them all. So please stop by today. Your dream car is tired of driving around on your pillow.
Previous Post What's Next for the Best, A Look at What Jeep Has in Store Next Post Jeep Earns a Spot on Wards 10 Best User Experience List