New Tantalizing Exterior Color for Jeep Wrangler Models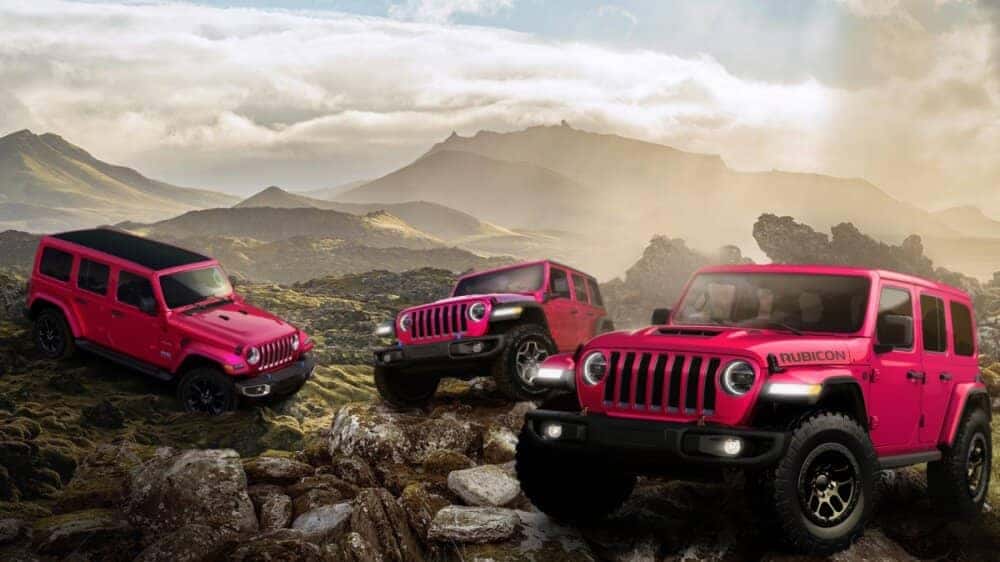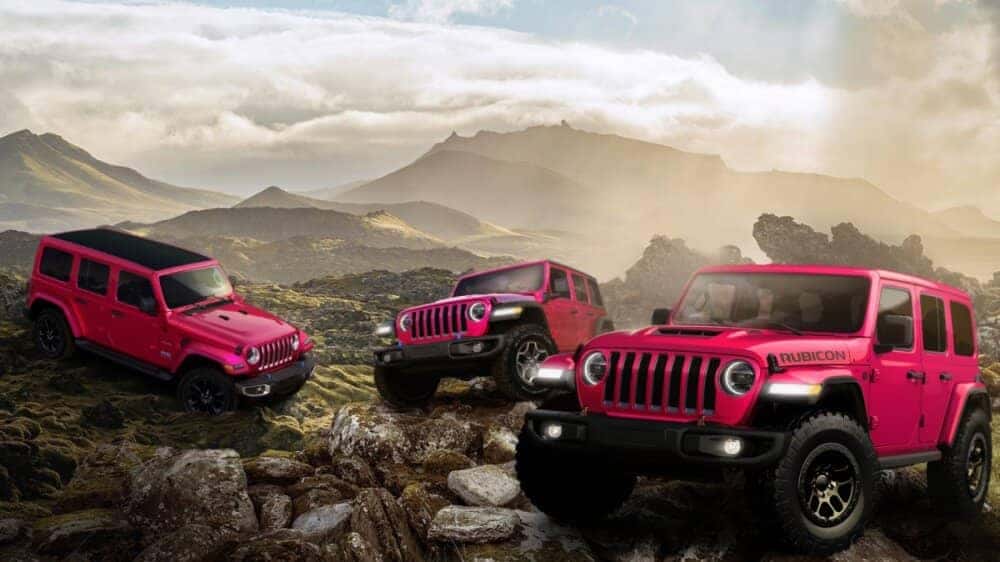 The 2021 Jeep Wranglers embraces with open arms the game-changing Tuscadero exterior paint color.
The jubilantly new exterior color is a profoundly intense chromatic magenta that adds depth and appeal to the Jeep Wrangler palette.
The Tuscadero exterior becomes attainable for the first time on the Wrangler, and its availability includes the Sport , Sahara , Rubicon , 4xe , and 392 from now until November 2021.
"With the Jeep brand celebrating its 80th anniversary, it's the perfect time to launch a confident and custom color on the most iconic Jeep vehicle – both of which are designed to break the mold and stand out on the road and trails. What's unique about colors like Tuscadero is that they draw a huge enthusiast following because they're exciting, authentic and stand out, much like the Jeep community." -Jeep Brand North American Vice President, Jim Morrison
Again, please don't wait until it's too late, as the Tuscadero exterior paint option is only available for a limited time with an MSRP of $395.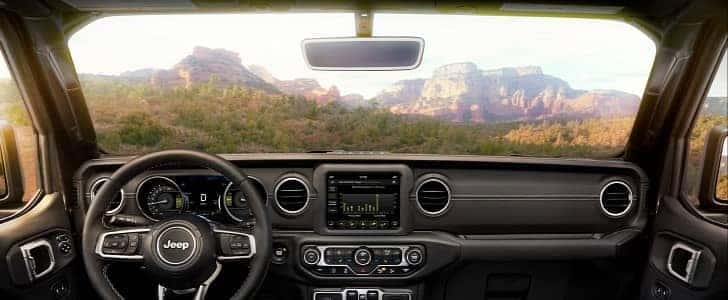 In July of 2021, Jeep unraveled the new Jeep Performance Parts (JPP) catalog. In addition, the performance catalog provides a look at Jeeps aftermarket accessories. The latest addition being Jeep's Gorilla Glass.
The Gorilla Glass replacement windshield is composed of chemical strengthener technology seen on every cell phone screen.
There's no need to stress any longer; Jeep Gladiators or Jeep Wranglers come equipped with Gorilla Glass directly from the factory without the aftermarket agitation.
"Customization is at the core of both Jeep Wrangler and Jeep Gladiator, and new colors and equipment allow the customer customization journey to begin at the factory…Bold colors like Gecko Green give our customers the chance to stand out on the trails, while the tough Gorilla Glass windshield will help them bring their Jeep home unscathed." -Jeep Brand North American Vice President, Jim Morrison
Unfortunately, the Gecko Green exterior color is no longer available, but the Gorilla Glass MSRP is $95.
The windshield is resilient, weightless, and invulnerable to destruction from off-road debris because of its ultra-thin inner ply carrying a 52% heftier outer ply. In addition, Gorilla Glass is tectonic for off-roaders as cracking a windshield increases substantially on those exhilarating trips.
For over 30 years , Miami Lakes Automall has served South Florida with all buying, trading, and leasing desires. Just take a look at our new vehicle inventory or our quality pre-owned vehicles . If you already have a beautiful baby in need of some fine-tuning, you've come to the right place. Our service experts have you covered. Don't hesitate to chat with our friendly service members available to you whenever you need them. We're here to assist you and provide answers to all your burning questions, especially those financial dilemmas. We've been here since 1982. Trust us; We've seen them all. So please stop by today. Your dream car is tired of driving around on your pillow.
Previous Post Jeep Isn't Tapping Out With the All-New Wagoneer Next Post Jeep Chose McIntosh's Audio System Here's Why