Jeep Earns a Spot on Wards 10 Best User Experience List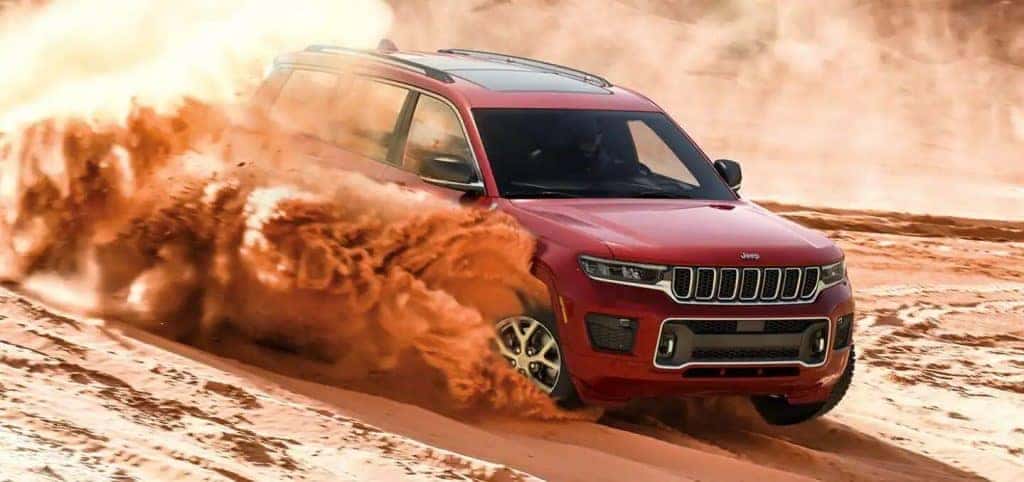 Wards editors declared the all-new 2021 Jeep Grand Cherokee L worthy of praise and placed it on the 2021 Wards 10 Best User Experience List. But, of course, the Grand Cherokee L is no stranger to accolades and yet a brand new vehicle.
The distinction comes in no small part to the sports utility vehicle's fantastic (and highly-lauded) Uconnect 5 infotainment system. The connectivity provides enriching content with vaster customization. This is the most sophisticated UConnect system by far.
"Uconnect 5 is designed to be the most advanced in-car technology we have ever produced, and we're honored that Wards has selected the system for two spots on their 10 Best User Experience list. We are dedicated to providing all occupants with greater connectivity, easy-to-use content and innovative features to seamlessly elevate the automobile to a third living space."- Head of Software Business and Product Management, Mamatha Chamarthi.
The Jeep Grand Cherokee L carries the most advanced in-car technology along with lightning speeds, all-new content, and enhanced customization. In addition, Uconnect 5 provides new accommodations and connection amenities that engage passengers and allow drivers to keep their hands on the wheel and their eyes on the road.
"For 2021, the Jeep Grand Cherokee L gains a third row and delivers a spectacular user experience, from the brightly configured digital instrument cluster and neatly integrated user-friendly touchscreen to the outstanding driver-assistance technologies and dreamy optional McIntosh sound system, and the brains behind it all is Stellantis' Uconnect 5 infotainment architecture, which delivers five times the computing power of the previous generation." -Wards Intelligence Principal Analyst, Bob Gritzinger.
The Grand Cherokee L also brandishes an available rear-seat monitoring camera system yielding high-definition images.
Other refined technologies include:
Night Vision Camera
Drowsy Driver Detection
Head-Up Display
Advanced L2 Automated Driving System
10.25-inch Digital Cluster (w/ two dozen distinctive menus)
Available seat back massage (for front row passengers)
Ambient Lighting (5 color selection)
Winners of the Wards 10 Best User Experience will receive their honors on November 17th (2021) at the Suburban Showplace in Novi, Michigan.
What are you waiting for?
For over 30 years , Miami Lakes Automall has served South Florida with all buying, trading, and leasing desires. Take a look at our new vehicle inventory or our quality pre-owned vehicles . If you already have a beautiful baby in need of some fine-tuning, you've come to the right place. Our service experts have you covered. Don't hesitate to chat with our friendly service members available to you whenever you need them. We're here to assist you and provide answers to all your burning questions, especially those financial dilemmas. We've been here since 1982. Trust us; We've seen them all. So please stop by today. Your dream car is tired of driving around on your pillow.
Previous Post Jeep Concepts From Mopar Include Seven New Custom Vehicles for SEMA Next Post Another One! For Jeep With the Best SUV Lineup