Ready To Witness the New Dodge EVs? – Miami Lakes Automall Dodge Ready To Witness the New Dodge EVs?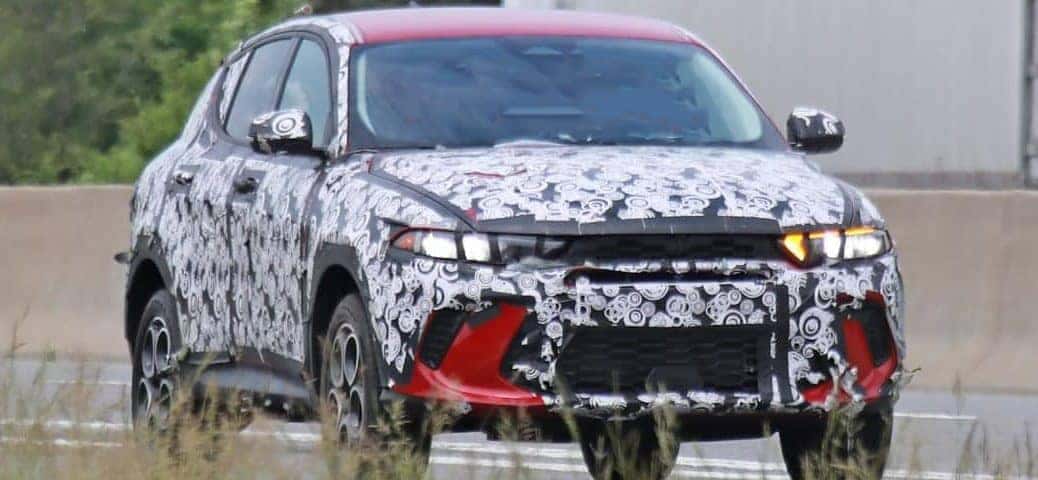 We are looking forward to the Dodge brand offering a sneak peek at the future of their brand with monumental launches on August 15th-17th, 2022. The first day, August 15th will be the reveal for a new creation that will be shown; * a new era of EVs * we've all been lingering for will be revealed! This day will mark the first live arrival of the next-generation Dodge muscle vehicle. The next day, on August 16th, the Dodge gateway muscle product is promised with the last day, August 17th, 2022, will show the result of years of planning. During the live debut that looks ahead to the future muscle products coming down the tube, there will be a short Q and A. This is a wonderful time to herald the inception of a full-fledged EV lineup that will cause the market to take note.
Reasons To Believe In the Hornet
A considerable share of belief has been made for the all-new Dodge Hornet plug-in hybrid * (PHEV) SUV prospect that is bearing aspects from *fellow Stellantis brand , the Alfa Romeo Tonale. The Tonale comes with PHEV components and rides with a 1.3-Liter four-cylinder motor that is connected to an electric engine with a connected rear axle measure to secure the engine. The Hornet was first and last shown back at the 2006 Geneva Motor Show. Back then, this Hornet was cast as a memorable concept for a new crossover. The 2006 Hornet was built with a box design that was widespread among customers back in the day. A future production version was never completed, until last year when we learned of the spy shots that indeed delivered what Dodge had been working on.
"There's no better place to unveil a new performance direction for the Dodge brand than right on Woodward Avenue in metro Detroit, with tens of thousands of our closest fans and friends. We introduced our two-year Never Lift road map last year at Roadkill Nights, and this year the event will serve as the prelude to going wide open throttle on Never Lift. All I can say is the future of our brand will be on display during Dodge Speed Week, and we're throwing open our garage doors so our fans can get a peek for themselves. It's going to be an electric summer for Dodge," stated Tim Kuniskis, Dodge brand Chief Executive Officer of Stellantis, the parent company of Dodge.
Production Nears For Dodge EVs
The Dodge Hornet nameplate first reached the masses all the way since the 2006 Geneva Motor Show as a unique concept for a crossover. With a box design that was favored among customers at the time, a future production version was never completed, until last year in 2021. Recently, new spy photographs display a new peek of one under development on the streets of Detroit. The Hornet that will go into production looks nothing like the initial concept from 2006. But, fascinating to note how some parallels are noted to the Alfa Romeo Tonale. We await the forthcoming Dodge Hornet crossover SUV product set to arrive by 2023, but we're also ready to help customers find the right ride today.
The 2023 Dodge Hornet is still months from seeing a genuine reveal, but we'll learn more as summer goes about what to anticipate and when this all-new Dodge Hornet entry will soar and leave us all stung.
Hurry Over To Drive New Dodge This Summer With Our Help
We want to help our customers get ready to drive off in brand new Dodge Charger and Dodge Challenger muscle cars. Come to Miami Lakes Automall to get started where our professional team is here to make your muscle car dream a reality. Our sales staff is ready to help with any leasing, buying, or trade-in options.
Are you experiencing some vehicle issues with your current ride? Not sure how to handle the repairs? If your vehicle isn't running properly, let us help keep it going. We're here to help with a simple online reservation and a trip to our service center. We're open every day to assist our customers to find everything they need. We hope to help you today at Miami Lakes Automall !
Previous Post Now More Than Ever Is the Time To Drive Dodge Next Post Dodge Durango Gaines SRT Hellcat Trim For 2023