Now More Than Ever Is the Time To Drive Dodge – Miami Lakes Automall Dodge Now More Than Ever Is the Time To Drive Dodge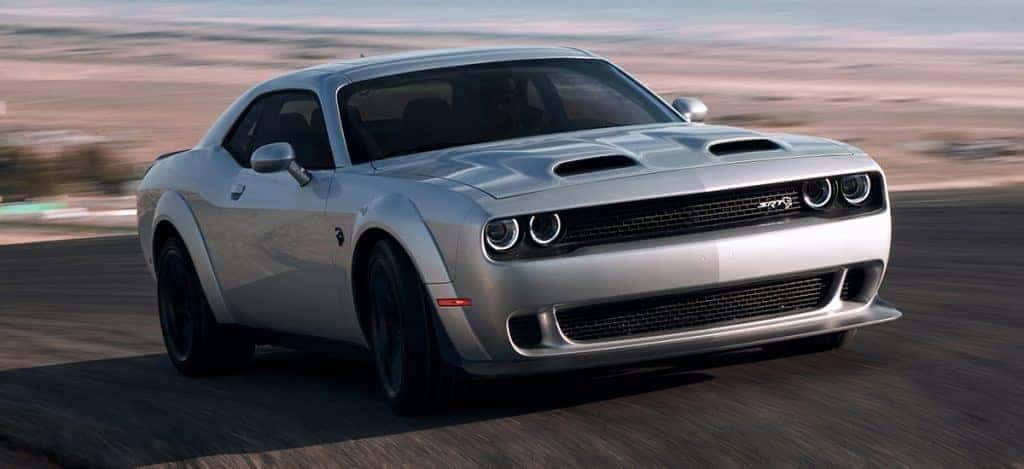 Dodge Challenger SRT Hellcat Redeye Widebody
The last time we told our readers to buy Dodge, we really meant that . As time has shown, this era of Dodge vehicles was second-to-none, but the remnants of that time from 2017-2020 still lingers a few years down the road with the current line of 2022 Dodge muscle options. Today, as we await the arrival of the Dodge muscle electric vehicle future due to debut at the end of summer, we know those final years of combustion gas powered Dodge muscle are running out. For those who really want to experience the remarkable power, pure adrenaline of heart racing speed and unmatched handling, speak to us about the process of driving a Dodge car today.
Hornet Nears Arrival
We know the future of Dodge involves the element of electric engineering , set to offer the promise of moving at high speeds without the decades of use given by traditional powertrains. We are ready to see them, but we don't know them just yet. In fact, the name is not even known for what to expect for the first true muscle car of the 2020's from Dodge. We have learned the Dodge Hornet nameplate is back, as an SUV of the electric variety. However, the Challenger and Charger nameplates have not been formally linked to a Dodge EV title anywhere. Will Dodge remain true to its past or offer a new line-up that differs from their longstanding heritage built over decades of production in both the Charger and Challenger models.
We're Keeping SRT Alive
While some think the SRT (Street Racing Technology) found in the Hellcat and Hellcat Widebody will be altered or removed, we can say that is unlikely. As the brand grows, they are keen on keeping their massive fan base happy and appeased with greater perks and new technology, but not removing all aspects of what has made Dodge stand out. This could include even keeping some elements of traditional combustion being used but perhaps in a different way than ever used before. As the market stands today, we see the rival Ford Mustang is losing in total sales compared to the Dodge muscle that includes the Challenger and Charger.
Something Exciting Comes Your Way
Get ready to make heads turn with our strong muscle line-up of new Dodge Charger and Dodge Challenger models. Our sales staff is ready to help with any leasing, buying or trade-in options. At Miami Lakes Automall , we're more than excited to help our customers, we're thrilled. Looking for a new option to buy or lease? Take a look at our new vehicle inventory or our quality pre-owned vehicles .
We can help sell your current vehicle or bring it back to life like new with an online service appointment to our service center. Allow our professional techs to get started on all repairs or maintenance work. We're here to help with any financial help, needs or suggestions to help make paying for a vehicle easier. Stop by right now and see what we can do for you right now.
Previous Post Dodge Ramping Up Production For 909 Horsepower Muscle Car Next Post Ready To Witness the New Dodge EVs?