The Best Time To Buy a Dodge Muscle Car Is Now – Miami Lakes Automall Dodge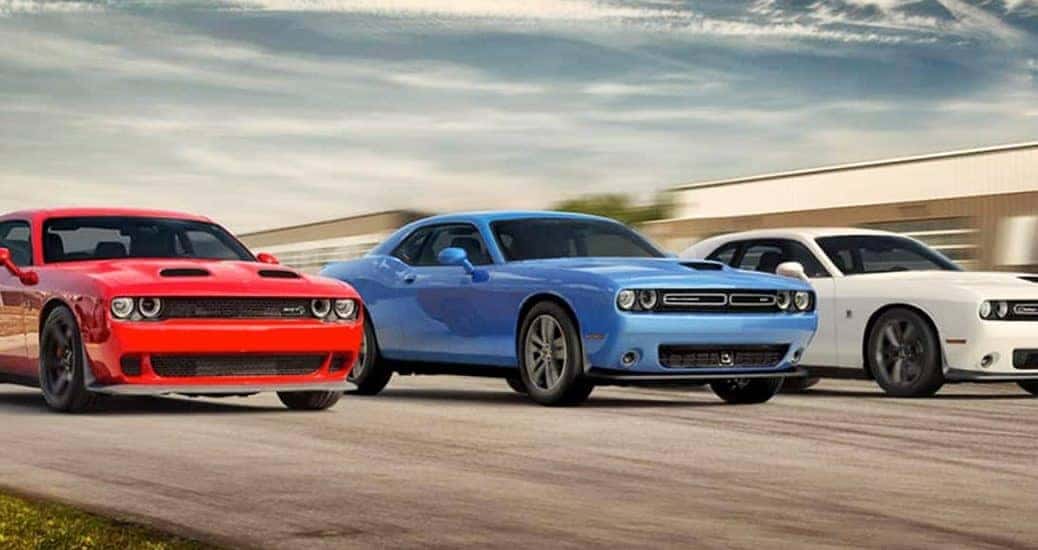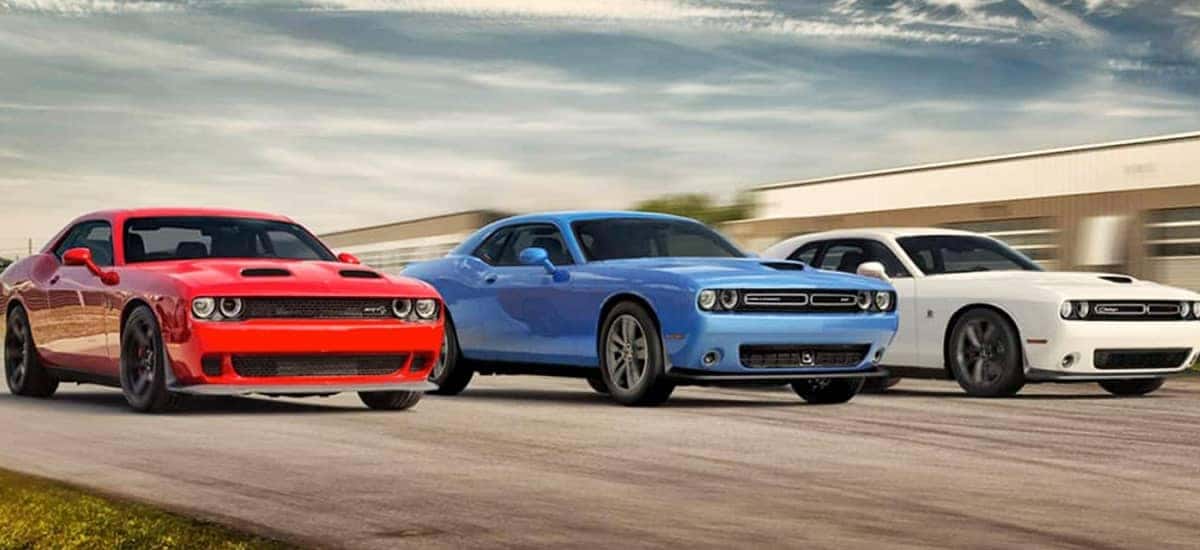 Photo credit: Dodge
With a large portion of vehicles sold each day belonging to the SUV/crossover variety and a growing number of sales going to large pickup trucks, where have the fans of the muscle car gone? Many reasons are contributing to the fact that muscle cars have diminished slightly. That is good news for those who want to buy a muscle car! Despite the temporary hold Fiat Chrysler Automobiles (FCA) placed on Dodge Charger and Dodge Challenger vehicles from their factories, there has never been a better time to seek out a new muscle car.
Fans Can't Wait For the Next Special Dodge Vehicle
Dodge has gone to great lengths to hype up their latest lineup, but the one move that will help them the most is the growing exclusivity of their high-performance muscle cars. In fact, the latest April Fool's Day joke was speculation of a new 2020 Dodge Challenger SRT Ghoul. While no official word has been placed, CarBuzz.com claimed this story to be factual. We'll wait and see, but the number of responses has generated hype for a muscle car that might not exist. The newest attraction will be the 2020 Dodge Charger Widebody that is set to debut later in 2019. Fans will start to wonder when the next special, surprising milestone muscle car will arrive though, as we can only speculate with them. But, we do know this current climate is a unique time for the Dodge brand.
Present Day: The SRT Glory Years
The past several years have rewarded fans of Dodge and muscle cars with the likes of the Dodge brand incorporating their SRT (Street Racing Technology) into the Hellcat, the 2018 Dodge SRT Demon and the 2019 Dodge Challenger SRT Hellcat Redeye. These vehicles pushed the boundaries of muscle cars and production vehicles as a whole. Where else can a driver gain 797 horsepower (SRT Hellcat Redeye) or 840 horsepower (SRT Demon) for less than $90,000? The 2018 Dodge Challenger SRT Demon has sold out, but there are still some SRT Hellcat Redeye options available. In time, that special top-tier trim will become a rare commodity gaining value with each year that passes.
In fact, we haven't even seen the greatest that these past models can do. Just this month in April 2019 footage was released that showed the Dodge SRT Demon with the optional Demon Crate hitting over 211 miles per hour at the Johnny Bohmer Proving Grounds. Exceptional! That's what makes these Dodge muscle cars that spectacular.
Times Change, But Dodge Muscle Remains Highly Valued
As more and more vehicles are opting to push the limits of technology and better fuel economy ratings, Dodge has placed an emphasis on breaking their own records with faster and stronger vehicles. Will this trend continue? The heritage and special bond owners make their vehicle are not unique to the Dodge brand, but few vehicle brands have a following as Dodge has. There are more reasons to discover, but perhaps the fastest way to know why is to experience how much fun it feels to have a Dodge muscle car and feel the immense power and drive offered by the premier muscle car automaker. There is a reason Dodge has been around nearly 120 years and they are just getting started with their SRT vehicles (around since 2011) as they move into a new decade of dominance. Looking to drive a new muscle car? There is no place for Dodge muscle quite like Miami Lakes Automall .
We Know You Want To Flex Your Muscle
Don't think about what it is like to experience a Dodge muscle car any longer. We want you to test-drive with us today! Our friendly staff is ready to help our guests buy, lease, sell or trade-in your vehicle and receive an excellent deal. Our inventory of the newest vehicles and the line-up of over 400 pre-owned vehicles is
Experiencing frustrating and on-going issues with your ride lately? We are here to help. Our service team will make sure you're back on the road fast with a simple online appointment . Allow our friendly service techs to resolve any vehicle problems in a timely fashion. We look forward to being your center for all things automotive at Miami Lakes Automall .
Previous Post What Helps FCA Win Drivers Over? UConnect Next Post Dodge Durango Remains Ahead of the Competition