Dodge Durango Remains Ahead of the Competition – Miami Lakes Automall Dodge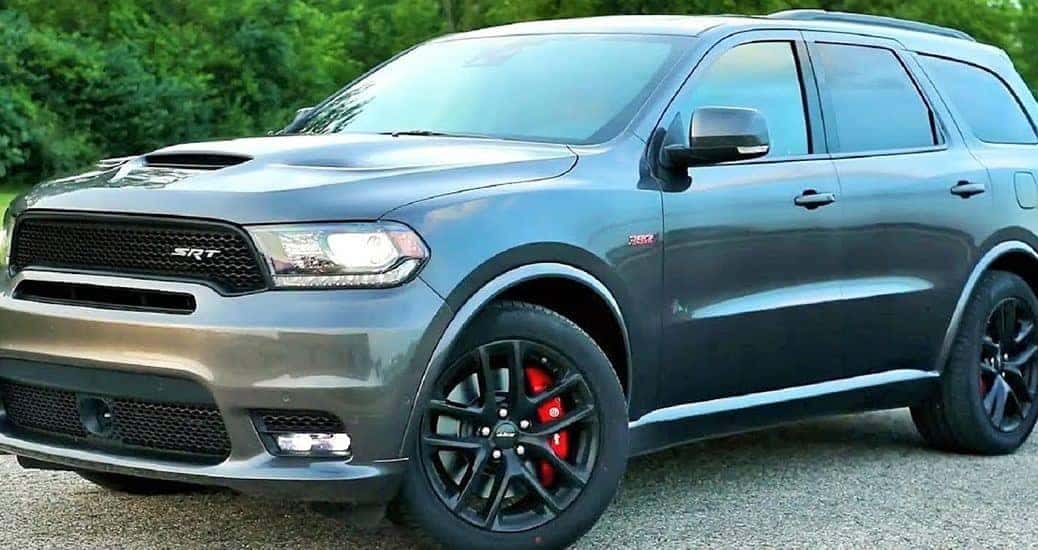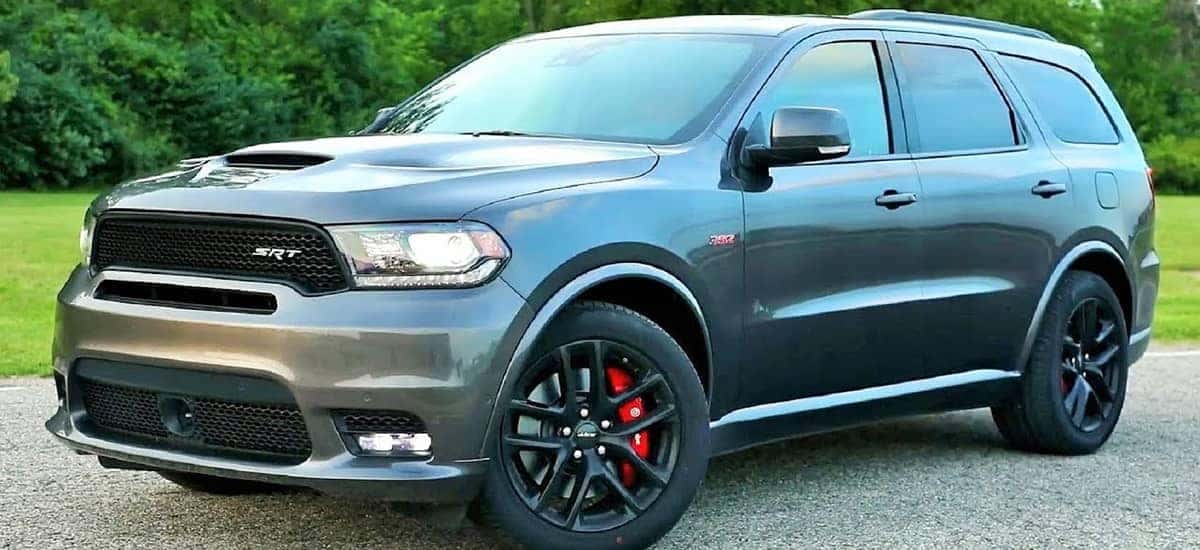 Photo credit: Dodge
The 2019 Dodge Durango has a certain type of owner. Those who want the luxurious interior with the monster of an engine under the hood opt for the Durango over every large SUV in the segment. With many options in the category of three-row SUVs, few can contend with America's fastest, most powerful and most capable three-row SUV. The HEMI V8 powertrain option provides the driver with 475 horsepower and 470 lb-ft of torque. Dodge is known for its high-performance engineering and remarkable towing capabilities embodied in the Durango. Those who want to feel like they are driving behind a muscle car and less like a large SUV, we recommend the high-end 2019 Dodge Durango SRT trim. Ready to find out why the Durango is ahead of the rest of the large SUV segment?
More on the Latest Dodge Durango
When selecting the right Dodge Durango, consider the various trims and powertrain options. There are three engine options for the Durango and five trim levels. The entry-level powertrain for the Durango includes the excellent 3.6-liter V6 Pentastar V6 engine. Owners will enjoy a trustworthy engine with remarkable strength that provides 295 horsepower. This engine is paired to the TorqueFlite 8-speed automatic transmission and provides a best-in-class V6 highway fuel economy of 30 MPG.
Craving a more spirited powertrain option? Side with 5.7-liter HEMI V8 engine. Providing best-in-class 360 horsepower and 390 lb-ft of torque, all of that power gives the 2019 Dodge Durango quite a strong powertrain option. The 5.7-Liter engine comes with the R/T and extends a solid gas mileage rating of 25 mpg. The HEMI V8 powertrain incorporates variable valve timing technology (VVT). For energy-conscious drivers, the beauty of VVT is how it saves gas (and money for drivers) as it pairs with a multi-displacement system that maintains gas and contributes to higher fuel efficiency when driving. Gain solid towing with the R/T trim that carries a best-in-class maximum towing capacity of 7,400 pounds.
Step into the true highlight of the 2019 Dodge Durango in the high-end SRT trim. The premier engine option makes this the fastest three-row SUV on the market with a remarkable 0-60 time of 4.4 seconds. Haul just about anything a best-in-class towing capacity of 8,700 maximum towing. Not just fast and strong, let's get into why the Durango has won many customers over.
The Most Luxurious SUV On the Market For A Reason
Something to consider when buying any modern vehicle is just how good is the interior? The 2019 Dodge Durango interior pulls out all the stops with a remarkable 825-watt, 19-speaker Harman Kardon audio system. This system has a rich sound and provides an enclosed audio experience available for the R/T, Citadel and SRT trim. The 2019 Dodge Durango offers comfortable seating for up to seven passengers and available Captain's chairs are available for the second row for an advanced luxury feel. Dodge has aimed at offering more than just a powerful high-performance vehicle three-row SUV. They wanted to supply drivers with an immersive vehicle experience from top to bottom.
"The Durango is our three-row Charger of the SUV segment, delivering uncompromised utility, advanced technology, class-leading towing and driving range, confident driving dynamics and aggressive styling. Customer demand for utility vehicles in the United States has exploded over the past decade. Dodge Durango continues to separate itself from the competition with the performance and capability that our customers demand," Steve Beahm, Head of Passenger Cars, Dodge//SRT, Chrysler and FIAT, FCA – North America.
Find the Dodge Durango At Miami Lakes Automall
At Miami Lakes Automall , we carry the 2019 Dodge Durango and it is waiting for your test-drive with us! From sales to repairs, our dedicated staff is waiting to help our customers have a completely wonderful automotive experience. If you're wondering if you should buy or lease, let us help you make the right choice.
Are you dealing with issues with your current vehicle? Miami Lakes Automall can make sure you're back on the road fast with our knowledgeable service techs. Book an online service appointment with us, even if you haven't made a purchase before!
Previous Post The Best Time To Buy a Dodge Muscle Car Is Now Next Post The New Red, White, and Blue: Drive the Dodge Stars & Stripes Edition Muscle