Meet the Modern 1969 Dodge Charger Hellcat – Miami Lakes Automall Dodge Meet the Modern 1969 Dodge Charger Hellcat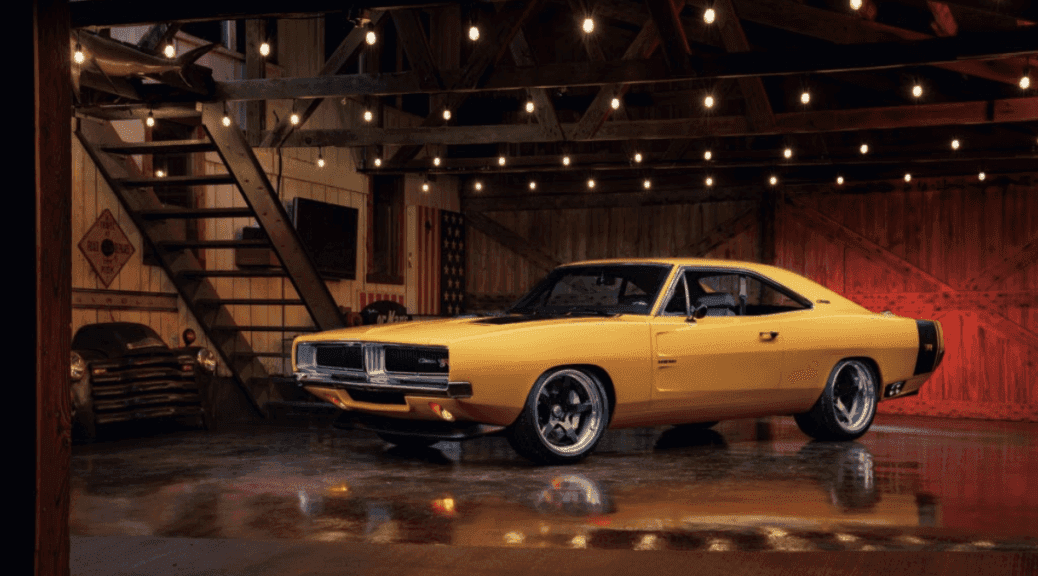 The Fast and the Furious might want to stop production on their tenth-film and try to out his the customer from New Zealand that crafted this beauty. Like a specialty whip made just for Hollywood, one specialty body group put 4,000 hours into a very strong and special combination. Ever thought what a 1969 Dodge Charger would look like with a hellacious Hellcat powertrain? The Ring Brothers, the auto body shop found in Wisconsin, traveled to multiple countries to put all the finishing touches on this ride. Let's look at what they crafted out of love and care.
Ready, Set, Action! A Dodge Classic Returns
At Miami Lakes Automall, we truly love when a classic Dodge muscle car is restored like this, we see the surge of interest for these vehicles that are beloved for so many. The new wave of Dodge vehicles coming out by 2025 will carry EV technology , so we suggest to our reader that now is the right time to buy our modern Dodge vehicles. EVs still will offer immense horsepower and contain a high resale value, as all Dodge rides do. However, the iconic era of Dodge muscle has been going on for some time and the next generation of Dodge engineering is upon us. That said, we are happy to help our customers drive new and pre-owned Dodge products today.
Seamless Iconic Looks, Modern Parts Underneath
The Ring Brothers shop placed a Hellcat crate that offers customers a striking 707 horsepower. This is due to the Hellcat 6.2-Liter V8 HEMI stand alone engine that can be inserted inside many late model Dodge muscle cars. This crate is ready for those buyers hoping to jump start their aging vehicles with modern tech, as is the case with this 1969 Dodge muscle car. They gave us a taste of modern engineering with the iconic style of yesteryear. A lush interior was retouched with Upholstery Unlimited leather seating and modern technology on the inside. Baer 6-piston brakes, adjustable shocks, Michelin Pilot Sport 4S tires, and a fresh MoTeC engine-management system with gauges. They painted the Charger with a custom BASF "Pile Up Yellow" finish that rides on custom HRE wheels; sized 19" x 11" up front and 20" x 13" at the rear. This team really went ham into this upgrade as the Charger was restored with love and care. To the lucky owner goes the Hollywood-ready iconic muscle spoils.
Hurry Over To Drive New Dodge Muscle With Our Help
We want to help our customers get ready to drive off in brand new Dodge Charger and Dodge Challenger muscle cars. Come to Miami Lakes Automall to get started where our professional team is here to make your muscle car dream a reality. Our sales staff is ready to help with any leasing, buying, or trade-in options.
Are you experiencing some vehicle issues with your current ride? Not sure how to handle the repairs? If your vehicle isn't running properly, let us help keep it going. We're here to help with a simple online reservation and a trip to our service center. We're open every day to assist our customers to find everything they need. We hope to help you today at Miami Lakes Automall !
Photo Credit: Ring Brothers
Previous Post Dodge Leaps and Bounds Ahead of Chevy and Ford Next Post "24 Months of Muscle" Rollout Started