Dodge To Receive Improved Technology, Upgrades To Uconnect 5 – Miami Lakes Automall Dodge Dodge To Receive Improved Technology, Upgrades To Uconnect 5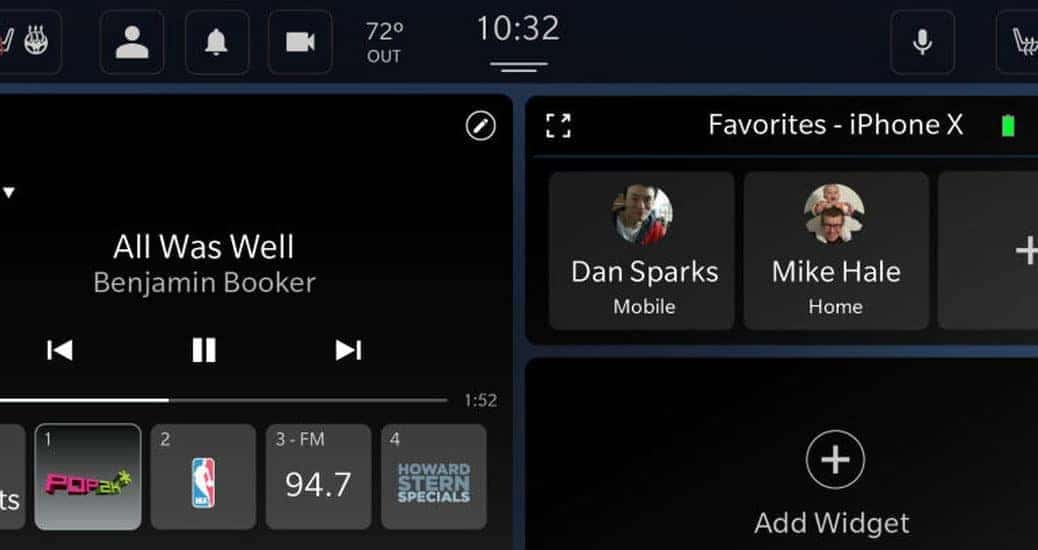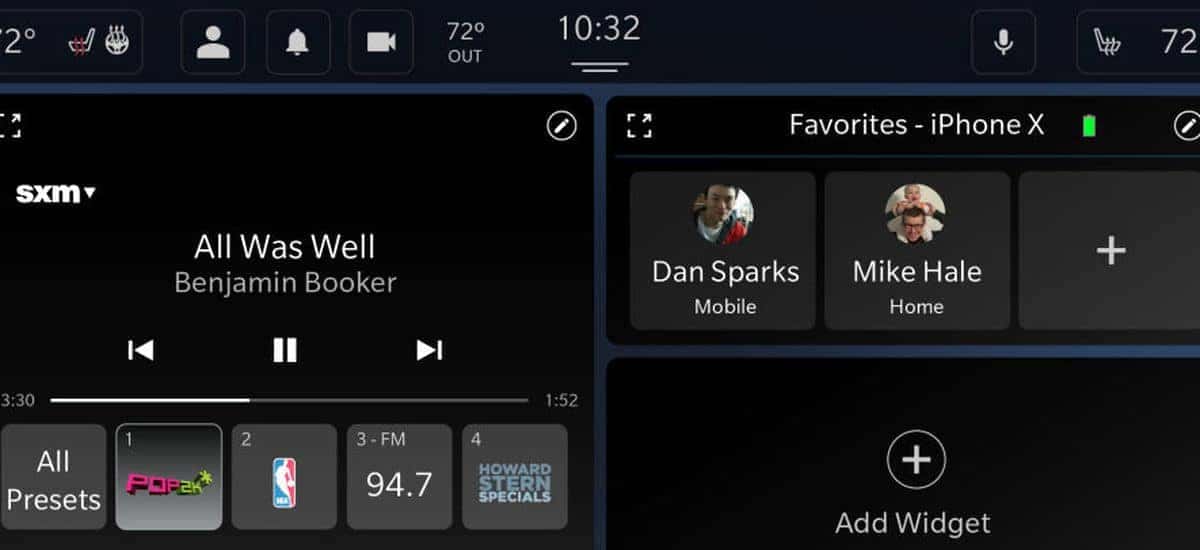 Photo credit: FCA
The future of Fiat Chrysler Automobiles (FCA) will be based on innovation. The main goal in this decade is to continue to push for electric vehicles and the latest in plug-in hybrid technology across all vehicles. Some of the current Jeep, Ram and eventually Dodge vehicles are going to see this technology take over. The only question is when; FCA has its sights set on making all their vehicles less reliant on gas and focused on promoting greater gas mileage more so than ever before. In keeping with their approach to growing their technology in all their vehicles, the latest rollout of the new Uconnect 5 infotainment system will help take FCA further. Uconnect 4 was an improvement in providing customers with faster connectivity, but this recent upgrade takes the technology even further.
UConnect 5 Is Smooth, Fast, and Easy To See
FCA has added support for Amazon Alexa, allows over-the-air updates, plus two devices can now be used simultaneously. Of course, Android Auto and Apple Car Play are still going to be supported, but the Uconnect 5 won't come on small screens. The latest system took notes from what has been the most popular and successful touchscreens and opted to include this latest Uconnect system to a 12.3-inch Ultra HD touchscreen with a fully customizable home screen for drivers to embrace.
"Our customers live busy lives, and our goal with the Uconnect platform is to provide an advanced portfolio of services to make their daily drive more convenient, productive and enjoyable. This is why we are launching Uconnect Market, as we continue to ramp-up our connectivity efforts around the world with the goal of having all new FCA vehicles connected by 2022," said Alan D'Agostini, Global Head of Connected Services, FCA.
The Perks of Uconnect 5
The Uconnect 5 system has made life easier for drivers and passengers. The ability to support up to five driver profiles is ideal for families or businesses, including total preferences for everything a driver needs. Everything is connected with the Uconnect 5 system. This includes the music, apps, but also climate and car temperature, seat positioning and customized touchscreen. The system will differ depending on which vehicle, but the results have shown the Uconnect 5 is five times quicker than the Uconnect 4. This is due to the 50K MIP chip added, along with 6 GB of RAM implemented.
Improved Features of the Uconnect System
FCA has proclaimed the Uconnect 5 is going to be based on Android's automotive operating system. This is a more feature-rich and savvy infotainment set-up that will see up to 12 million pixels in their Ultra HD screens. Sharp graphics are expected as well with a new widget-based home screen. For our customers that want to experience the FCA Uconnect system, we have plenty of FCA vehicles ready to go at Miami Lakes Automall. Try us out today!
Step Into New Technology With Our Help
Are you thrilled about getting a new car? So are we! At Miami Lakes Automall , we're more than excited to help our customers, we're thrilled. Looking for a new option to buy or lease? Take a look at our newest vehicles or our quality pre-owned vehicles . We can help sell your current vehicle or bring it back to life like new with an online service appointment to our service center. Allow our trusted professional techs to begin on all repairs or maintenance work.
We're here to help with any financial help, needs or suggestions to help make paying for a vehicle easier. Stop by today and see what we can do for you!
Previous Post 2006 Dodge Viper Twin Turbo Is the Fastest Viper Ever Next Post Dodge Confirms 2021 Dodge Durango Will Have SRT Hellcat Trim