Dodge Confirms 2021 Dodge Durango Will Have SRT Hellcat Trim – Miami Lakes Automall Dodge Dodge Confirms 2021 Dodge Durango Will Have SRT Hellcat Trim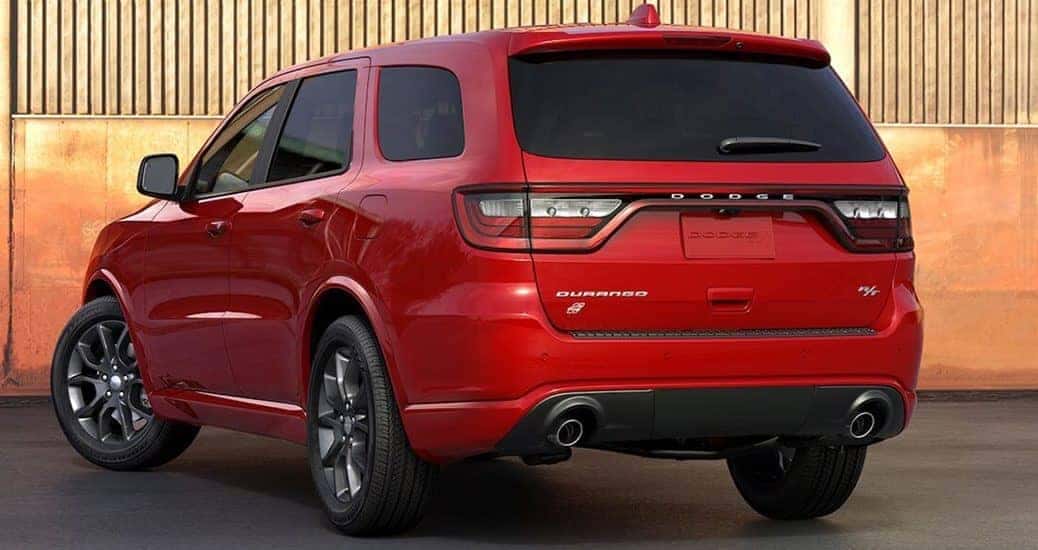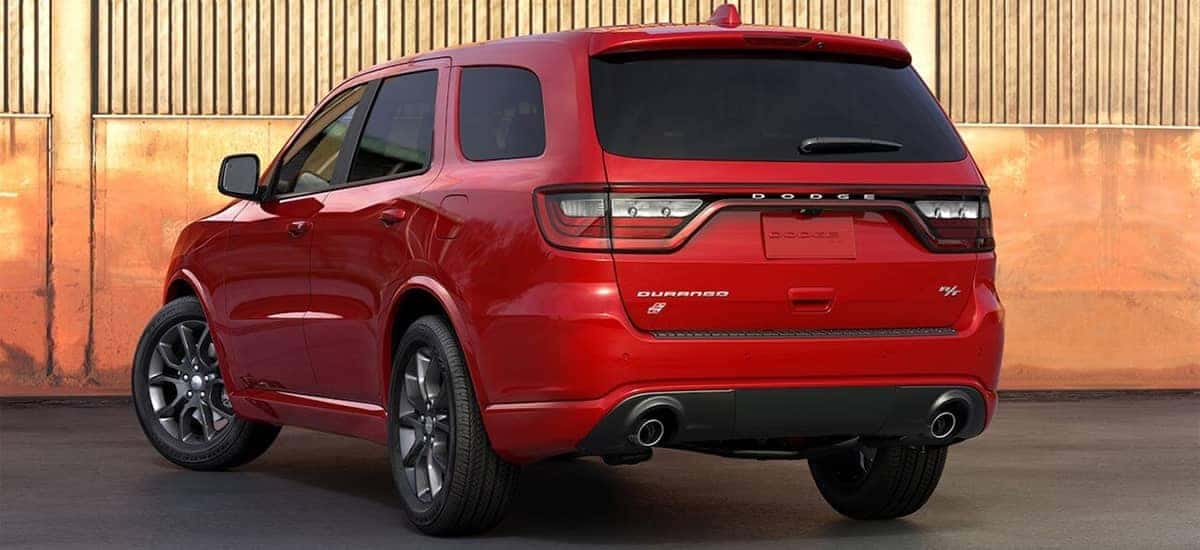 Photo credit: Dodge
Dodge and parent company, Fiat Chrysler Automobiles (FCA), have made a bright choice by including the Dodge Durango to the SRT family, but are now taking it one step further. Today, the Dodge Charger and Dodge Challenger are the lone Dodge vehicles that present an SRT Hellcat trim. Of course, we've just learned the news that Dodge will include the Hellcat to its large SUV staple, the upcoming 2021 Dodge Durango. New to the Durango will be the greatest engine made by Fiat Chrysler, the extraordinary 6.2-Liter supercharged V8 engine and all the perks of the SRT Hellcat trim. Exclusively badging, style, and power that makes the Hellcat so impressive. Let's get into all the upcoming news with the Durango.
We Are All Waiting For the Durango SRT Hellcat
Currently, no footage has come of the entire 2021 Dodge Durango for customers to view, but that will change when the vehicle debuts at the 2020 New York International Auto Show. The current fastest Dodge Durango is the SRT trim that offers a 6.4-Liter HEMI V8 powertrain that affords 475 horsepower and a solid 470 lb-ft of torque rating. But, for Dodge and FCA, they are committed to breaking the boundaries and records for power and have full concentration towards improving their brand. That's exactly what customers can expect with the SRT Hellcat. In the Dodge Challenger SRT Hellcat Redeye, owners are treated to 797 horsepower stock! We're not sure what the Durango SRT Hellcat will boast, but we will soon learn at the New York International Auto Show on April 10th through the 19th, 2020 at the Javits Center in Manhattan, New York.
Ready For the Hellcat SUV?
The 2021 Dodge Durango is set to add the monstrous Hellcat trim to its line-up, almost as compelling as any in the Hellcat family. Looking for an SRT Hellcat muscle vehicle? It won't have to be a car any longer. From the already powerful Dodge Durango vehicle line-up, soon we'll see the results Dodge has put together. The prospect of upcoming Dodge vehicles is always an exciting topic, but we truly cater to our readers that want the thrilling experience of riding one home. We'll be ready to help out and make that happen with our collection of the latest Dodge Durango vehicles. Want to go for a test drive in a new Durango? Don't wait!
Come To Us To Drive Dodge Now
Visit us at Miami Lakes Automall , we're more than excited to help our customers every day. We're thrilled to show off the new 2020 Dodge Durango . Looking for a new option to buy or lease? Take a look at our new vehicles or our quality pre-owned vehicles . We can help sell your current vehicle or bring it back to life like new with an online service appointment to our service center. Allow our professional techs to get started on all repairs or maintenance work.
We're here to help with any financial help, needs or suggestions to help make paying for a vehicle easier. Stop by today and see what we can do for you right now.
Previous Post Dodge To Receive Improved Technology, Upgrades To Uconnect 5 Next Post Dodge Switches Up Splitter Guard Color With A Dramatic Change