Dodge Earns Top Spot On J.D. Power's 2020 APEAL Study – Miami Lakes Automall Dodge Dodge Earns Top Spot On J.D. Power's 2020 APEAL Study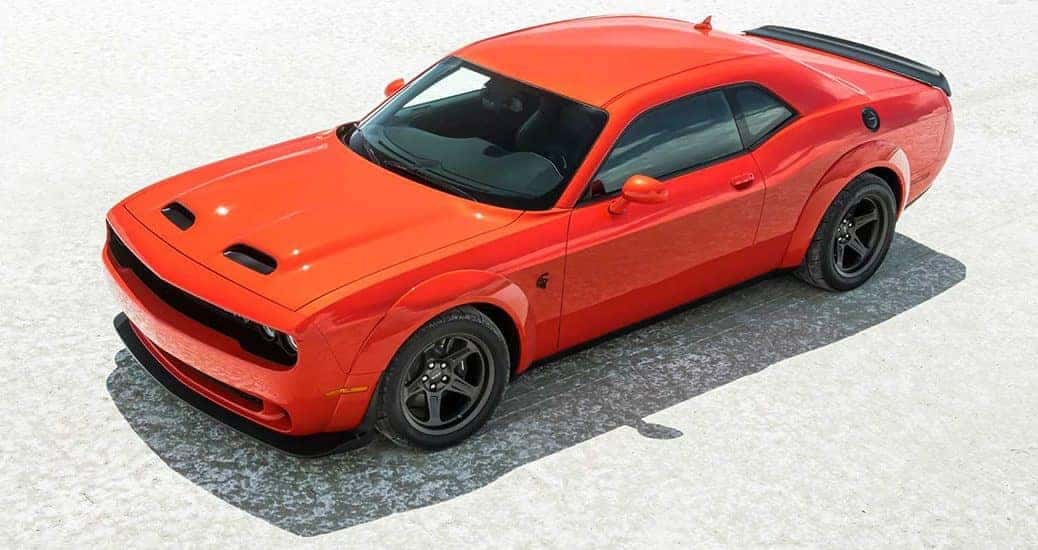 Photo credit: Dodge
Dodge enthusiasts have gained yet another reason to take pride in their beloved Brand. JD Power has just announced recipients of its APEAL Study; Dodge led all other brands. The measurements are based on an automaker's ability to provide customers with the ownership experience that is promised. For Dodge, the main reason owners opt for this brand is speed and high-performance engineering; which Dodge provides in spades. Allow us the pleasure of going over this latest study done by J.D. Power and why the Dodge brand stood out in 2020.
Dodge Excels Over Rival Brands
Among all Mass-Market brands, Dodge had a leading score of 872. The average among the Mass Market segment is 838, so Dodge ended up quite ahead of the competition. The entire process of gathering responses took four months from February 2020 through May 2020 with 87,282 direct responses from owners of new 2020 model-year vehicles. Compared to the other brands, Dodge finished ahead of includes Ford (853, 19 points lower), Mazda (844, 29 points lower), Honda (842, 32 points lower), and Toyota (825, 47 points lower). This breakdown shows how Dodge is delivering to customers exactly what they are hoping for.
Other Brands Don't Have the Same Grasp of What Their Brand Represents
While rival brands might struggle with an identity to present customers with, Dodge has only reinforced its image with some of the newest Dodge efforts that have come out in 2020. There is a lot of future Dodge products that are coming out to excite the fan base and keep customers looking forward to the Dodge brand's latest efforts. Look no further than the 2021 Dodge Challenger that has its highest horsepower offering yet (807) in a new trim called the Super Stock .
"Their owners do express a high degree of satisfaction with their vehicles. It's largely driven by performance, styling, and the large infotainment systems in the vehicles. Customers that are delighted with a vehicle are much more likely to purchase a more expensive vehicle from the same brand next time than those that are less satisfied, who are more likely to switch brands, " Dave Sargent, Vice president of automotive quality at J.D. Power
More Recognition For Dodge Vehicles
Currently, Dodge has provided customers with an affordable option for each vehicle they offer. More than just impressive, stylish muscle cars or the fastest three-row SUV in the Durango, Dodge allows customers to drive away with a fantastic deal for the amount of sheer strength and power offered across the Dodge lineup. In fact, Dodge finished atop J.D. Power's Initial Quality Study earlier this month. Want to experience what the Dodge brand has to offer? We're here to help make that happen at Miami Lakes Automall.
Shop With Us Online or In-Person Today!
At Miami Lakes Automall , we're more than excited to help our customers, we're thrilled. Looking for a new option to buy or lease? Take a look at our new vehicle inventory or our quality pre-owned vehicles . We can help sell your current vehicle or bring it back to life like new with an online service appointment to our service center. Allow our professional techs to get started on all repairs or maintenance work.
We're here to help with any financial help, needs, or suggestions to help make paying for a vehicle easier. Stop by today and see what we can do for you right now. We hope to see and assist you soon!
Previous Post 2021 Dodge Challenger Will Offer New Muscle With the 807 Horsepower Super Stock Next Post Criminals Lookout! 2021 Dodge Pursuit Lineup Orders Start Next Month