Criminals Lookout! 2021 Dodge Pursuit Lineup Orders Start Next Month – Miami Lakes Automall Dodge Criminals Lookout! 2021 Dodge Pursuit Lineup Orders Start Next Month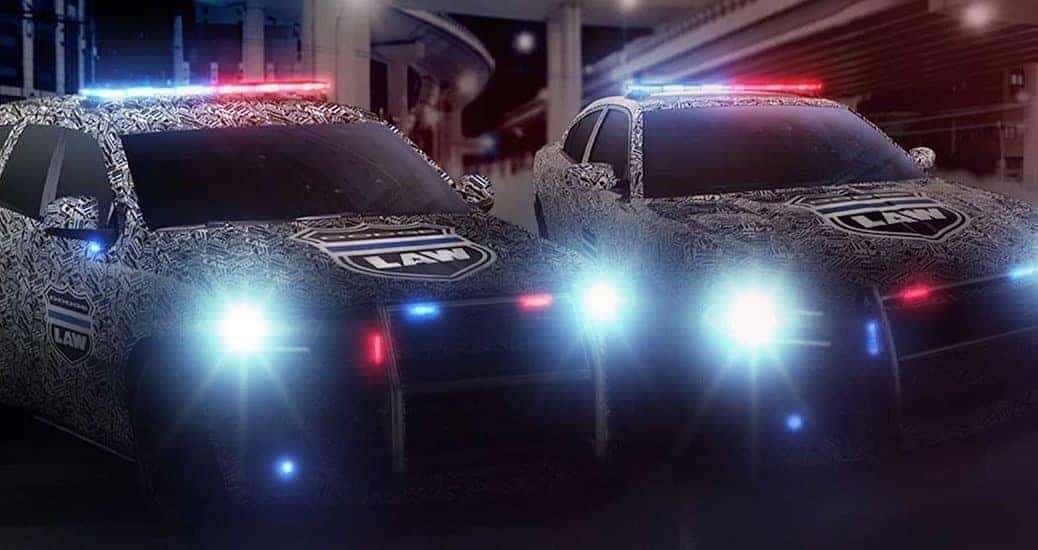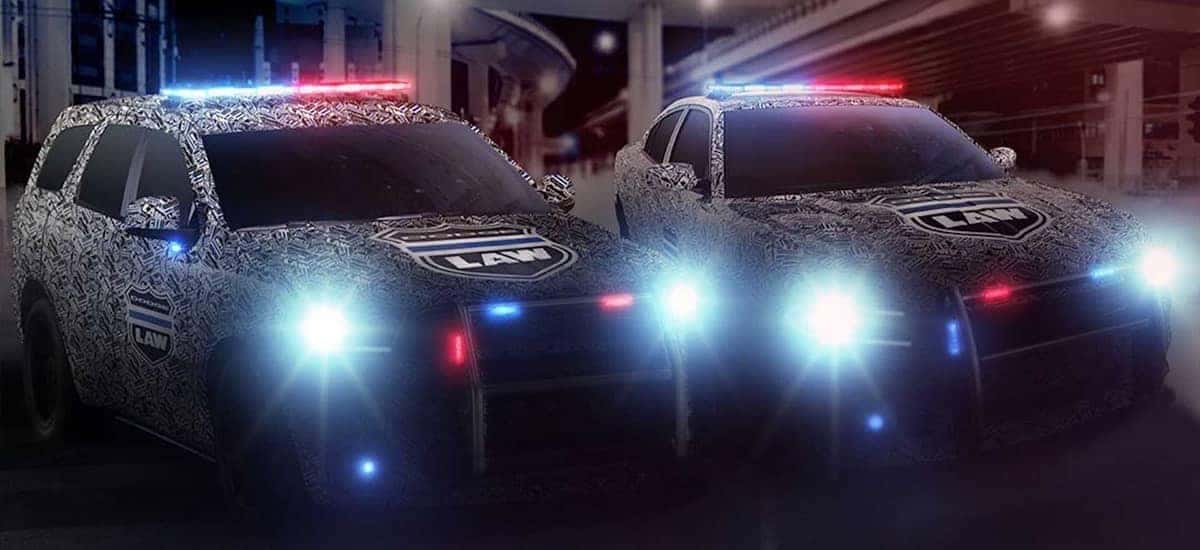 Photo credit: Dodge
Dodge will update the Durango Pursuit to the 2021 model year. The refresh of the 2021 Dodge Durango will be a welcomed sight for customers, but the update is especially good news for the Pursuit team. The 2021 Dodge Durango includes the first-ever SRT Hellcat trim that offers its remarkable 710 horsepower and 645 lb-ft of torque. The Pursuit team also includes the Dodge Charger Pursuit and is made solely for law enforcement officers. While regular customers can't drive these particular vehicles, we go over some of the differences that will be available for the 2021 Dodge Durango and Charger models for customers.
More on the 2021 Dodge Durango Pursuit
The Durango Pursuit will be able to hold its own when called upon because it has got the strength and quickness needed to restrain crime. Mopar Insider has revealed that the 2021 Dodge Pursuit vehicles are slated for the R/T Tow N Go Package. This package includes the 5.7-Liter HEMI V8 engine and adds best-in-class maximum towing capacity at 8,700 pounds. The impressive top-end speed of 145 miles should be more than enough. Criminals would be foolish to even try to escape the police using the Pursuit models, including the Dodge Durango Pursuit that can go from 0-60 in as little as 4.4 seconds with a quick quarter-mile time of only 12.9 seconds.
All-Wheel-Drive Option For 2021 Dodge Charger Pursuit
The upcoming 2021 Dodge Charger SRT Hellcat will carry an impressive 717-horsepower rating and receives a new top-speed of 203 mph. Customers can opt to own this vehicle later in 2020 while the 2021 Dodge Charger is going to see some changes of its own for the Pursuit package. The Pursuit package offers the base engine, the 3.6-Liter Pentastar engine, but that's not all. The powertrain option for the more aggressive 5.7-Liter engine can be added. The 3.6-Liter engine comes with rear-wheel-drive, the option for all-wheel-drive is included. The Charger Pursuit contains driver and passenger doors with ballistic protection.
New Dodge Vehicles; Built For the Bold
Today, the Dodge Charger Pursuit is the bestselling law enforcement sedan on the road. With these reinvigorated Pursuit models advancing, we're anticipating Dodge to bolster its presence for law enforcement everywhere. All perps and criminals don't stand a chance of getting away from the latest Dodge Pursuit vehicles. Any police force that is serious about safeguarding their officers would be wise to supplement these vehicles into their fleet. For the rest of us, while civilian customers can not order these special Pursuit vehicles, the new 2021 Dodge Durango and Charger models will come out later this year during the fall. The Dodge Pursuit vehicles will be ready to order by September 2020. Check with us to learn more about all Dodge vehicles, including the newest Dodge lineup ready at Miami Lakes Automall!
Our New Dodge Vehicles Await You
Come check out the newest Dodge vehicles including the 2020 Dodge Durango . Buying or leasing is possible with help from our professional sales staff and we can go over any of the questions you have before you make any selection. Check out our new vehicle inventory ready to go today at Miami Lakes Automall . We're excited to help our customers with any buying, leasing, or selling needs today.
We also carry over 200 pre-owned vehicles that you might not believe are truly pre-owned. Miami Lakes Automall has everything you'd want in a dealership. We look forward to providing you that wonderful car buying experience you're hoping for. Whether you buy online or in person, we take the proper steps to ensure each sale is doing safely and efficiently.
Previous Post Dodge Earns Top Spot On J.D. Power's 2020 APEAL Study Next Post The Most Impressive Dodge Challenger Debuts Soon