4 Reasons to Consider The 2022 Chevy Camaro – Miami Lakes Automall Chevrolet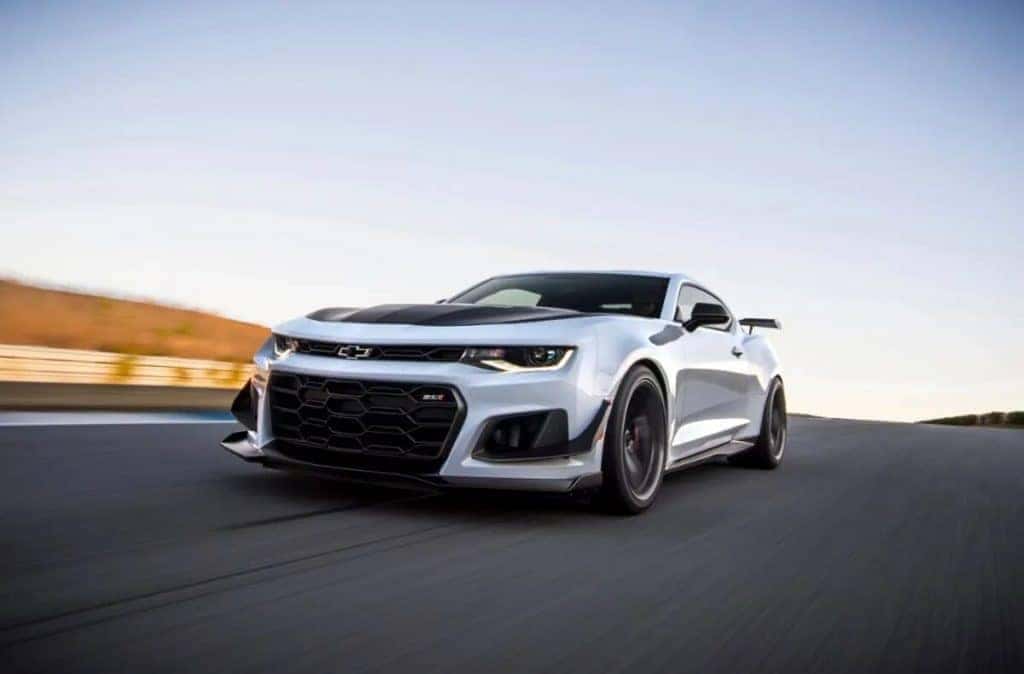 As of late, Chevrolet has been busy updating its lineup with new improvements and more features. Iconic vehicles like the Chevy Corvette have received new powerful engines to help keep them ahead of the competition. Chevrolet has also been working on producing electric vehicles like the 2024 Chevy Equinox EV and 2023 Chevy Silverado EV . With so much going on, it's a surprise that Chevy has still been able to keep up with some of its older vehicles. One such vehicle is the Chevy Camaro which is reportedly set to be replaced by an electric sedan . This coincides with General Motor's goal to transition to an electric lineup by 2035, but if the Camaro is phased out, many fans will surely miss the sports car. As an affordable sports car, the Camaro has remained iconic with its great handling and high performance. As a sort of last hoo-rah, we'll detail four reasons why the 2022 Chevy Camaro should be still considered despite the strong push toward EVs.
1. The 2022 Chevy Camaro Has Great Performance
The 2022 Chevy Camaro offers several engine choices. These include the base 2.0L turbocharged engine that's capable of 275 horsepower and 295lb-ft torque. There's also a 3.6L V6 engine capable of 335 horsepower and 284lb-ft of torque and a 6.2L supercharged V8 engine that's capable of 650 horsepower and 650lb-ft of torque. These engines depend on the Camaro trim level, but all offer quick acceleration with 0-60 mph times of 3.5 seconds to 5.4 seconds. The Camaro also has a dual-exhaust option as well as magnetic ride control which provides unparalleled stability and responsiveness.
2. The 2022 Camaro Has a Noteworthy Interior
Looking inside the 2022 Chevy Camaro, owners will note a modern interior with quality materials. The front seats are comfortable and the Camaro features a host of driver-assist features. These include a head-up display that provides drivers with data such as mph, rpm, and fuel level. Drivers can also make use of a driver mode selector which features several modes like sport, snow/ice, tour, and track. There's also a performance data recorder that lets drivers keep a record of their time if they take to a track. For its infotainment system, the Camaro has an 8-inch touchscreen that supports Chevrolet's Infotainment 3 system. This system is intuitive and supports Apple CarPlay and Android Auto.
3. The 2022 Camaro is Reliable
A third reason to consider the 2022 Camaro is its reliability. Chevrolet offers a powertrain warranty for five years or 60,000 miles as well as a limited warranty for three years or 36,000 miles. Aside from this, according to its reliability ratings, the Camaro has a score of 80 out of 100. For a high-performance sports car, that's quite impressive as it means owners will save on trips to a mechanic.
4. The 2022 Chevy Camaro is Affordable
The fourth reason to consider the 2022 Chevy Camaro is its affordability. The high-performance sports car starts at an MSRP of $25,000 (plus destination fee). For a strong muscle car, this is a great price point given its capabilities. Those looking for more power and performance can opt for more expensive trims like the LT1 which has an MSRP of $34,000 (plus destination fee). From there, owners can go even higher in trims all the way to the ZL1 which starts at an MSRP of $63,000 (plus destination fee). For its power and performance, the 2022 Chevy Camaro is a great choice as a sports car that should still be considered in a wave of EVs.
Come Test Drive a Brand-New Chevy at Miami Lakes Automall!
Are you excited about getting a new Chevy Camaro ? So are we! At * Miami Lakes Automall *, we're more than excited to help our customers find what they're looking for. Check out our new vehicle inventory or browse our quality pre-owned vehicles . We offer suggestions like auto financing to help make paying for a vehicle easier.
If you're in need of service, schedule an online service appointment with our expert technicians. Allow our professional techs to get started on all repairs or maintenance work. Stop by today and see what we can do for you right now.
Photo Credit: Chevrolet
Previous Post The 2023 Chevy Bolt Takes The Cake As The Most Affordable EV Next Post The 2023 Chevy Corvette C8 Has a Ton of Customization Options