2022 Chevy Corvette Earns Kelley Blue Book Best Resale Value Award – Miami Lakes Automall Chevrolet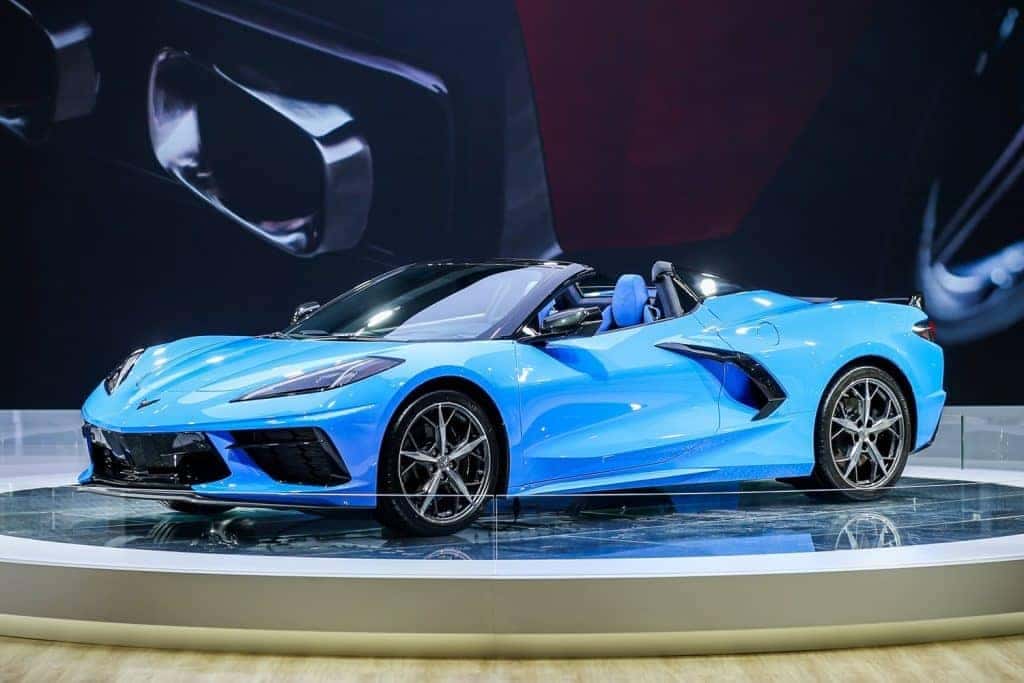 The 2022 Chevy Corvette recently earned Kelley Blue Book ' s Best Resale Value Award. This award is given to those vehicles that KBB finds to have the best projected resale value. Through their statistical model, KBB found the 2022 Corvette to be the top-rated sports car with the highest percentage of overall resale value. Over the years, Chevrolet has provided the Corvette with the best of the best in terms of style and performance. The luxury sports car features a stylish interior and comes equipped with the latest in technology and driver-assist features like Magnetic Selective Ride Control. As a luxury sports car, the 2022 Corvette also proves quite affordable. With some of the highest performance standards and top-notch driver-assist features, it's no surprise to see the 2022 Chevy Corvette racking up awards.
2022 Chevy Corvette Has Best Resale Value, Says *_KBB_ *
The 2022 Chevy Corvette was recently the recipient of Kelley Blue Book's Best Resale Value Award. This award is determined by KBB's statistical models which estimate how much of the original value a vehicle will retain over five years. According to KBB, much of a vehicle's resale value is based on supply and demand. Some vehicles like the 2022 Corvette, however, retain a high percentage of their original value as they are often not discounted from their original MSRP.
Vehicles included in KBB's Best Resale Value list are projected to retain about 56 percent of their original value in comparison to the average 43 percent for 2022 model year vehicles. The 2022 Chevrolet Corvette currently starts at an MSRP of $62,195 (plus destination fee) so, based on KBB's model, the luxury sports car is well worth its price, especially given its capability and features.
For the 2022 model year, the Chevy Corvette comes equipped with a naturally aspirated 6.2L V8 engine that's capable of 495 horsepower and 470lb-ft of torque. Owners making use of the dual-clutch automatic transmission combined with the Corvette's new Magnetic Selective Ride Control feature will find that they can maintain control even at the highest of speeds. With some of the highest performance standards, it's no wonder the 2022 Chevy Corvette earned KBB's Best Resale Value Award.
Come Test Drive a Brand-New Chevy at Miami Lakes Automall!
Are you excited about getting a new Chevy Corvette ? So are we! At * Miami Lakes Automall *, we're more than excited to help our customers find what they're looking for. Check out our new vehicle inventory or browse our quality pre-owned vehicles . We offer suggestions like auto financing to help make paying for a vehicle easier.
If you're in need of service, schedule an online service appointment with our expert technicians. Allow our professional techs to get started on all repairs or maintenance work. Stop by today and see what we can do for you right now.
Photo Credit: Chevrolet
Previous Post Options List Leaked for 2023 Chevy Corvette Next Post The 2023 Chevy Blazer Gets An Upgrade With Its Powertrain and Performance