Two New Ram 1500 Limited-Edition Appearance Packages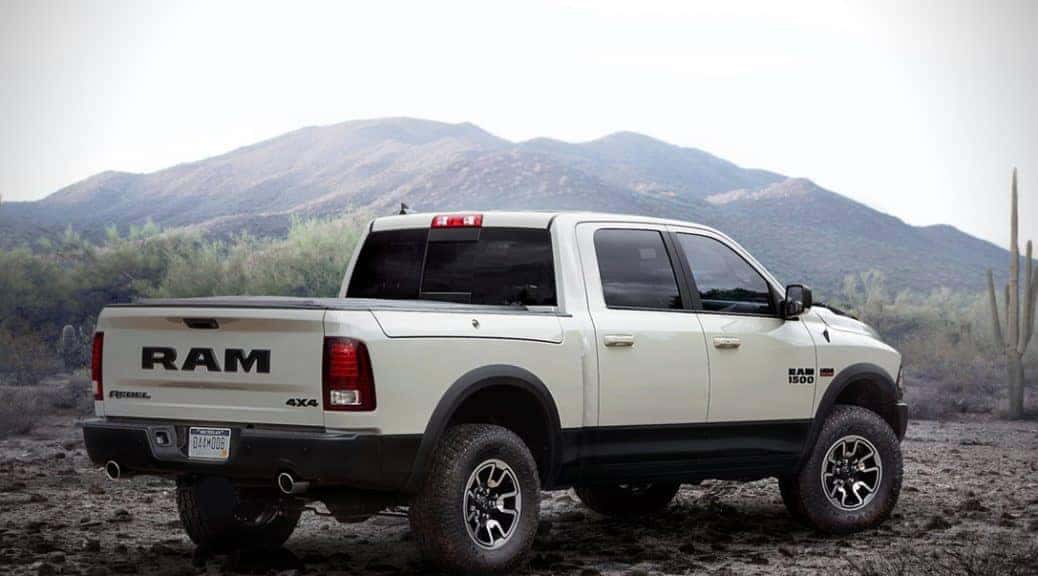 If there is one thing Ram knows how to do and knows how to do well, it is create awesome limited-edition trucks and appearance packages. So far, we know about two limited-edition Ram 1500 trucks available in 2017 — the new Ram 1500 Rebel Mojave Sand and the new Ram 1500 Ignition Orange Sport. As you could can probably guess, these limited-edition trucks are named from their special colors, however each truck offers much more than a unique color.
Ram Rebel Mojave Sand
The new Ram 1500 Rebel Mojave Sand package takes the ever popular and capable three Ram 1500 Rebel models and gives them each a unique appearance. This limited-edition model has a unique and smooth Mojave Sand exterior paint color, which is somewhere in the "cream" palette. In contrast to the color, there is a matte black hood stripe, which looks awesome on top of the simple sandy color. The appearance package will also have unique interior features, like gray stitching on the all-black interior and leather seating, rubber floor mats, and gray contrast accents along the dash.
Only 1,600 2017 Ram 1500 Rebel Mojave Sand models will be made and they will arrive at dealership in December 2016. The new 2017 Ram 1500 Rebel Mojave Sand starts at $45,590.
Ram 1500 Ignition Orange Sport
The limited-edition 2017 Ram 1500 Ignition Orange Sport is almost the opposite of the new Ram 1500 Rebel Mojave Sand. This limited-edition package adds an in-your-face orange paint and two bold black stripes to only 1,500 units of the Ram 1500. Other features include a Ram 1500 Sport performance hood, black exterior trims, and blacked out wheels. On the inside you will find orange "Copperhead" accent stitching and orange Ram logos on the headrests.
The Ram 1500 Ignition Orange Sport package is limited to Ram 1500 Sport Crew Cab V-8 models and it has a starting MSRP of $43,740. The models are arriving at select dealerships now.
Interested in one of these new Ram truck appearance packages?
Keep checking our inventory online and come visit Miami Lakes Ram. We are usually one of the first dealerships in South Florida to get the newest limited-edition Ram models! You can check out our new Ram inventory online here .
Photo credit:
Previous Post Ram 1500 HFE is a Tough Truck with Fuel and CO2 Savings Next Post Travel This Thanksgiving with Ease in a Ram Truck