Travel This Thanksgiving with Ease in a Ram Truck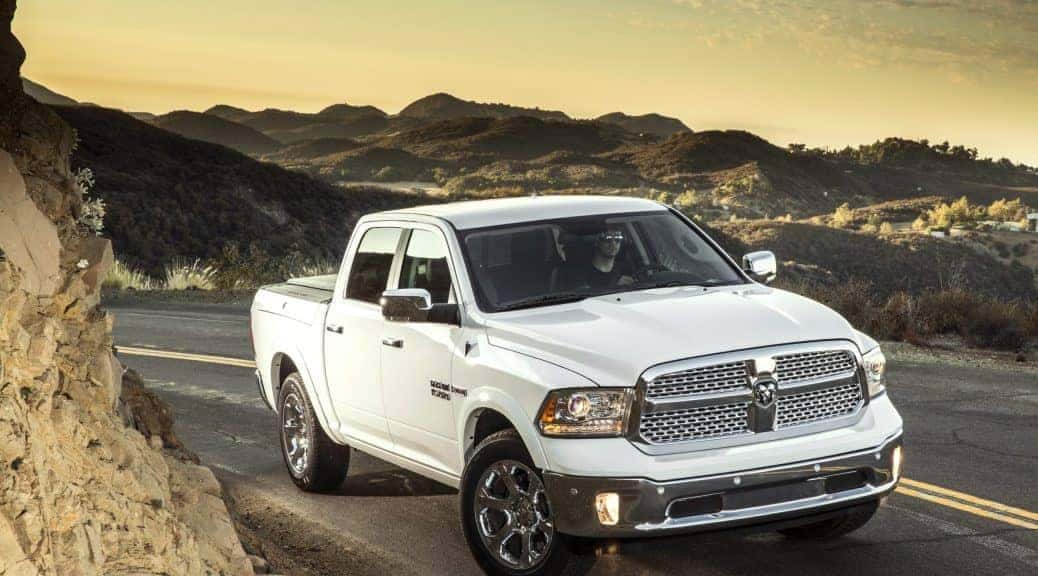 Thanksgiving is a great time for families to get together and eat, spend time together and be happy. However, we understand that traveling for Thanksgiving (or any holiday really) can be stressful, but the right Ram truck can make your road trip a happy and fun experience. Check out some of the reasons a Ram truck is perfect for your family's holiday road trip below.
Towing
A lot of people spend the Thanksgiving weekend going outside and doing some of their fall favorite activities like off-roading, four-wheeling and hunting. So if you need to bring your equipment on your drive, Ram trucks are a great solution with all of the space in the truck bed and the towing capacity to bring that extra equipment on the ride.
Well, how much can a Ram truck even tow? Well, there are a variety of engines and axle ratios, so towing capacity varies from to truck, but trust us, there's a Ram truck for every job. If all you need to tow is a small boat or ATV, the Ram 1500 is perfect for you. Depending on their equipment, a Ram 1500 can tow anywhere from 4,500 pounds to 10,700 pounds. Say you have a bigger load like a large boat or another vehicle, the Ram 2500 or 3500 is probably what you want. Ram 2500 models can tow up to 18,000 pounds and the all-mighty Ram 3500 has a towing capacity of 31,200 pounds.
Passenger and Cargo Space
Maybe space is your main concern. Say you and your family are traveling with coolers full of food and drinks to bring and possibly some luggage too. No way all that would fit in a regular size trunk. That is what the truck bed is for! Choose from a six-foot or eight-foot long bed. Not to mention truck bed covers are available as well to keep the items protected, so the bed literally functions as a HUGE trunk.
Now you know the truck bed is useful, but what about the cab? No worries, the Ram mega cab is available for Ram 2500 and 3500 models and is the largest cab in the truck game. You can't go wrong with this comfortable and large cab for your Thanksgiving road trip.
* Need a Ram truck? Come down to Miami Lakes Ram now, we have plenty and we have a great holiday sale, so you can get a great deal on one! Feel free to also browse our inventory online here. *
Photo source: Pinterest
Previous Post Two New Ram 1500 Limited-Edition Appearance Packages Next Post Ram's Pickup Truck Diesel Engine Options