Ram's Pickup Truck Diesel Engine Options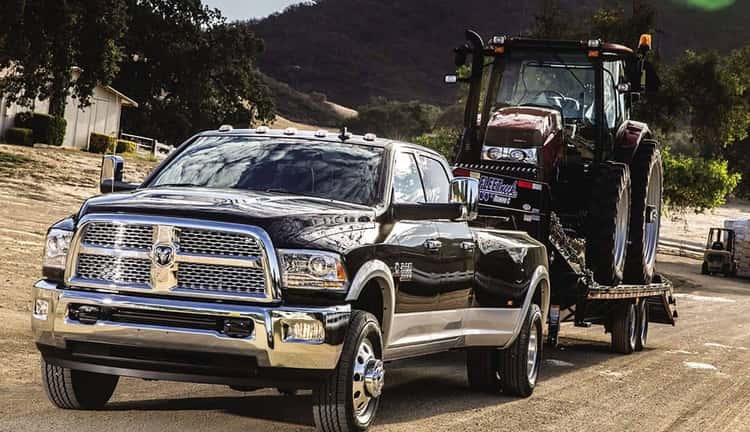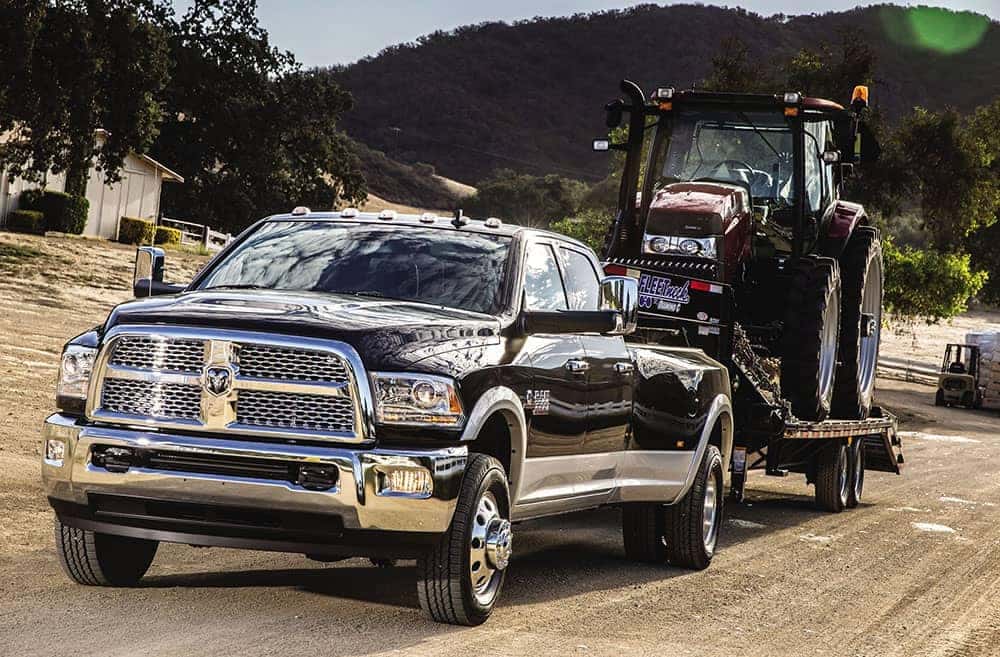 Ram's lineup of pickup trucks and cargo vans is a diverse collection of award-winning models that offer solutions to towing and transportation dilemmas. The Ram brand has several different engines including two diesel engines on the Ram 1500, 2500 and 3500 lineup. While there is no clear winner in the comparison between a diesel engine or gas engine, many people that have a truck for towing demands prefer diesel engines, so here's a look at Ram's pickup truck diesel engine options.
Ram 1500 HFE
The Ram 1500 HFE is the only light duty pickup truck with a diesel engine on the market. Other major truck brands like Nissan, GMC, Ford or Chevrolet, don't offer diesel engines on their light duty models.
The Ram 1500 HFE is equipped with a 3.0-liter EcoDiesel V6 engine and it produces 240 horsepower and best-in-class 410 lb-ft of torque. Though the engine is powerful, the diesel engine burns clean and it actually makes the Ram 1500 HFE the most fuel efficient pickup truck on the market. The Ram 1500 HFE gets 19 mpg in the city, 29 mpg on the highway and 23 combined mpg.
Ram 2500 and 3500
The 6.7-liter Cummins Turbo Diesel engine is the diesel engine on Ram's Heavy Duty lineup, and it is available in three transmission configurations. Each configuration has a different transmission and all three configurations produce different amounts of torque and horsepower.
When the Cummins Turbo diesel engine is paired to a 6-speed manual transmission, the engine pushes out 350 horsepower and 660 ft-lb or torque and the 6-speed automatic transmission increases torque to 800 lb-ft and 370 horsepower.
The most powerful configuration is the Cummins High Output configuration and it is paired to the AISIN automatic 6-speed transmission. This transmission has a couple tweaks, like a special Shift Control system and three clutches and two breaks, which help the vehicle to maximize power at 382 horsepower and 900 lb-ft of torque. The Cummins High Output config. is only available on the Ram 3500.
* Interested in a Ram truck with a diesel engine? You can search the Ram light duty trucks here and Ram heavy duty trucks here . *
Previous Post Travel This Thanksgiving with Ease in a Ram Truck Next Post Ram Trucks, Vans Already Winning Awards for 2017 Model Year