Ram Trucks, Vans Already Winning Awards for 2017 Model Year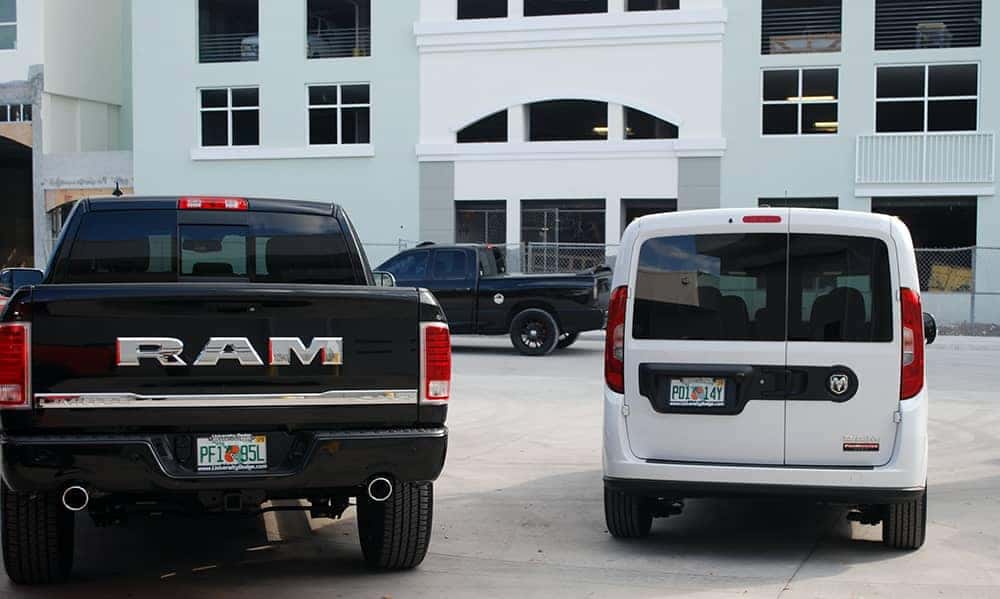 Ram is killin' it, as always! It isn't even 2017 and Ram's 2017 model year trucks and vans are already taking home awards. Both the 2017 Ram 1500 and the 2017 Ram ProMaster City were awarded with prestigious titles from two reputable sources, _ The Green Car Journal _ and _ Consumers Digest _ .
Ram 1500
_ Consumers Digest _ presented Ram with the title of "Best Buy of 2017" in the pickup truck segment. The Ram 1500 deserves this award for many reasons. Starting with the fact that the Ram 1500 HFE EcoDiesel produces up to 29 mpg, which is the best-in-class fuel economy by far. Not to mention, the Ram 1500 offers a vast amount of trim options, from the work horse Ram 1500 Tradesman, to the fuel efficient Ram 1500 HFE, to the off-road demon, the Ram 1500 Rebel. There is a truck for everyone, and every purpose.
The Ram 1500 doesn't just lead its class in fuel economy, but also in several other categories. Ram 1500 trucks are America's longest lasting trucks according to FCA and that's impressive. Also, the Ram 1500 leads the class in categories including handling, storage, and performance.
Ram ProMaster City
Next up, the Ram ProMaster City. This is a smaller commercial van offered by Ram and it is generally used by those in delivery business and/or passenger transportation. This vehicle took home the title of "Commercial Green Car of the Year" from the _ Green Car Journal. _ The ProMaster City won this award due to its fuel economy on the van's standard 2.4-liter 4-cylinder engine. The ProMaster City averages 21 mpg in the city, 28 mpg on the highway, and 24 combined city/highway mpg.
In addition to 131.7 cubic feet of cargo space, the ProMaster City is also available with several upfit options. For the two ProMaster City cargo van trims, there are three different upfit options including a trades interior, delivery, and roof rack upfit. All of which allow for unique and customizable storage and convenience options for delivery businesses and cargo hauling businesses. The ProMaster City passenger and wagon trims come with a mobility upfit option, which includes features to make it easy to load and unload the vehicle with people, even those who may be handicap. This is an especially useful upfit for those in the medical transportation business.
* Check out both of these vehicles at Miami Lakes Automall! Or, check out our Ram truck and cargo van inventory here . *
Previous Post Ram's Pickup Truck Diesel Engine Options Next Post Understanding Towing Capacities on Light-Duty Ram 1500