Ram 1500 HFE is a Tough Truck with Fuel and CO2 Savings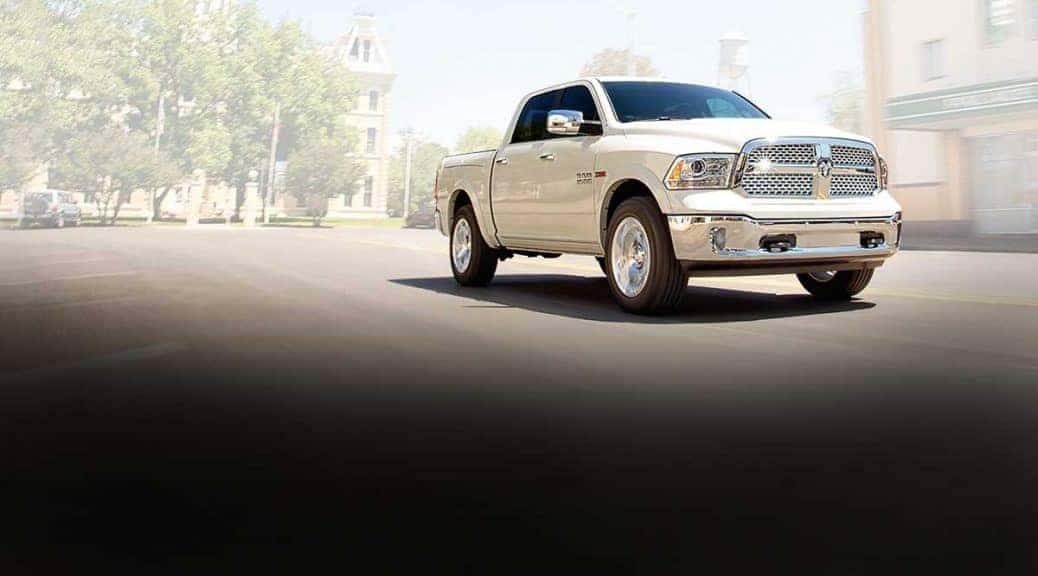 Meet the only light-duty diesel truck on the market, the Ram 1500 HFE. The Ram 1500 HFE is the most fuel efficient light-duty truck, having reduced CO2 emissions in comparison to gas-powered trucks and it's eco-friendly perks don't make it any less capable.
The Ram 1500 HFE is powered by a 3.0-liter V6 EcoDiesel engine and it has a best-in-class fuel economy of 21 mpg in the city and 29 mpg on the highway. But it doesn't sacrifice power for its improved fuel economy. How does it do this? A little physics.
Due to the mechanics of diesel engines, they produce more torque than gas engines, and torque is a key element in towing capabilities. So even though the 3.0-liter EcoDiesel engine is smaller than Ram's gas engine options (3.6-liter or 5.7-liter), it produces 420 lb-ft of torque, which is more torque than either engine.
This extra torque gives the Ram 1500 Tradesman EcoDiesel 4×2 with a 3.92 gear ratio has a maximum towing capacity of 8,300 pounds, which is 100 pounds more than the Ram 1500 Tradesman 5.7-liter V8 HEMI 4×2 with a 3.92 gear ratio.
Additionally, the Ram 1500 HFE releases fewer greenhouse gases than most other trucks in its class. According to fueleconomy.gov, the Ram 1500 HFE releases 7.1 tons of greenhouse gases per year, whereas the Ram 1500 3.6-liter engine releases 7.5 tons, the Ford F-150 (3.5-liter) releases 8.2 tons per year and the Chevy Silverado (5.3-liter) releases 7.9 tons per year.
The Ram 1500 HFE does have a higher price tag, but its reduced emissions, towing capacity and its savings in money at the fuel pump, might be worth it.
Comparison
Here's a comparison in annual costs between the Ram 1500 HFE and the Ram 1500 with a 5.7-liter engine. We chose to compare those two trucks because their towing capacities are relatively similar. The fuel economy as mentioned above for the HFE is 21 city and 29 highway, the fuel economy for the base engine on the Ram 1500 Tradesman 5.7L is 15 mpg in the city and 22 mpg on the highway.
If gas and diesel are both priced at $3.00 a gallon and a driver drives an average of 15,000 miles a year with roughly 60% of that driving on the highway, the diesel truck will cost about $1,788 per year for fuel and the 5.7L engine will cost about $2,247 a year for gas – that's a difference of $639 per year and $3,195 in five years. Plus you aren't just saving money, you are saving the environment by reducing your carbon footprint.
Interested in a Ram 1500 HFE?
* Check out our Ram truck inventory at Miami Lakes Automall here. *
Previous Post Top Honors for Ram, Jeep and Chrysler Models + SEMA Next Post Two New Ram 1500 Limited-Edition Appearance Packages