Top Honors for Ram, Jeep and Chrysler Models + SEMA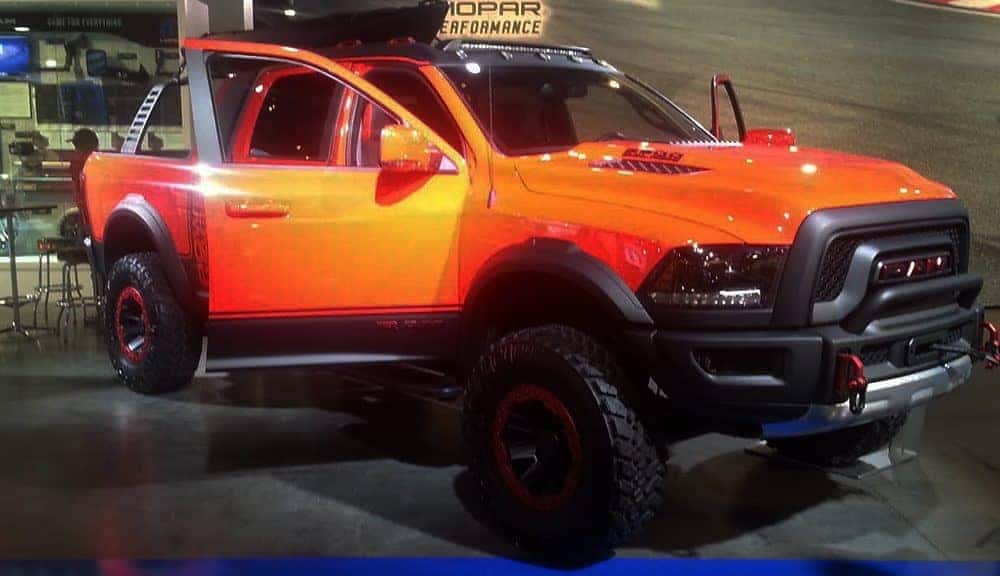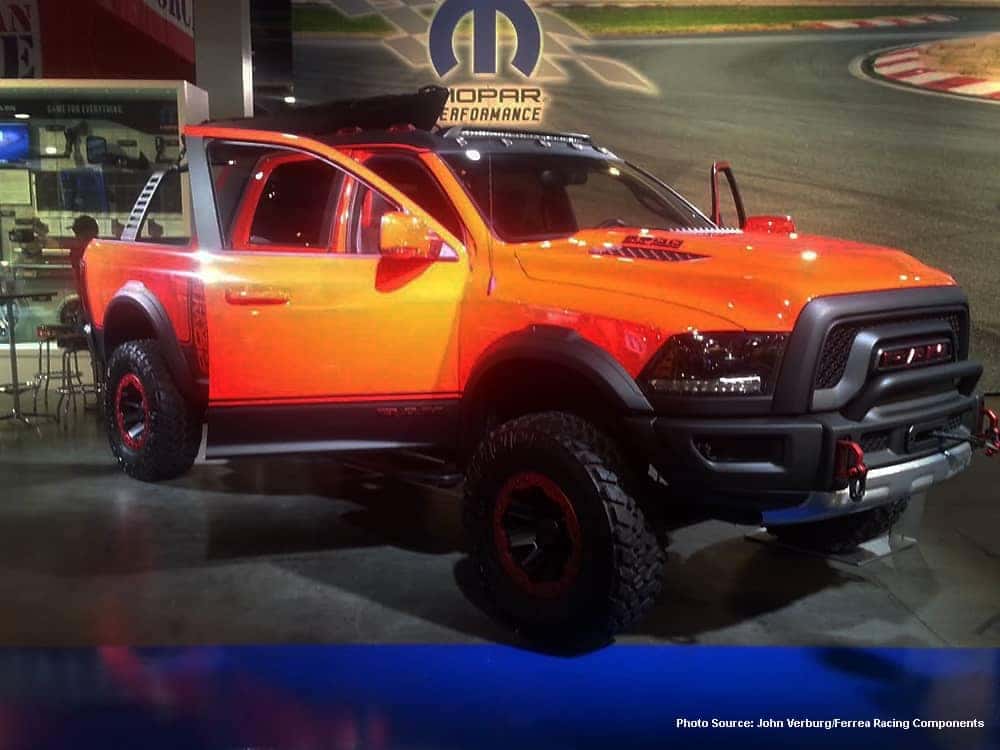 FCA has recently snagged some great awards for three models. In the last week, the Ram Rebel and Jeep Grand Cherokee Summit won awards at the Active Lifestyle Vehicle competition, and the Chrysler Pacifica shut down the competition when it earned the title as "Best Minivan in 2016" from Cars.com. In addition to all of the good news, FCA and Mopar is awing audiences with its collection of cool concepts at SEMA. Read below for details.
Ram Rebel and Jeep Grand Cherokee EcoDiesel Earn Awards
The Active Lifestyle Vehicle competition is an annual competition in which outdoor enthusiasts test vehicles in on and off-road conditions. There are a variety of categories, and the Jeep Grand Cherokee Summit EcoDiesel and Ram Rebel both claimed top honors.
The Jeep Grand Cherokee Summit EcoDiesel took home the "ALV Green Award" because of the vehicle's impressive fuel economy and reduced CO2 emissions. The EcoDiesel engine is a 3.0-liter V6 engine that gets up to 30 mpg on the highway and produces lower CO2 emissions than other vehicles in its class. This engine and vehicle can go over 600-miles on a full tank.
The Ram Rebel won the "Best Value Off-Road" award. The Ram Rebel is a souped up version of the Ram 1500 that is built specifically for off-roading and safety in mind. The Ram Rebel has a powerful 305-horsepower engine, 33-inch all-terrain tires, and a one-inch lift with Bilstein shocks. The Rebel has exterior features like skid plates, tow hooks and hill descent control, all of which add safety when off-roading.
Chrysler Pacifica: "Best Minivan of 2016"
Cars.com is an established source for automotive news and reviews and this year they named the all-new Chrysler Pacifica the "Best Minivan of 2016." Patrick Olsen, editor-in-chief of Cars.com, was admittedly impressed with the vehicle stating, "It is a true joy to drive; something not often used to describe a minivan. Behind the engine, the van is versatile and packed with impressive family-friendly features."
The Pacifica has a variety of innovative features including its available Panoramic sunroof, UConnect Movie theatre with two separate second row 10-inch display screens with wireless headphones, and the convenient Stow 'n Vac, which is a built-in vacuum.
SEMA
For those of you who don't know, SEMA is an annual automotive products trade event in Las Vegas. Each year vendors, car companies, automotive part companies and others go to Las Vegas to display new concepts and products. Aside from vendor booths the show provides classes and seminars, as well as a large display of some very awesome concept vehicles. Many FCA brands have concept vehicles at SEMA every year, but this year there is one concept that is really sticking out — an SRT Hellcat-powered Ram 1500.
Imagine that for a second. The size and style of a Ram 1500 truck with the insane power that comes with the all-powerful SRT Hellcat engine. The company responsible for bringing this Ram to life at SEMA is the Dallas Speed Shop and so far all we really know is that this Hellcat-modified Ram 1500 produces up to 775 horsepower (woah!), and comes with long-tube headers from Kooks Headers and Exhaust to help with performance.
We will keep you informed as more information from SEMA regarding this crazy cool truck comes to life this week.
Ram isn't the only FCA vehicle at SEMA. There are also numerous Jeep, Dodge, Chrysler, and several other Ram concept vehicles at SEMA, including a modified Power Wagon called the "Macho Power Wagon."
Interested in any of the vehicle's mentioned? Check out our inventories for the Ram 1500, Jeep Grand Cherokee, and Chrysler Pacifica here.
Photo featuring the Ram Macho Power Wagon. Photo source: John Verburg/Ferrea Racing Components
Previous Post Ram Commercial: Ram ProMaster, ProMaster City + BusinessLink Next Post Ram 1500 HFE is a Tough Truck with Fuel and CO2 Savings