The All-New 2024 Ram 1500 Revolution BEV Has Been Revealed – Miami Lakes Automall Ram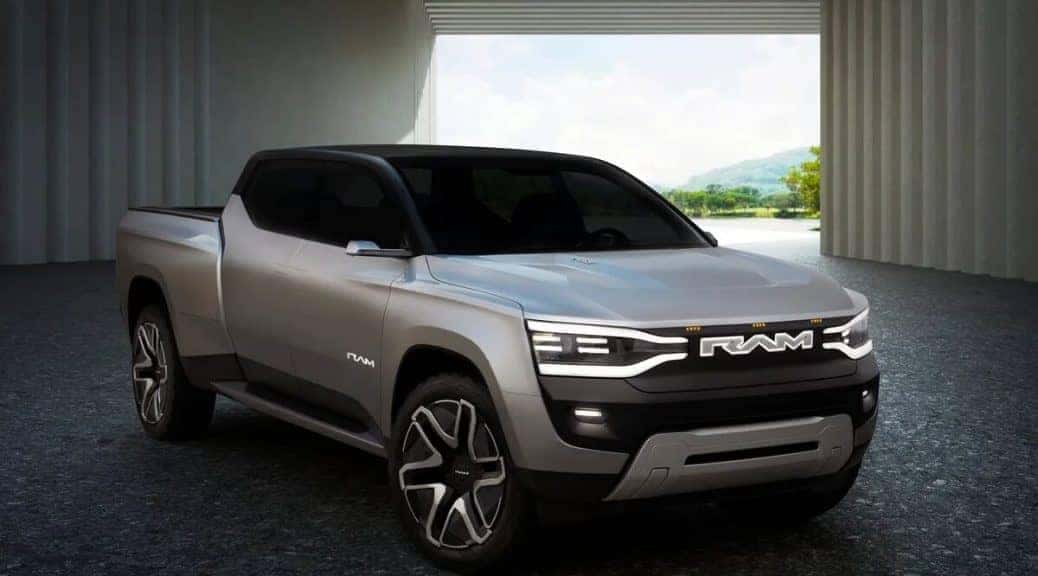 The all-new 2024 Ram 1500 BEV has finally arrived. The all-electric pickup truck was revealed at the 2023 Consumers Electronic Show. There, consumers got a firsthand look at Ram's first EV . While only a concept, the Ram 1500 Battery-electric Vehicle set the foundation for the all-electric Ram truck. According to Ram, the Ram 1500 BEV will pave the way for its Stellantis Dare Forward 2030 strategic plan. It will also redefine the pickup truck segment by offering an all-new customer experience integrated with advanced technology. After months of waiting, Ram is excited to share its revolutionary pickup truck. As such, we'll take a closer look at the 2024 Ram 1500 BEV and see what consumers can expect.
2024 Ram 1500 BEV Revealed
Ram recently unveiled the all-new 2024 Ram 1500 Battery-electric vehicle (BEV) at the 2023 Consumer Electronics Show in Las Vegas. Ram showcased the concept design and highlighted some of the capabilities the Ram 1500 BEV is expected to arrive with. Riding on the Stellantis EV platform, the truck features an ultra-modern concept with an aggressive but elegant design. The Ram 1500 BEV has animated RAM badging on its front fascia and a fully animated LED fork design. The LED lights come integrated inside the front bumper flares and the taillamps. The truck's doors are designed with a saloon-style opening, and the side view mirrors are smaller and more lightweight. About the Ram 1500 BEV, Ram CEO Mike Koval Jr. said,
"The Ram 1500 Revolution BEV Concept is our clearest signal yet that we're on the precipice of something extraordinary at Ram and points directly to where we're going on our electrified journey," said Mike Koval Jr. "At Ram, we've redefined what pickup trucks can be, and we will do so again by pushing past what competitors are offering by delivering the best electric pickups on the market."
The all-new Ram 1500 BEV rides on 35-inch tires and features a powered multi-function tailgate, powered side steps, and a charge-port door on the driver's side. Owners will note the spacious interior inside the electric pickup truck, which is owed to the truck's longer cabin length and dual-motor setup. Owners offering a flexible cabin layout will note the fork design dashboard and stitched material upholstery. The truck provides third-row jump seats that can be removed for additional space and a glass roof for ambient lighting. The center console can also be converted to a workstation surface.
For technology, the Ram 1500 BEV features a full two-screen display. Owners will have 28 inches of screen space as their centerpieces. They can move the lower display and shift the upper screen using the unique Ram track rail attachment system. The electric truck offers a rearview mirror packed with a 360-degree camera and speakers for safety. A 360-degree view is also available when reversing. Additional features include a personal vehicle assistant, an augmented reality heads-up display, and Level 3 autonomous capabilities. With so many features and capabilities, the 2024 Ram 1500 BEV will prove a troublesome competitor to other automakers who have already released an electric truck.
Come Test Drive a Brand-New Ram at Miami Lakes Automall!
Are you excited about getting a new Ram 1500 BEV? So are we! At * Miami Lakes Automall *, we're more than excited to help our customers find what they're looking for. Check out our new vehicle inventory or browse our quality pre-owned vehicles . We offer suggestions like auto financing to help make paying for a vehicle easier.
If you're in need of service, schedule an online service appointment with our expert technicians. Allow our professional techs to get started on all repairs or maintenance work. Stop by today and see what we can do for you right now.
Photo Credit: Ram
Previous Post All-Electric Ram Pickup Dubbed Ram 1500 REV Next Post 2024 Ram 1500 BEV Will Receive Range Extender