All-Electric Ram Pickup Dubbed Ram 1500 REV – Miami Lakes Automall Ram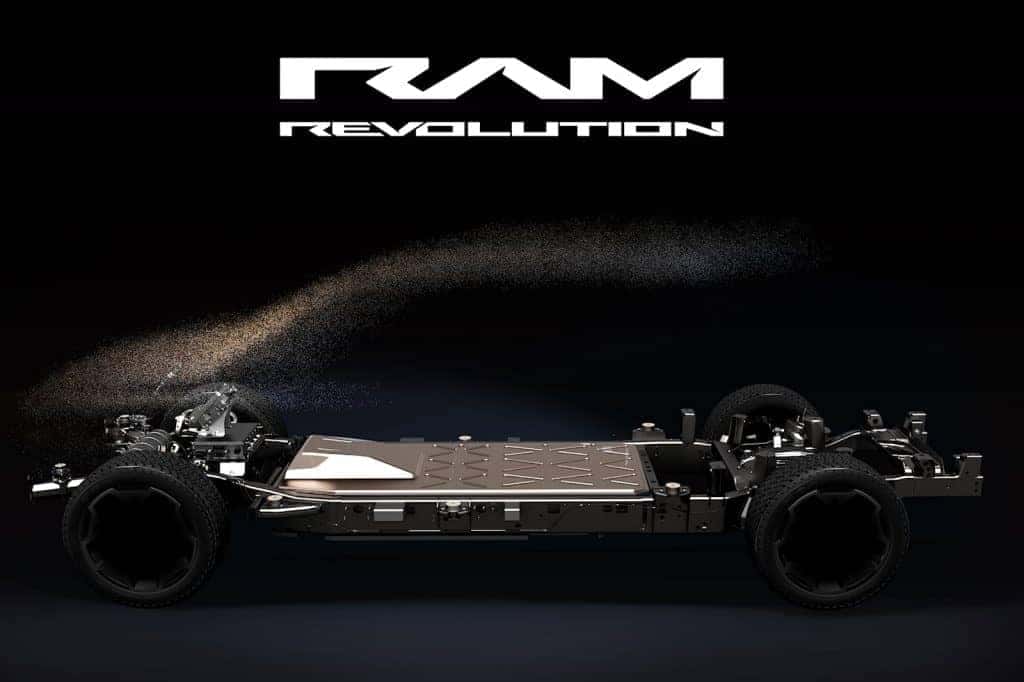 A new trademark filing was recently discovered indicating that the all-new Ram EV will be called the Ram 1500 REV. The electric pickup truck has been teased for some time, with Ram posting images and spy shots hinting at the truck's appearance. The automaker has also revealed the truck's expected performance standards . While we have a potential name, we still need to see the actual concept art for the Ram 1500 REV. Thankfully, this information and more will be revealed at the January 2023 Consumer Electronics Show (CES). It's here where consumers will get to see the all-electric pickup truck that Ram has been working on. Until then, we'll take a look at the trademark filings and see what new information has been discovered.
Ram EV Will Be Called Ram 1500 REV
The all-new Ram EV will be called the Ram 1500 REV. This information comes from a recent trademark filing with the United States Patent and Trademark Office. In the filing, the name REV indicates that Ram's electric pickup truck will carry the three-letter abbreviation. While this differs from what many believed would be the Ram Revolution, Ram REV is a short but effective name for the automaker's first electric pickup truck.
According to the trademark filing, the application was made on December 23rd, 2022. It was filed under the categories of land vehicles, specifically passenger trucks. Although this may be a straightforward indicator, trademarks are not always absolute. For assured certainty, we would have to wait until the 2023 Consumer Electronics Show (CES) in January. There, Stellantis CEO Tavares will discuss Ram's vision for the future. This vision includes the Stellantis Dare Forward 2030 strategy, which aims to offer innovative, clean, and safe solutions that will help reduce global carbon emissions.
As for the Ram 1500 REV, the pickup truck is expected to offer strong performance and come equipped with a ranger extender. Riding on Stellantis' EV platform, the EV truck is expected to use between 101 and 118 kWh batteries. The electric pickup is also expected to arrive with up to 500 miles of battery range and offer charging speeds as high as 150 kW. Additionally, shots of a prototype being tested were recently taken, indicating that the Ram EV may feature an independent rear suspension, coil springs, and a new chassis. Piece by piece, we're getting further information about the Ram REV. It's only a matter of time before the final product is revealed.
Come Test Drive a Brand-New Ram at Miami Lakes Automall!
Are you excited about getting a new Ram ? So are we! At * Miami Lakes Automall *, we're more than excited to help our customers find what they're looking for. Check out our new vehicle inventory or browse our quality pre-owned vehicles . We offer suggestions like auto financing to help make paying for a vehicle easier.
If you're in need of service, schedule an online service appointment with our expert technicians. Allow our professional techs to get started on all repairs or maintenance work. Stop by today and see what we can do for you right now.
Photo Credit: Ram
Previous Post 2023 Ram 1500 TRX Receives New Havoc Edition Trim Next Post The All-New 2024 Ram 1500 Revolution BEV Has Been Revealed