2024 Ram 1500 EV Prototype Spotted – Miami Lakes Automall Ram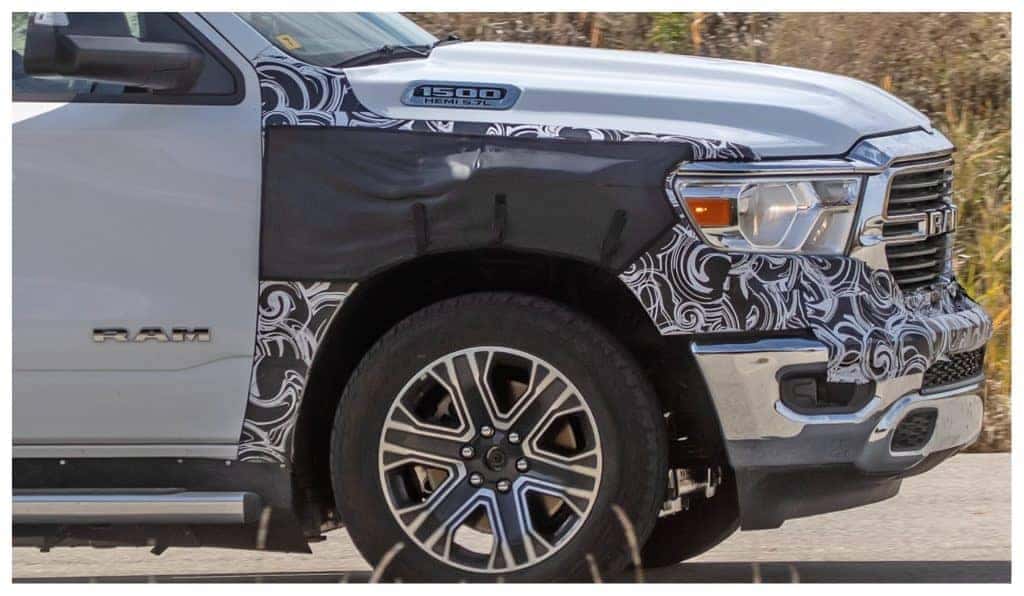 The 2024 Ram 1500 EV was recently spotted wrapped in camouflage. The all-electric pickup was seen being tested as it prepared for its official launch. Ram has been preparing to release its first electric vehicle with promotions and teaser trailers . While concept images have only been released, these recent spy shots give consumers a better idea of what to expect from the Ram 1500 EV. Ram is known for its high performance and capability as one of the most iconic truck brands. The same level of quality and capability is expected to be offered with the electric Ram. We'll look at the spy shots and see what is expected from the 2024 Ram EV.
Spy Shots Reveal More About Ram 1500 EV
The all-new, all-electric 2024 Ram 1500 EV was recently spotted being tested. Wrapped in camouflage, the pickup truck appeared to be using the current Ram body. Ram is set to unveil the official concept work for the Ram EV in the next few months, but thanks to these spy shots, we have a better idea of what to expect from the electric pickup truck. For one, the Ram EV prototype looks to feature an independent rear suspension along with coil springs. A new chassis is also expected to accompany the Ram 1500 EV. This means the EV pickup will do away with the solid rear axle.
Another detail spotted from the spy shots was side sill extensions. These are meant to hide the battery under the floor. Along with this, the front fenders of the pickup were wrapped in camouflage, hinting that the charge door would be somewhere around there. The 2024 Ram 1500 EV will utilize Stellantis' EV platform, which will hold between 101 and 118 kWh batteries. The electric pickup is expected to offer up to 500 miles of battery range. Charging speeds will supposedly be as high as 150 kW.
Another detail about the Ram EV prototype is that it had a long wheelbase, a crew cab configuration, and a 6-foot 4-inch truck bed. This could indicate that the Ram EV's body and cab layout may be larger. It may also have a fastback rear pillar that flows into the truck bed. More information and the concept art for the 2024 Ram 1500 EV will be unveiled at the LA Auto Show in November (2022). Ram's CEO Mike Koval Jr. has said that truck owners' preferences would influence the Ram EV concept, so we're excited to see what the automaker has in store. Until then, we'll be staying tuned.
Come Test Drive a Brand-New Ram at Miami Lakes Automall!
Are you excited about getting a new Ram ? So are we! At * Miami Lakes Automall *, we're more than excited to help our customers find what they're looking for. Check out our new vehicle inventory or browse our quality pre-owned vehicles . We offer suggestions like auto financing to help make paying for a vehicle easier.
If you're in need of service, schedule an online service appointment with our expert technicians. Allow our professional techs to get started on all repairs or maintenance work. Stop by today and see what we can do for you right now.
Photo Credit: KGP Photography
Previous Post Five Reasons to Consider the 2023 Ram 1500 Next Post Ram to Debut Ram 1500 EV Concept at CES 2023