See what Miranda, Jason and Easton All Have in Common

There's no question about it. If country music stars and fans had an official vehicle, it would be a truck. Cowboys and cowgirls need a vehicle that can take them around the country roads, as well as a vehicle that has the capability to do some serious work, like tow a horse trailer or RV, and that's why some of the biggest country music stars will never trade in a truck for a fancy luxury sedan in their music videos – it just wouldn't work. Here's a look at some of the country music stars who pay homage to Ram trucks in their music videos.

Miranda Lambert
Who doesn't love Miranda Lambert? She is a southern belle through and through, not to mention a great artist with plenty of awesome songs. Well, every country star and southern belle needs a truck and based on Miranda's music videos she loves Ram. In her "Little Red Wagon" music video she is using a big ole Ram to tow her airstream. Plus, she showed her love for Ram a while back in her "Roots and Wings" video!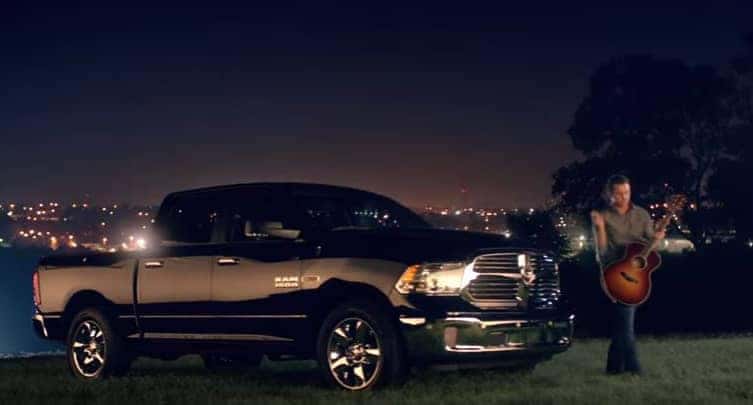 Jason Aldean
Jason Aldean is another huge name in country music! Jason Aldean gives a shout out to Ram through his music and music videos. His major 2011 hit, "Dirt Road Anthem," shows Aldean cruisin' around in a Ram truck. What better truck to hit the dirt road with and party in than a Ram? There's not one and Jason agrees!

Easton Corbin
From his music videos to his personal social media accounts and Ram Nation involvement, Easton Corbin is a huge lover of Ram trucks (and it shows). In fact, Corbin literally has a song about getting in a Ram truck and kickin' up some dust. You know the song, it's his 2015 hit, "Let's Ride." Check out Easton Corbin's own Ram truck below!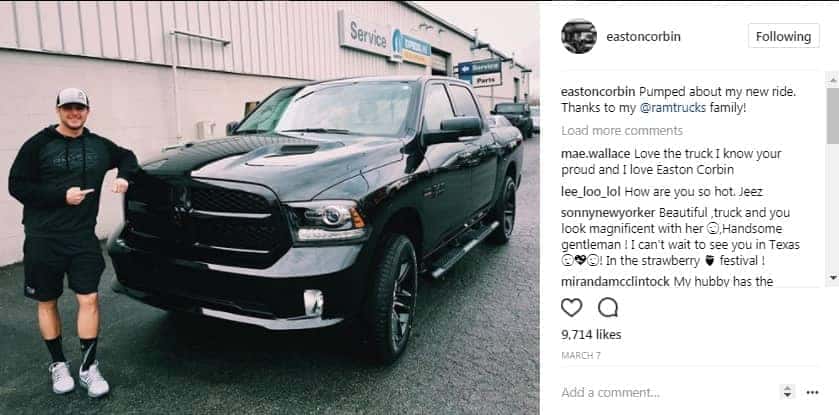 * Interested in getting a new truck for yourself? Trust us, you'll be happy with your purchase. You can view all Ram truck inventory available at Miami Lakes Automall online here . *
Previous Post Ram Changes Sport Trim + Adds New Black Packages Next Post Understanding Octane and Which to Use for your Ram 1500