Ram Changes Sport Trim + Adds New Black Packages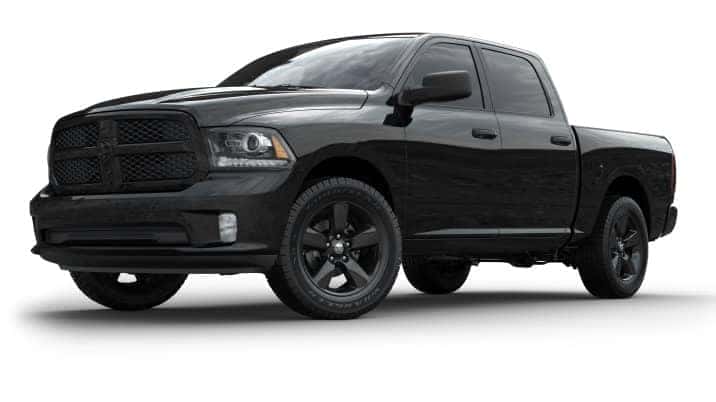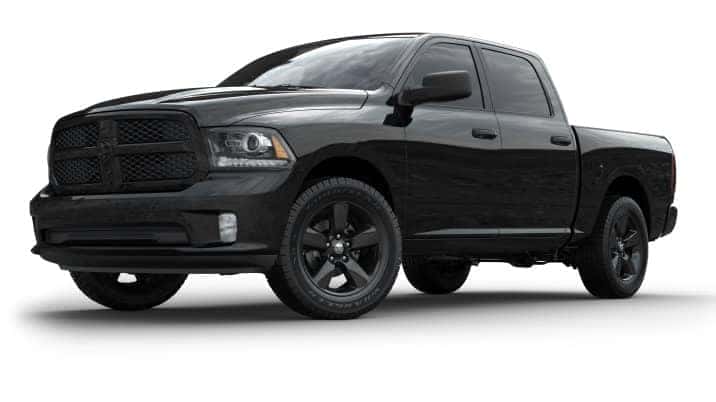 Ram always does a fantastic job at updating their current models and adding new or limited edition models. That is why we aren't surprised, but are still impressed and in love with the new updates 2018 Ram 1500 and 2500 Sport models as well as the new Big Horn Black models and we think you will be just as impressed.
2018 Ram 1500 and 2500 Sport
The Sport trim sits in the middle of the trim lineup for both the Ram 1500 and Ram 2500 lineups. The 2018 Sport trim gets a couple changes, but those changes are pretty big. It seems like Ram wanted to make the new Sport trim darker, badder and even "sportier." The headlights get dark borders, the hood gets two scoops (like you would see on the Challenger), and the biggest change is saying bye to the crosshair grille and hello to the R-A-M grille in the truck body color.
2018 Big Horn/Longhorn Black models
The Big Horn and Longhorn both have black models for the upcoming model year. However, keep in mind the Longhorn is only sold in the state of Texas, so if that's your thing you will want to plan a road trip or find one online! As you would expect both these models have black on black on black. Black wheels, black paint, black trim inside and out and the traditional crosshair grills and dual hood scoop like the new Sport.
Follow us at Miami Lakes Automall on Facebook and Twitter for more updates regarding these models and their dates to be released. Until then, check out our large inventory of Ram truck models at Miami Lakes Ram here.
Photo source: Autoblog
Previous Post Ram 2500 Power Wagon Has the Capability To Take on Any Terrain Next Post See What Miranda, Jason and Easton Have in Common