Ram and Mopar at the 2018 Chicago Auto Show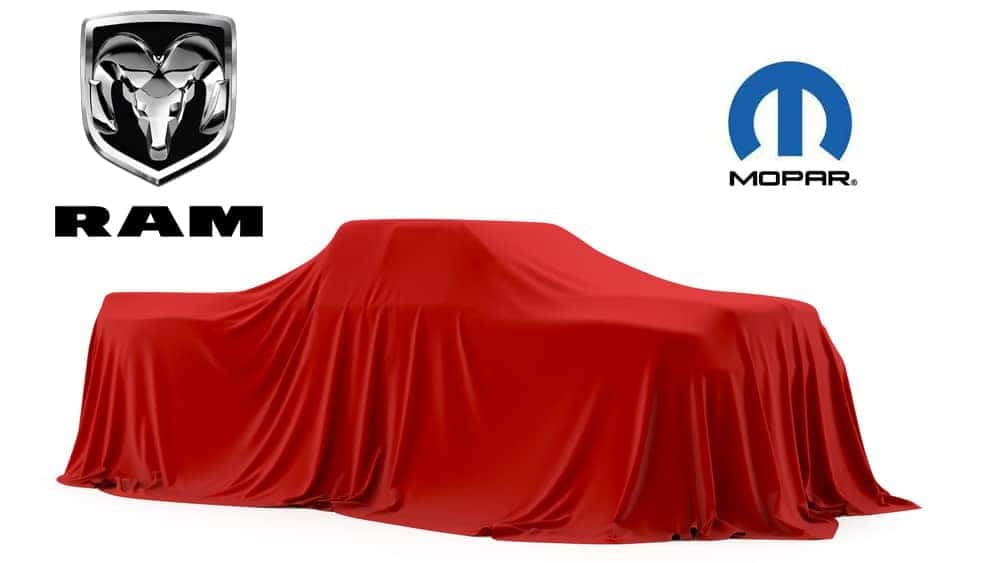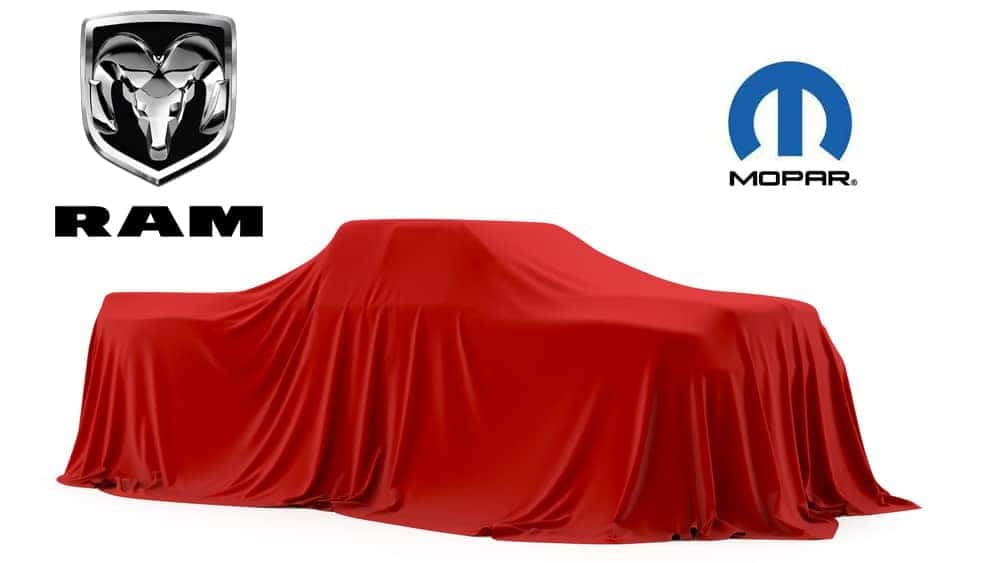 Word is, Ram and Mopar will be putting on a product presentation at the 2018 Chicago Auto Show on Friday, February 9th, 2018. Given Mopar's history, we think we already know what it is. But first, why is this news? Unless getting into the Chicago Auto Show, then does it really matter? Well that's why this year, Ram and Mopar will be hosting a webcast live from the Chicago Auto Show at 11 am Eastern/10 am Central.
About the Mopar Brand
Mopar first started out as a custom auto parts business but soon became the one-stop shop for all things performance. Known for their performance parts catalog, Mopar can exchange the exhaust for the cat-back exhaust for a more aggressive sound and less tension, install a cold air intake system for more horsepower, or even trim the interior upholstery with Katzkin leather interior seating for amazing comfort. They're also known for several vehicle firsts.
For the first time-ever, automobiles came with vehicle-information apps, apps for smartphones that can let drivers know about the condition of their vehicle, even from afar thanks to Mopar's innovation. Mopar was also the first to market a new interactive vehicle tracking device that sends owner a text when the vehicle is driven too fast or too far based on pre-set parameters; several products and Chevrolet's Teen Driver surely got the idea from here. Wi-fi was first made possible to consumers with a wireless hotspot by Mopar, and Mopar also started the paperless owner's manual trend, introducing them as digital forms that one can view on their smartphone. If owning an FCA vehicle and in need of service, Mopar also developed the wiADVISOR, a tablet-based service lane tool for faster service via dealership service departments.
To celebrate 80 years, Mopar did two great things in 2017. Their first announcement, in February 2017, was making a limited edition 2017 Dodge Challenger . Mopar is known for this, making a limited-edition vehicle every year since 2010. Currently, the series consists of the Mopar '11 Charger, Mopar '12 300, Mopar '13 Dart, Mopar '14 Challenger, Mopar '15 Dodge Charger R/T, the Mopar '16 Ram Rebel, and the aforementioned Mopar '17 Challenger.
To get an idea of what Mopar does to make a vehicle limited edition, for the Mopar '17 Dodge Challenger, they made two two-tone custom hand-painted High Impact Paint options available (Contusion Blue and Billet Silver), added on a Mopar 392 logo (also hand-painted), and continued to increase the style with 20-inch aluminum wheels with semi-gloss accents and Dodge logo hub caps and Dodge Challenger SRT Hellcat black exhaust tips. The exterior wasn't the only change though. There's also an improvement on power.
Mopar put a 6.4-liter 392 HEMI under the hood, the same found in a Dodge Challenger R/T 392 vehicle. Then, the performance was boosted with a cold air intake system, or strut tower braces and caps for increased rigidity and handling, and four-piston Brembo brakes to provide exceptional stopping power. Completely upgraded the powertrain.
The interior was also pretty hot with tungsten trimmed seats with matching stitching, a Mopar logo embroidered on the seatbacks, and exclusive content installed to highlight the vehicle's prestige and accountability. A special serialized Mopar '17 80th Anniversary badge was also included under the hood. Made up of three numbers, one number was assigned to either body paint two-tone, and the other marked the car out of 80 units (i.e. 1-80), being that this is a limited edition and only 80 were made.
The second greatest thing was debuting the 707HP "Hellcrate" at SEMA . Known as the show in Vegas to get special equipment for increasing a vehicle's capabilities, the Hellcrate is a 6.2-liter supercharged Crate HEMI® Engine Kit by Mopar that can turn nearly any vehicle into a Dodge Challenger SRT Hellcat. Complete with a powertrain control module (PCM), power distribution center, engine wiring harness, chassis harness, accelerator pedal, ground jumper, oxygen sensors, charge air temperature sensors, and fuel pump control module, anyone can put the same power of the Hellcat into their vehicle. The kit was intended for pre-1976 vehicles for some reason, but it's doubtful anyone really listened.
The 2018 Chicago Auto Show
Is the picture getting clearer? Think about it. The 2019 Ram 1500 debuted during the 2018 Detroit Auto Show and subsequently received a souped-up 2019 Ram 1500 Laramie Longhorn Edition . Now Ram and Mopar will be showing off a new product at the 2018 Detroit Auto Show? Given their record of designing limited edition vehicles, we think it's safe to say that Mopar and Ram will be showing off a limited edition Mopar '19 Ram 1500. We can't wait to see it.
* Remember, the webcast starts on Friday, February 9th, 2018, at 11 AM EST. You can watch it here livestream.com/FCALive/Mopar2018ChicagoAutoShow. We'll be sure to talk all about it on Miami Lakes Automall social media . *
* Photo Source/Copyright: Shutterstock.com/Reshavskyi; RamTrucks.com; Mopar.com *
Previous Post 2019 Ram 1500 Laramie Longhorn Edition Next Post Mopar and Ram Presentation at 2018 Chicago Auto Show