Mopar Celebrates 80th Anniversary with Mopar '17 Dodge Challenger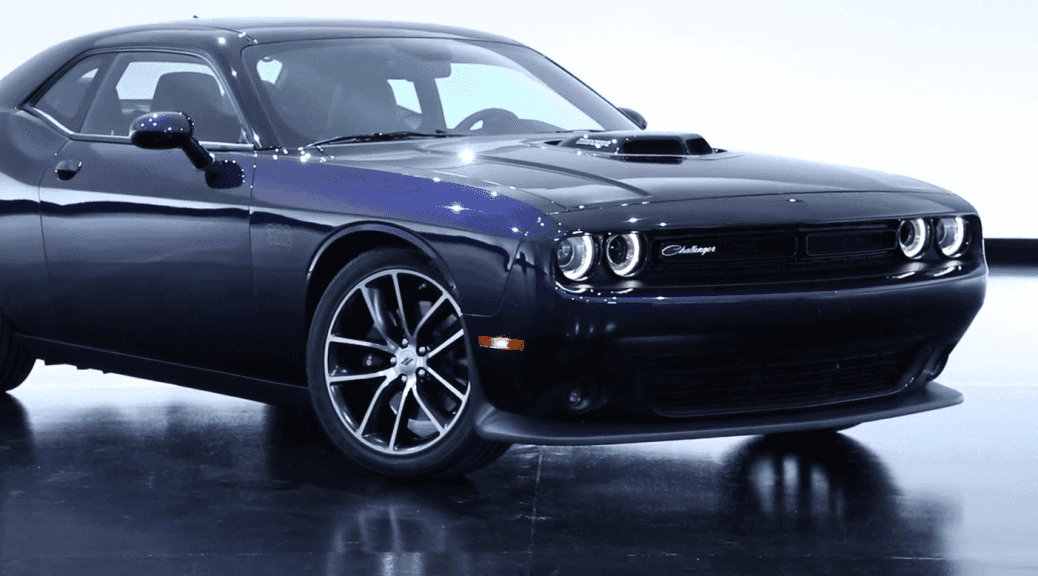 When we discussed Mopar's 80 Year Anniversary last week, we didn't expect news about a new vehicle to celebrate the milestone. There was talk about Mopar doing something special for their 80th anniversary, but a new Mopar '17 Dodge Challenger? Count us in!
Mopar actually has a line of its own limited-edition vehicles, starting in 2010. The ongoing series as of now is made up of the Mopar '11 Charger, Mopar '12 300, Mopar '13 Dart, Mopar '14 Challenger, Mopar '15 Dodge Charger R/T, and the Mopar '16 Ram Rebel. Now with the Mopar '17 Dodge Challenger, it might be safe to say they're not just a custom auto parts shop anymore. They do still have plenty of high performance auto parts though, many of which we add to various vehicles in our service area .
The Mopar '17 Dodge Challenger will turn heads with two two-tone custom body paint options available – Contusion Blue and Billet Silver, straight from Dodge's case of High Impact Paint colors. To achieve the two-tone appearance, Mopar will be hand-painting the upper portion of the Challenger Pitch Black. Either paint job will give a brilliant appearance at night and day, and the bodylines of the Dodge Challenger are perfect for the two-tone transition. A special Mopar 392 logo will also be hand-painted on, and the Challenger will be riding on 20-inch aluminum wheels with semi-gloss accents and Dodge logo hub caps, followed by Dodge Challenger SRT Hellcat black exhaust tips.
If the Mopar 392 logo didn't give it away, the 6.4-liter, 392 HEMI found in the Dodge Challenger R/T 392 can be found under the hood of the Mopar '17 Dodge Challenger. With an output of 485 horsepower and 475 lb.-ft. of torque, and the augmented-sound of the engine via a shaker hood package by Mopar, its engine will sound as aggressive as it looks. Other performance parts by Mopar will also be installed, like a cold air intake system, or strut tower braces and caps for increased rigidity and handling. Four-piston Brembo brakes will provide exceptional stopping power.
What can prospective owners expect from the interior? Tungsten trimmed seats with matching stitching, and a Mopar logo embroidered on the seatbacks. Exclusive content will be installed to highlight the vehicle's prestige and accountability, with a special serialized Mopar '17 80th Anniversary badge included under the hood. A number will accompany it for either body paint two-tone, from 1-80 up to how many units will ultimately be made.
Customers can also expect a special Mopar '17 Owner's Kit with the Mopar '17 Dodge Challenger, including:
Mopar welcome letter
"Birth certificate" with vehicle specifications, date of manufacture, and proprietary vehicle number
Hand-signed Mopar '17 rendering from the FCA US LLC Product Design Office
Special Mopar '17 booklet
Customized acrylic memorabilia showpiece
Mopar valve stem caps
Mopar-branded items, including a Mopar '17 keychain and a Mopar 80th anniversary badge
* The Mopar '17 Dodge Challenger will be available some time in the early second quarter of 2017, so spring 2017. Starting MSRP is $55,790. *
Photo Source/Copyright: FCA Media
Previous Post Dodge Challenger SRT Demon Updates, So Far Next Post New Dodge Charger Pursuit Officer Protection Package