New Dodge Charger Pursuit Officer Protection Package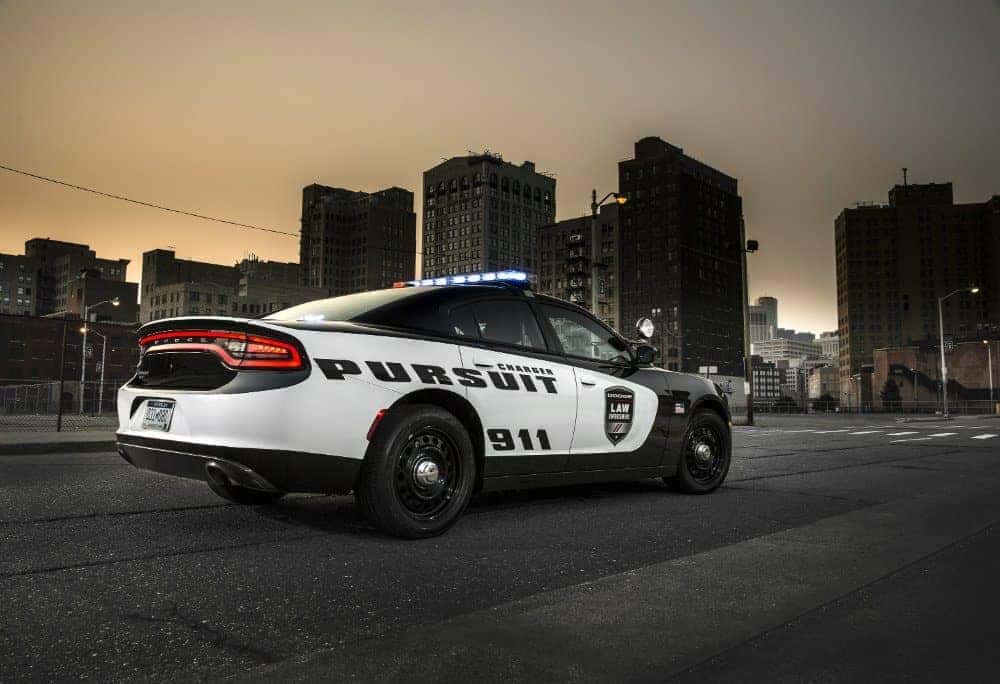 The Dodge Charger Pursuit is a pretty nifty car. We're not sure if we should be jealous or impressed. On one hand, the men and women in blue get a customized vehicle just for them, and Dodge is trusted enough to build cars for them. The 2017 model came out not too long ago, but it's already being upgraded with the Officer Protection Package.
Eyes Everywhere
The new Office Protection Package adds upgraded visual and motion detecting systems that help to make officers safer in their vehicles. The new cameras and equipment will be on at all times, and Dodge hopes this will help prevent a potential ambush of officers in the vehicle.
In a press release Jeff Kommor, Vice President for FCA U.S. Sales Operations, Fleet and Small Business Sales, said, "This technology is designed to prevent an officer from being ambushed from the rear while parked. While it does not replace vigilance, this technology acts as a second set of eyes and provides police officers with added peace of mind when they are in a parked Charger Pursuit."
Motion Detection
Dodge is also making use of systems like ParkSense and front park assist to warn the officer if someone is approaching the vehicle. Just like how ParkSense acts normally, if near an object, a warning chime will sound to alert those inside the vehicle. With the Officer Protection Package installed and activated, if the reverse sensors detect something or someone in its field of view, a chime will sound to warn the officer, lock all the doors, roll up the front windows, and also flash the taillights.
* The package will come standard in future Dodge Charger Pursuit vehicles. However, it is already in the hands of fleet sales dealers if an enforcement agency wishes to install them into older or current vehicles. *
Photo source/Copyright: FCA Media
Previous Post Mopar Celebrates 80th Anniversary with Mopar '17 Dodge Challenger Next Post Auto Market's Shift to SUVs and Crossovers