Ram is Changing Pickup Segment Expectations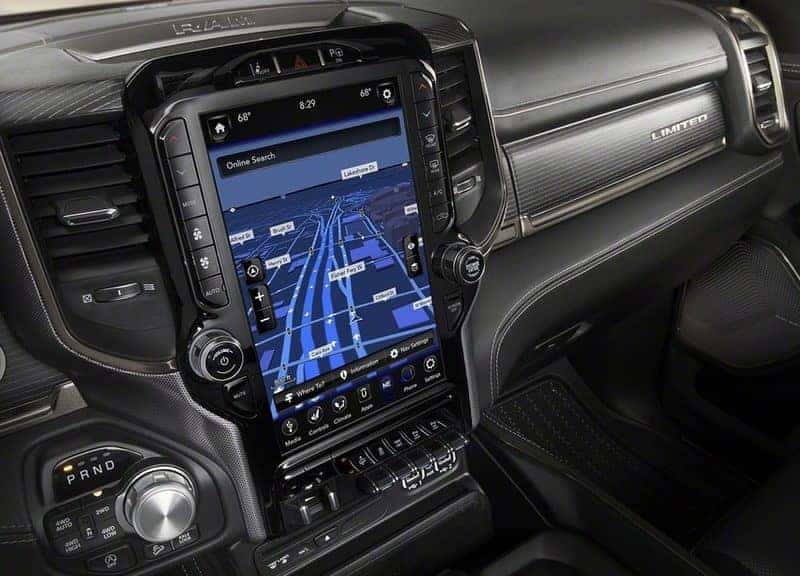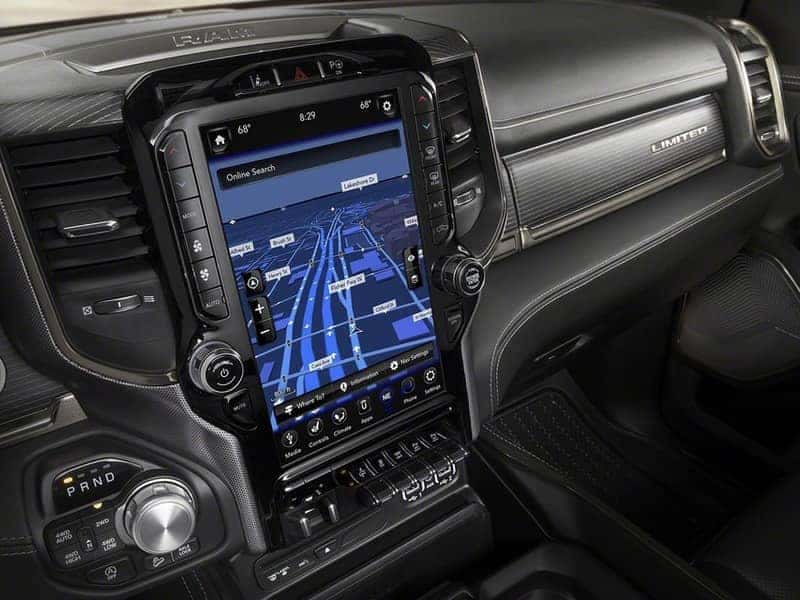 Truck makers have to go above and beyond nowadays to stay competitive in the U.S. truck market. Towing capacity accompanied by overwhelming torque figures and brute engines under the hood isn't enough to sell trucks anymore. The next battleground for truck makers? Dashboard display screens much bigger than the average are what's winning over truck owners now. Fiat Chrysler Automobiles (FCA) was ahead of the curve with this feature as the automaker provided an Apple iPad-inspired 12-inch touchscreen in the center console on its redesigned 2019 Ram 1500 pickup.
Believe it or not, the 12-inch touchscreen display has helped catapult the Ram 1500 into second place in terms of sales. Ram recently surpassed the Chevrolet Silverado as it seized 23 percent share of the competitive large truck segment during the first quarter of 2019 according to Edmunds. Kyle Davis, an analyst at IHS Markit, said automakers are "really targeting the interior of the vehicle to try to differentiate themselves. Ram was early to the market regarding trucks for this kind of display, but we do expect others to catch up rather quickly."
Traditionally truck marketing largely revolves around the pickup's brawny capabilities instead of the elegant touches that may be scattered throughout. Customarily, most truck advertising reflects gruff masculinity to appeal – and as a reflection of – the segment's mostly male buyer base that's interested in hauling trailers or construction materials. As the automotive segment transitions, more and more Americans abandon passenger cars in droves and trucks are becoming more mainstream. Nowadays it's not rare to see a pickup on double duty as a family hauler and a work truck, effectively changing the pickup landscape as more female buyers become part of the segment.
As a result automakers have gone upscale when designing and producing pickups, in turn nudging up prices that reflect the luxurious legroom, top grain leather, connectivity and technology of premium sedans but in high-tier trim trucks. After years of being signaled for interior quality issues, FCA decided to overhaul its entire U.S. models lineup and its current infotainment system ranks in the top three for its seamless integration with smartphones and in the top five infotainment systems overall, according to Consumer Reports.
Jim Morrison, head of Ram in North America, said the brand wasn't trying to copy Tesla and its signature 17-inch console screens. Instead, Ram just wanted to give its customers something large enough to comfortably accommodate all the tasks people could possibly handle in their trucks. Navigating routes, talking on the phone, listening to music, monitoring engine temperature and much more can be accomplished on the all-new Ram 1500 without forcing drivers to fiddle with the controls too much while behind the wheel. "It was just really a natural evolution that started with entertainment, because people spend so much time in their trucks," Morrison said.
Get to know the all-new 2019 Ram 1500 at Miami Lakes AutoMall. From the off-roading Ram Rebel to the luxurious Limited trim and every other trim in between, we are sure that there's a 2019 Ram 1500 for you. Schedule your test drive today!
Photo source/Copyright: web2carz.com
Previous Post 2019 Ram 1500 Rebel Gets in on the Action Next Post Ram Heavy-Duty: A Refined Workhorse