Ram Announces 2017 Power Wagon Truck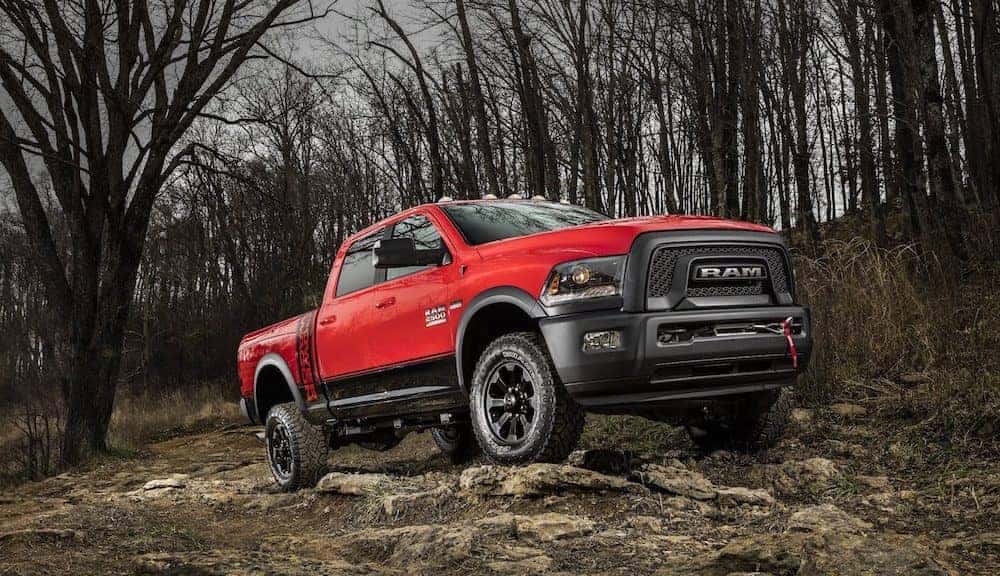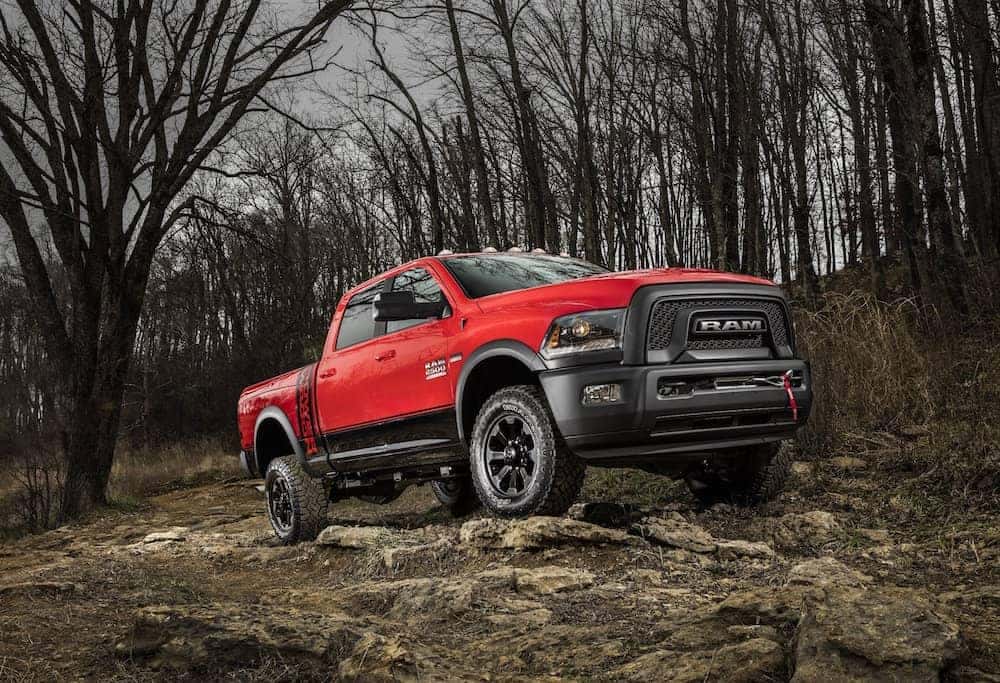 Ram dealers are excited for Fall 2016, because the car company just announced the 2017 Power Wagon truck will be available for sale. It's said to be the most capable and rugged off-road truck Ram has ever produced, and it has a slew of off-road enhancement features to back that statement up. To go along with its aggressive off-road nature, the 2017 Ram Power wagon will also have a bold design that's akin to the 2016 Ram Rebel.
With the combination of stellar off-road performance and a powerful design to match, it's no wonder the 2017 Ram Power Wagon is going to be considered the ultimate off-roading vehicle.
Bold Design
The first thing you'll notice is the Power Wagon's new aggressive front-end. This front-end takes the design of the 2016 Ram Rebel's and super-sizes it, while throwing on a few more bells and whistles. Even though the grille and Ram logo look similar, you'll now notice a tow cable coupled with an electronic winch, which is flanked by two strong tow hooks. This electronic winch comes standard, and has a 12,000-pound warn winch capacity, which ensures you are ready to pull anything out of your way.
In order to celebrate the redesign, the hood of the 2017 Power Wagon is also receiving an exclusive Power Wagon hood decal. Along with a hood decal, it's also getting the Power Wagon logo plastered on the tailgate under the RAM lettering, and on the sides of the truck-bed just behind the cab.
Completing the bold design, the 2017 Ram Power Wagon also sits jacked-up on 33-inch Goodyear all-terrain tires — which are prepared for any type of terrain you throw at it. It's offered in new, bold colors, and also has a set of uniquely designed seats.
Performance
The performance of the 2017 Ram Power Wagon is said to deliver the ultimate off-road truck, so let's take a look and see what makes that the case. Off-roading all starts with the engine, and the Ram Power Wagon will sport a 6.4-liter Hemi V8 engine that gets best-in-class gas-powered performance with 410 horsepower and 429 pound-feet of torque. The amount of horsepower and torque provided by the Hemi V8 will effortlessly push this monster past whatever is foolish enough to get in its path.
The Power Wagon is also equipped with Ram's unique "Articulink" front suspension system, which incorporates high movement joints and a sway-bar disconnecting system. This allows for additional flexibility and axle articulation even during the harshest off-roading conditions. It also has front and rear electronic-locking differentials which allow the Power Wagon to fully utilize four-wheel drive, and to provide the best traction possible. Finally, the Power Wagon has an innovative five-link coil rear suspension, which delivers a best-in-class ride and superior axle control.
These off-road enhancements allow the Power Wagon to stomp on the competition. The Ram Power Wagon first appeared in 1945, and has since proven itself a true testament to Ram's engineering innovation, and the brand's ability to produce rugged and capable trucks. The aggressive attitude of this beast is matched by it's powerful performance, and is sure to steal the hearts of many when it's released next fall.
Previous Post The 2011 Dakota is the Best Used Ram Truck Deal Next Post 2001 Dodge Ram 2500 Diesel: A Reliable Truck Choice