Maximize Your Tailgating Experience With These Easy Tips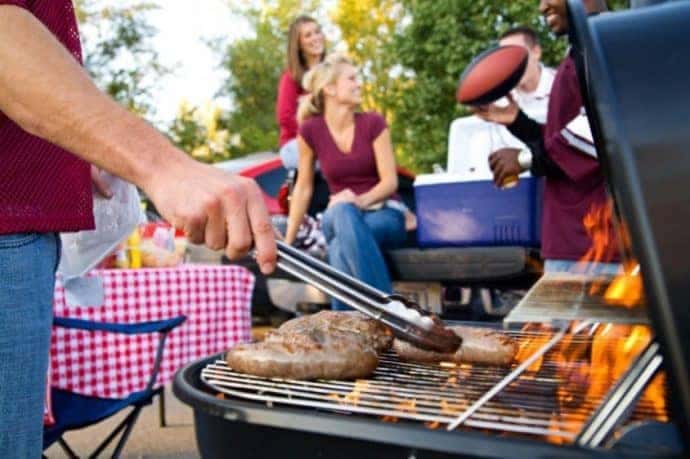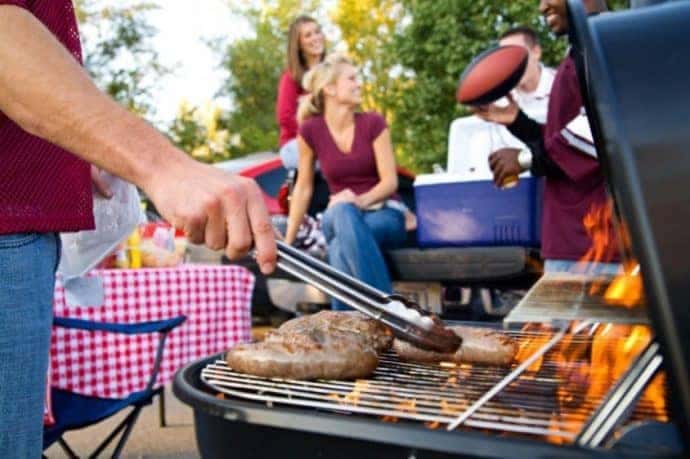 Photo Credit/Copyright: dish.com
Ah, yes…Football season is upon us and we all know what that means – TAILGATING! Usually consisting of eating and drinking before a big game event, tailgating is truly a uniquely American tradition. According to the American Tailgaters Association, the first occurrence of tailgating occurred in mid-summer of 1861—a full eight years before the first football game—in Manassas, Virginia, before Confederate forces and Union soldiers met in the First Battle of Bull Run on—you guessed it—a Sunday. Today, tailgating has gotten pretty involved. What used to be a six pack of beer and sitting on the back of your buddies pickup truck has now turned into an elaborate party. So, to ensure you're prepared for gameday, we've put together some tips to maximize your tailgating experience.
Be Prepared
It's super important to be as prepared as possible, especially if you're hosting a huge tailgate party. We recommend making a list of all the necessities and then some. Also, visit the stadium website for rules and regulations on tailgating and take advantage of the apps specifically made for tailgating prep. Cook as much as possible before arriving at the stadium, and for those using a grill, cook in large quantities before guests arrive to avoid spending the whole time parked behind the grill. Additionally, get creative with food while sticking to the classics (homemade buffalo chicken dip, yummy). Did you know if you throw some sage and rosemary on bbq charcoals, it acts as a natural mosquito repellent? You're welcome.
Stay Clean
As exciting as tailgating can be, it's important to stay mindful of your area and clean up after yourself. Fortunately, football stadiums typically have dumpsters located throughout the property and trash bins at just about every corner in the parking lot. An awesome tip in creating your own garbage bin is using a pop-up and folding hamper. Additionally, using a cardboard six-pack container works great to store condiments and utensils – which also makes for an easy pass around. Also, by filling an empty industrial-sized laundry detergent container, you can create a convenient hand-washing station for guests.
Rain or Shine
If you're a South Florida resident or have previously visited, it's no secret that South Florida is notorious for random thunderstorms happening at any given moment of the day. So in order to be prepared for whatever mother nature throws your way, it's essential to not only be aware of any potential passing rain clouds but also have necessary rain supplies readily available. Also, pop-up tents make for perfect shelter during rainy weather, and just in case it gets a little windy, bring something heavy to weigh down the legs.
Tailgating Entertainment
As previously mentioned, Tailgating usually consists of drinking and eating, but why not mix things up a bit? There are plenty of tailgating games that get everyone involved and even some neighboring tailgaters too. Sure, tailgaters can always opt for the classic back and forth football toss, but tailgate games like bean bag toss, ladder golf, and washer pitching are also big hits.
Tailgate Not Required
Pickup trucks are usually the initial go-to for tailgating, but SUVs and minivans are great alternatives for those pregame festivities. In fact, a van or SUV can provide for a very usable space that can quickly be closed in the event of poor weather. And, the back hatch can serve as a bit of protection from the weather." Pre-gamers should consider packing plastic storage containers that are clearly labeled to keep those tailgating supplies organized.
Please keep in mind that tailgating is an all-day event, hydration is key! Packing frozen bottles of water will not only keep things in the cooler cold, but ice-cold water will be readily available once that hot weather kicks in. Here at Miami Lakes Auto Mall , we offer plenty of trucks and SUVs that are perfect for any tailgating experience. Stop by our store located in Davie, FL or follow us on social media for more tailgating tips!
Previous Post The 2019 Ram 1500 Laramie Crew Cab: The Beast Of Luxury Next Post 2019 Ram 1500 eTorque Named The Most Efficient Full-Size Pickup Truck