Most Luxurious Ram Trucks Ever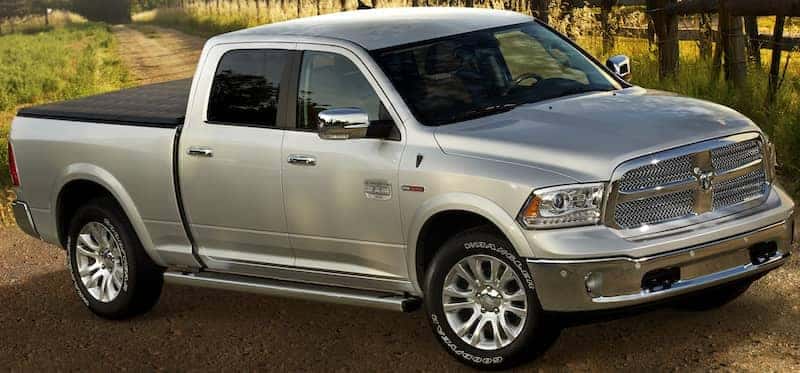 The Dodge Ram truck brand has come a long way since it was first brought to market. The strong, powerful, and dependable trucks have become better and better each year, and it looks like Dodge Ram is looking to up the ante in the luxury pickup market this year.
This week, Ram unveiled it's most luxurious and arguably its most shiniest, truck ever. It won't hit showrooms until late this year, but Dodge Ram dealers across the nation are already excited to see it in person.
Meet the 2015 Ram Laramie Limited
This week at the Chicago Auto Show, is slated to be a big one for the entire Ram lineup. Included in that lineup, is the newest 2015 Ram Laramie Limited pickup truck. The Laramie Limited is completely redesigned for this model year, and features plenty of soft black leather, and chrome to satiate a pickup driver's luxury appetite.
Some of you may be asking why a rugged, performance-driven pickup truck would need to be luxurious. We had the same thought, until we heard the answer. The Laramie Limited truck is for pickup owners who want to take their wife or girlfriend out to a fancy dinner in a luxury vehicle, and take that same truck to the job site the next day. The appeal for a luxury pickup truck is wider than you may think, and the market segment is a small one.
Luxury Features Inside and Out
The most stunning feature of the brand new Ram 1500 Laramie Limited model, is the new interlocking grille. The chrome grille is an immediate eye-catcher, and gives the new Ram truck a confident stance on the road. Inside the Laramie Limited pickup truck, is a full luxury treatment. Argento wood, a leather-wrapped steering wheel, unique badging, all-black full leather seating, and real wood interior components, all adorn the interior cabin of the Laramie Limited.
The unique badging was designed specifically for the Laramie Limited, and is described by the company as a "black-tie" luxury theme.
Outside, drivers can choose from seven different colors, including: True Blue Pearl, Maximum Steel Metallic, Granite Crystal Metallic, Red Pearl, Pearl White, Bright Silver Metallic, and Brilliant Black.
Coming to a Dealer Near YOU
Pricing for the luxury pickup has not yet been announced, and neither has an exact release date. The current 2014 Laramie Limited pickup truck starts at $49,430, and is the most expensive of the Ram 1500 models. We can only assume that with even more luxury additions to the 2015 model, that the newest Laramie Limited will start just over $50,000.
Previous Post Miranda Lambert is the New Face of Dodge RAM Trucks Next Post RAM Debuts Limited, High-End Pickup Truck