Introducing the 2020 Ram Heavy Duty Limited Black Edition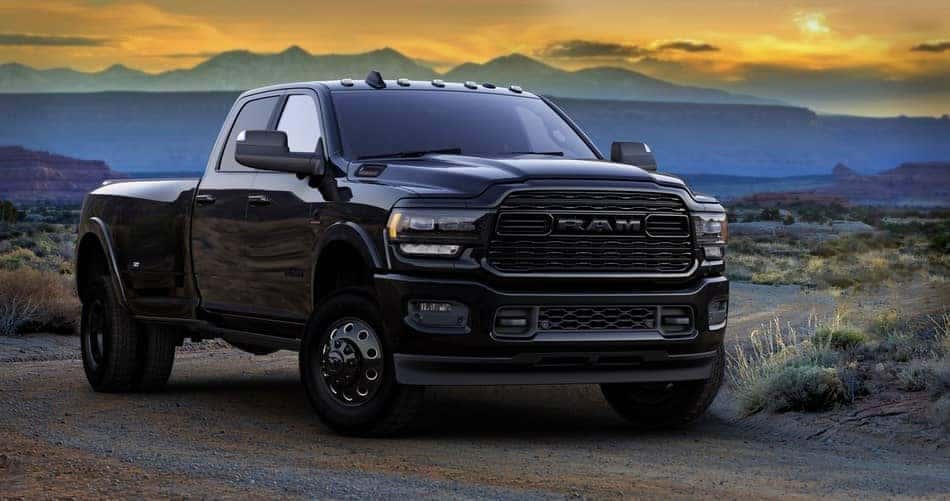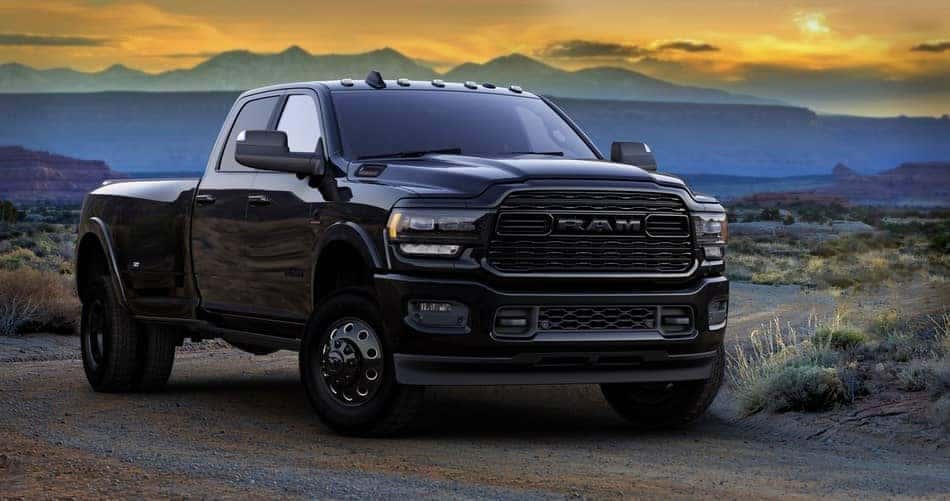 Ram Truck announced the arrival of a new Heavy Duty Limited Black Edition. Designed as a sophisticated pickup to appeal to the significant segment of luxury truck buyers, the 2020 Ram Heavy Duty Limited Black Edition features a monochromatic appearance package. The package is taking the Ram Heavy Duty Limited trim to new heights with its introduction. Some of the luxurious trimmings include black exterior accents, matte black badging, and black aluminum wheels. Ram continues to offer a wide array of truck options to meet the needs of its diverse buyer base — this latest offering, the 2020 Ram Heavy Duty Limited Black is just another example of that.
"Ram is committed to continuous improvement and that includes looking for ways to deliver unique models with features and durability that continue to win over more and more buyers. Offering a customized look directly from the factory allows customers even more personalization and greater usability. The new Ram Heavy Duty Limited Black edition is another example of how we deliver the most luxurious pickups in the industry," said Mike Koval Jr., Head of Ram Brand.
The 2020 Ram Heavy Duty Limited Black Edition was built to stand out, courtesy of its subtle black accents, including its door handles, tow hooks, headlight and taillight bezels, and a grille with R-A-M letters. 20-inch black wheels come standard on the single rear-wheel-drive pickups, while dual rear-wheel-drive pickups feature 17-inch black wheels with machined eyelets. The 2020 Ram Heavy Duty Limited Black Edition can be powered by either the 6.4-liter HEMI V8, the 6.7-liter Turbo Diesel I-6, or the 6.7-liter Cummins Turbo Diesel I-6 High Output engines, and is available in both 4×2 and 4×4 configurations.
Ram Heavy Duty offers buyers a towing capacity up to 35,100 pounds and a payload capacity up to 7,680 pounds. Additionally, the Ram Heavy Duty also sets the benchmarks when it comes to luxury materials, overall comfort, innovation, and technology that easily eclipses the competition. All Ram Truck customers can upgrade the interior of their Ram pickup with an optional 12-inch Uconnect infotainment touchscreen display. There's also another industry-first available for Ram customers — Sirius XM's "Personalized Stations Powered by Pandora," delivering a personalized curation of audio entertainment service.
Ram boasts one of the industry's best ride and handling on the Ram 2500 model thanks to the link-coil suspension that can be enhanced with the addition of an optional rear air suspension system. The additional system comes with two driver-selectable ride heights and offers a load-leveling feature as well. Additionally, the Ram 3500 model also offers the industry's only supplemental rear air bag system that's equipped with Hotchkis leaf springs. 2020 Ram Heavy Duty Limited Black Edition pickups are slated to roll out across dealer lots in the third quarter of 2020. The special edition pickup has a starting MSRP of $62,745 (plus destination fee).
Visit us atMiami Lakes Automallfor the best Ram Truck deals. Check out the latest Ram 1500 and Ram Heavy Duty lineups and schedule your test drive today. Follow Miami Lakes Ram on social media to stay up to date with the latest news, including the upcoming arrival of the 2020 Ram Heavy Duty Limited Black Edition.
Photo Source/Copyright: Ram
Previous Post 2020 Ram 1500 Ranks as One of the Best Models to Use Apple CarPlay Next Post The Ram 1500 Classic Returns for the 2021 Model Year