2020 Ram 1500 Ranks as One of the Best Models to Use Apple CarPlay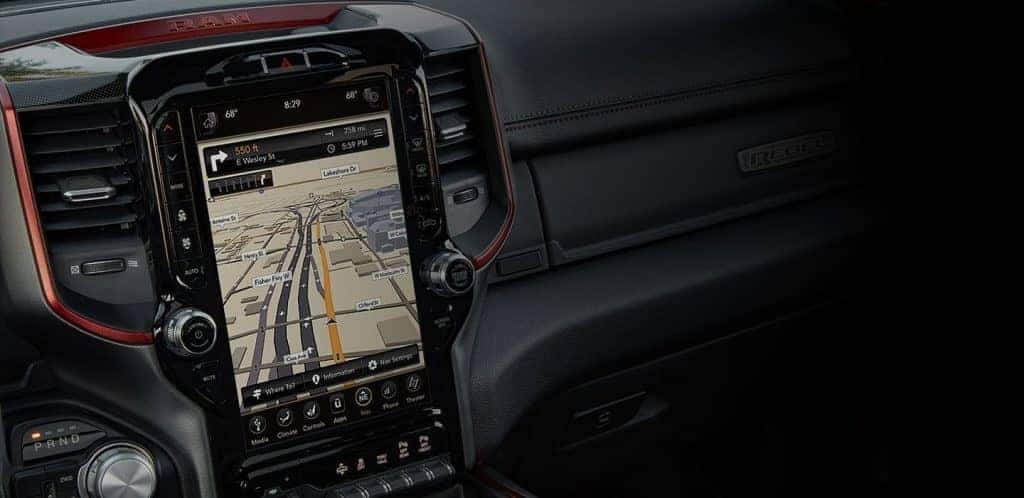 Automotive technology does not only refer to improvements automakers make over time, these days it's much more common that automotive tech is being discussed in terms of ease of connectivity and accessibility. Today's on-the-go world demands that vehicles rise up to the challenge of hyper-connectivity, and it turns out that the 2020 Ram 1500 is the best to do it, according to U.S. News and World Report. Navigation assistance, specially-curated playlists, and Apple CarPlay compatibility, and more contribute to the fact that the 2020 Ram 1500 is one of 22 best cars that seamlessly sync a user's phone via Apple CarPlay.
"To assemble this list, we've looked at non-luxury CarPlay-enabled vehicles in our new car rankings and reviews with strong overall and interior scores," said U.S. News & World Report writer John M. Vincent.
The stellar 2020 Ram 1500 not only earned a spot in the list, but it also scored a 9.0 out of 10 thanks to its user-friendly interface, the renowned Uconnect infotainment system, and a large 8.4-inch touchscreen display that includes Apple CarPlay as standard. While the 8.4-inch display is impressive and generous, Ram also takes it a step further as the brand also offers an available 12-inch touchscreen display for the model — the largest in its class. Users can pinch and zoom the screen to highlight important details, as well as split the screen to handle more than one task at a time. The 12-inch touchscreen display also includes Uconnect 12.0 NAV, a system that also features full-screen navigation assistance.
Not only does the 2020 Ram 1500 offer excellent Apple CarPlay support, it also features an available 4G Wi-Fi Hotspot so that owners no longer have to sacrifice their date in the name of their favorite apps. Entertainment choices are practically unlimited and they include SiriusXM with 360L connectivity, and there are other remote and safety services available via the SiriusXM Guardian service as well.
The Ram 1500 has soared in popularity since it was first overhauled back in 2019, even passing bitter rival Chevy for the No. 2 best-selling spot for the first time in its history. Given the current success of the model, enthusiasts wonder what Ram could possibly do to improve the model. While there won't be any substantive changes for the 2021 Ram 1500, some recent spy shots suggest that the 2021 Ram 1500 might inherit a few features from the Ram 2500 HD model. Some of the rumored features include convenience features such as the towing mirrors with the 360-degree camera system, a bed-view camera that's mounted on the LED brake light at the back of the pickup's cab for continuous cargo monitoring, and a trailer steering knob that makes the overall job of hauling easier.
Experience all that the 2020 Ram 1500 has to offer here atMiami Lakes Automall. Check out our current Ram 1500 inventory and schedule your test drive today. Don't forget to follow Miami Lakes Ram on social media not only to stay up to date with the latest news and offers, but also to be the first to know when the ardently-expected Ram Rebel TRX model finally makes its official debut in the coming months.
Photo Source/Copyright: Ram Trucks
Previous Post Ram Continues its "Built to Serve" Mission Next Post Introducing the 2020 Ram Heavy Duty Limited Black Edition