Upcoming Ram Rebel TRX Will Crush the Raptor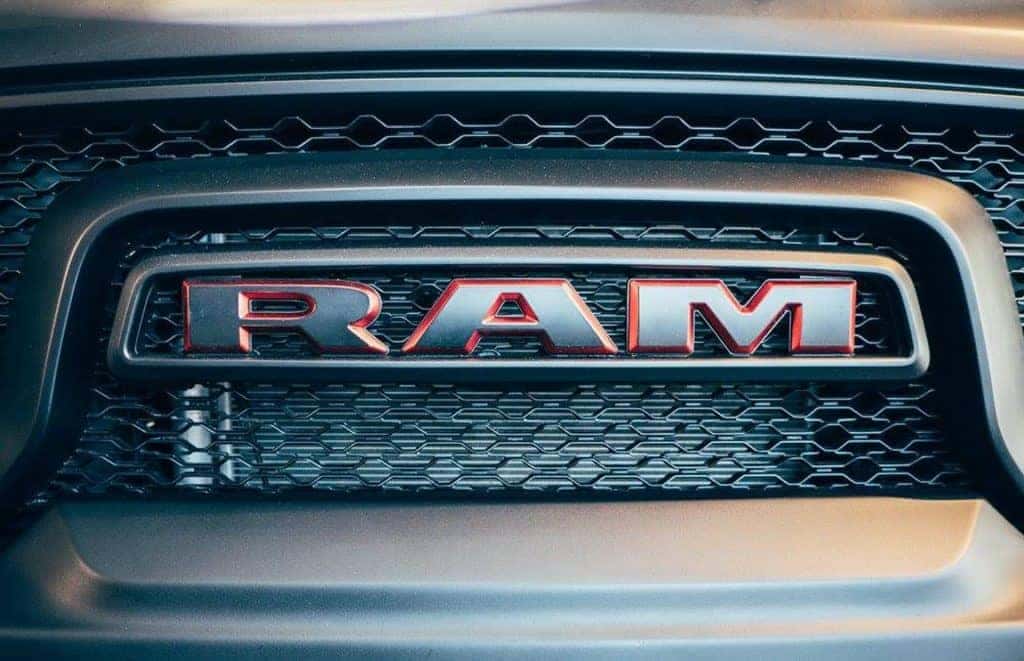 Easter eggs, no, not the traditional ones you're thinking of, are all the rage right now with brands like Jeep experiencing a wave of popularity online over a few viral Tik Tok videos. Fiat Chrysler Automobiles (FCA), parent company of both Jeep and Ram Trucks, has been known to insert cheeky Easter eggs in its vehicles for its enthusiasts to enjoy for years. With the upcoming debut and long-awaited reveal of the Ram Rebel TRX, the truck maker looks like it's ready for another cheeky Easter egg inclusion. Since the TRX model is naturally designed as an answer to Ford's Raptor model, Ram thought they'd have a little fun at the competition's expense. Even though leaked images have popped up in online forums, the pickup is usually covered in very heavy camouflage to keep that element of surprise alive.
We mentioned earlier that FCA is no stranger when it comes to sneaking details into its vehicles, but this time they've outdone themselves. Apparently, inside of a storage compartment in the TRX's cabin, there appears to be an image on a plastic liner with a T-Rex — like TRX, get it? — gobbling up a velociraptor. The metaphor is there, but the idea should be clear to everyone. Ram is not messing around when it comes to crushing the competition, and it sounds like the truck maker is planning on bringing the heat once the Ram Rebel TRX debuts. The dinosaurs involved in this particular Easter egg are apparently to scale — as if consumers needed a more poignant reminder that Ram is obviously the larger of the two.
If the Ram Rebel TRX does feature a Hellcat engine under its hood, as rumored, it'll likely dwarf Ford's figures by a healthy margin. For reference, the Ford Raptor is powered by a 3.5-liter EcoBoost V6 twin-turbo engine that produces about 450 horsepower and 510 lb-ft of torque. Those are some respectable figures for a half-ton pickup truck, but as it turns out every application of FCA's famed Hellcat engine makes at least 707 horsepower. Of course, FCA and Ram can possibly de-tune the Hellcat for more practical off-road use, but even then the general consensus is that both torque and horsepower will be far above anything that Ford currently offers buyers.
Other details about Ram's TRX are few and far between, but it'll take more than monstrous power to eclipse the Raptor that's sat idle for years capitalizing on this segment. When it comes to off-roading, suspension is just as important, if not more, than engine power. Ford relies on Fox shocks all the way around, so it's believed by automotive experts that Ram might turn to Fox for suspension components. However, the 2016 concept that inspired the production variant of the TRX featured King bypass shocks front and rear.
It's also rumored that the TRX will be equipped with a full-time four-wheel-drive system complete with hi- and low-range, giving it a significant edge over the competition. Ford knows that its Raptor excels at high-speed dune running, but the TRX could find itself conquering other types of terrain as well. Should this come to fruition, the TRX could be closely related to the Ram 2500-based Power Wagon model, with far more power and much lighter weight, making it prepped and prime to conquer the desert at high speeds.
Visit us atMiami Lakes Automalland check out all that Ram and its lineup has to offer buyers. The latest redesigned Ram 1500 model broke the mold for what's expected from a modern pickup truck and it's available right here at University Dodge. Browse our latest Ram 1500 inventory and schedule your test drive today. Follow Miami Lakes Ram on social media and be the first to know when the Ram Rebel TRX makes its long-awaited debut.
Photo Source/Copyright: Ram Trucks
Previous Post FCA Restarts Ram 1500 Production With a Bang Next Post Secret Ram 1500 Feature Has a Purpose