Four Things to Love About the 2021 Ram 1500 TRX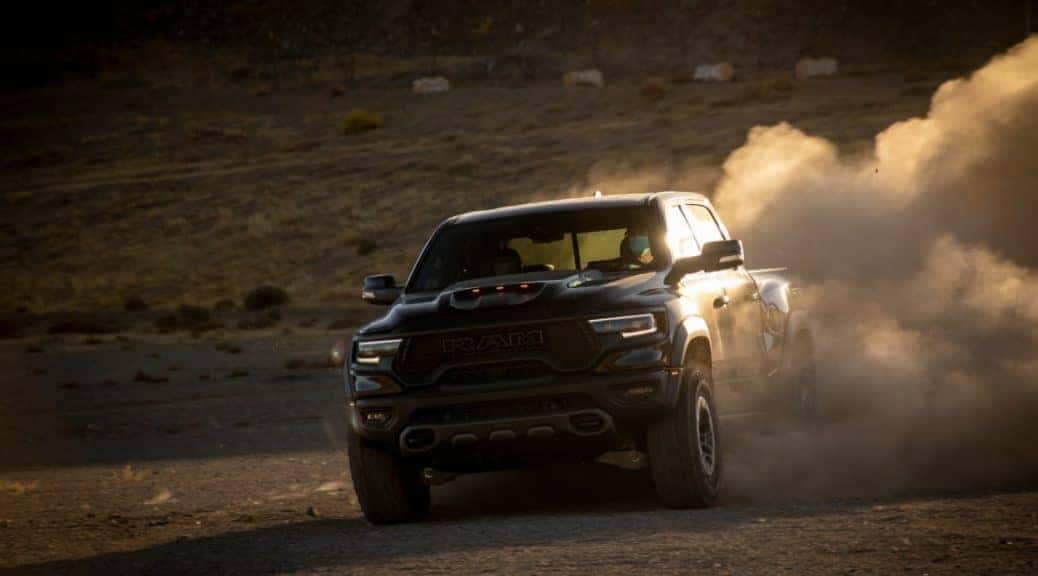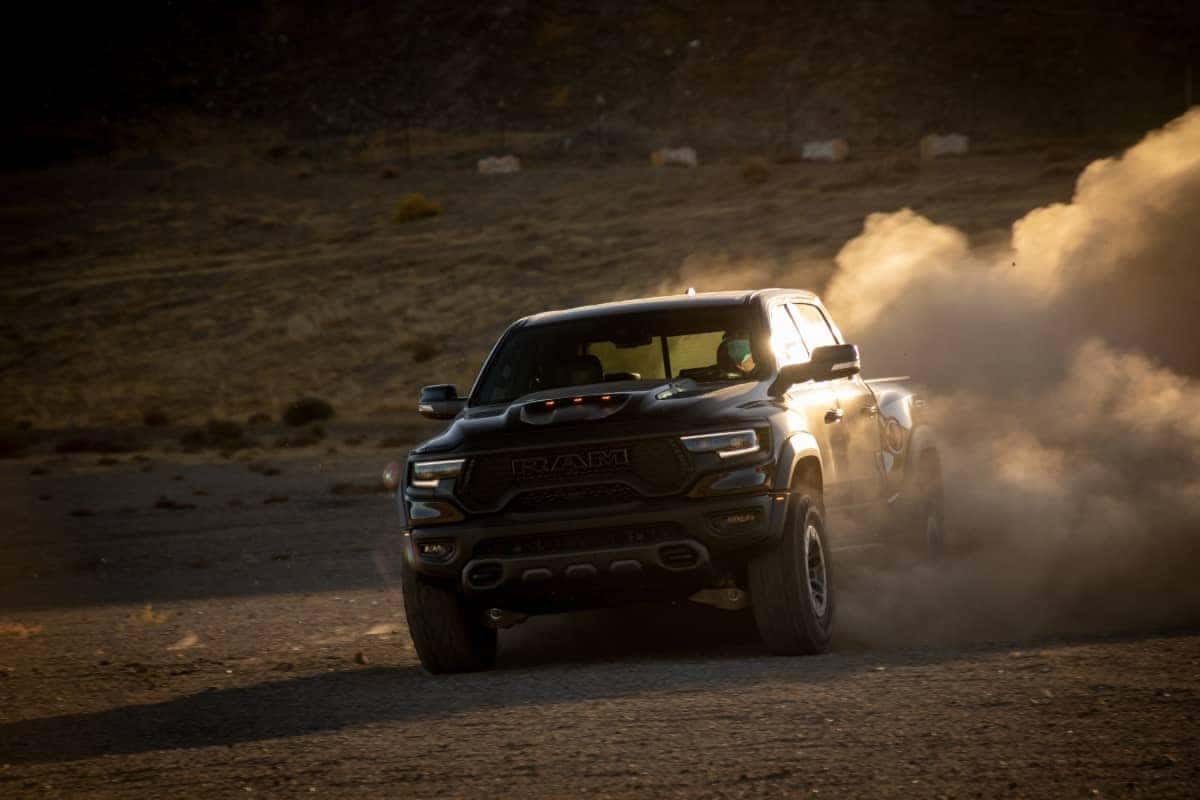 There's no road — paved or not — that the Ram 1500 TRX can't conquer with its over-the-top supercharged engine, more than 700 horsepower, and a wading depth of 32 inches. Perhaps the fact that the Ram 1500 TRX is pumping out 650 lb-ft of torque has something to do with the fact that it's such an off-road beast, or maybe it's the fact that it only needs 4.5 seconds to go from 0 -60 mph — regardless, few vehicles on the current market come close to these performance numbers. Here are four things we love about the 2021 Ram 1500 TRX.
Off-roading Prowess
Much more than an everyday commuter destined to live its life on the pavement, the Ram 1500 TRX comes loaded with off-roading equipment. Some standard features include a reinforced frame, forged-aluminum front control arms, four-wheel-drive, 35-inch Goodyear Wrangler Territory all-terrain tires, underbody skid plates, and Bilstein adaptive shocks. No matter the terrain or driving conditions, the Ram 1500 TRX is equipped with outstanding capabilities that'll conquer any path.
Powered by Hellcat
Its supercharged engine is the only thing that should be dominating conversations in the current pickup segment. This massive truck only has 15 horsepower less than a Dodge Challenger Hellcat muscle car! The 6.2-liter HEMI V8 that rests under the hood of the TRX gives the pickup unprecedented performance in a segment that's often slogged down by size and weight.
Cabin Luxury
Not the first Ram truck to redefine what an interior cabin should look like (that honor goes to the 2019 Ram 1500), the Ram 1500 TRX takes its classy cabin to higher heights. No other pickup on the market can match the style, quality, and overall comfort of the Ram 1500 TRX interior. Customized touches such as aluminum shift paddles, a flat-bottom steering wheel, and available suede and leather upholstery. Arguably the Ram 1500 TRX's most impressive interior cabin feature is its dashboard clad with a giant 12-inch touchscreen infotainment display that's standard. Additional options on the Ram 1500 TRX include a heated steering wheel, head-up display, and heated and ventilated front and rear seats.
Comfort Creatures
In addition to all the interior cabin features we just mentioned, the fully loaded TRX also includes a 19-speaker premium audio system, a dual-panel moonroof, adaptive cruise control, and wireless device charging among other features. Advanced safety features such as Blind Spot Monitoring, Lane Keep Assist, Automatic Emergency Braking, and a 360-degree camera system are also available on the 2021 Ram 1500 TRX.
Eager to get behind the wheel of this exceptional pickup? Visit us atMiami Lakes Automalland check out our latest Ram Truck inventory , including the all-new 2021 Ram 1500 TRX . Schedule your test drive today and follow Miami Lakes Ram on social media to stay up to date with the latest Ram Truck news.
Photo Source/Copyright: Stellantis
Previous Post Ram Truck Launches New Campaign With a Little Help From Chris Stapleton Next Post 2021 Ram 1500 TRX VIN 001 Auction Proceeds go to The United Way