2021 Ram 1500 TRX VIN 001 Auction Proceeds go to The United Way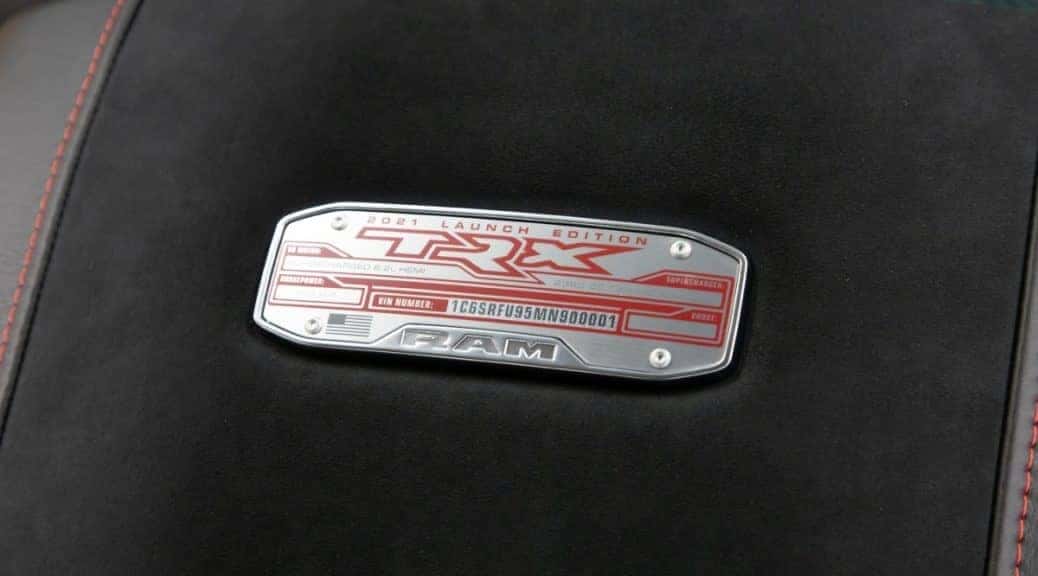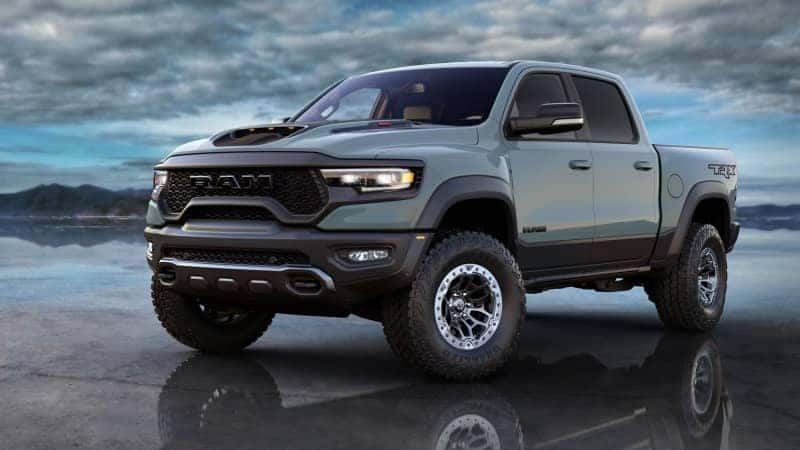 A promise made is a promise kept for Ram Trucks as the truck maker auctioned off the very first 2021 Ram 1500 TRX VIN 001. The Barrett-Jackson Scottsdale Auction raised a whopping $410,000 for The United Way for Southeast Michigan's 2-1-1 helpline. The organization focuses on providing services for veterans and their families. Singled out to commemorate the launch of the Ram 1500 TRX and its 702 horsepower straight from the factory, Ram made exactly 702 units of the Ram 1500 TRX Launch Edition, of which sold out in under three hours.
Not only does the winning bidder get to ride home in style behind the very first TRX pickup, but they also get a unique authentication kit, including a presentation box with a custom bound book meant to highlight the pickup's design development. The book includes exclusive photos and videos, as well as a Ram truck cover also crafted by the vehicle's design team and a speed-form model. Production of the all-new 2021 Ram 1500 TRX takes place at the Sterling Heights Assembly Plant in Michigan and began in December of 2020.
"When Ram 1500 TRX VIN 001 rolled off the assembly line, it instantly became an incredibly exciting one-of-a-kind collectible truck, and that was reflected by the winning bid. More importantly, we're thrilled that the first Ram 1500 TRX raised significant funds that will go directly to the United Way for Southeast Michigan's 2-1-1 helpline to provide services to veterans and their families. Ram continues to honor all of those who serve or have served in the United States armed forces with distinction through our 'Built to Serve' editions. For Ram Truck owners, whether military or civilian, 'Built to Serve' is a maxim that they can be proud to stand behind. This auction is another way we can honor our veterans by supporting them when they come home," said Mike Koval Jr., Ram Brand Chief Executive Officer — Stellantis.
2021 Ram 1500 TRX Launch Edition
As soon as Ram Truck unveiled its Ram 1500 TRX, the truck maker also announced its plan for a limited amount of Launch Edition pickups. Designed with performance in mind, the Ram 1500 TRX is the world's most powerful pickup truck. One-of-a-kind with its exterior Anvil Gray paint color, the TRX Launch Edition also features a special red and brushed-aluminum center console badge along with other exclusive accents. The Ram 1500 TRX Launch Edition also offers buyers a Head-Up Display, body side graphics, a color accent package, carbon fiber interior trim, Beadlock-capable wheels, and a dual-pane panoramic sunroof.
The all-new 2021 Ram 1500 TRX is available right now. If you're interested in a test drive or more information, please reach out to us via Miami Lakes Ram social media , so our experts can help you with any questions you may have. If you're in the market for a truck that's a little less aggressive, check out the celebrated Ram 1500 and the popular Ram 1500 Classic here atMiami Lakes Automalland schedule your test drive today!
Photo Source/Copyright: Stellantis
Previous Post Four Things to Love About the 2021 Ram 1500 TRX Next Post The 2021 Ram 1500 TRX Strikes Again as the "Truck of the Year"