EcoDiesel is Back and Better Than Ever on the 2020 Ram 1500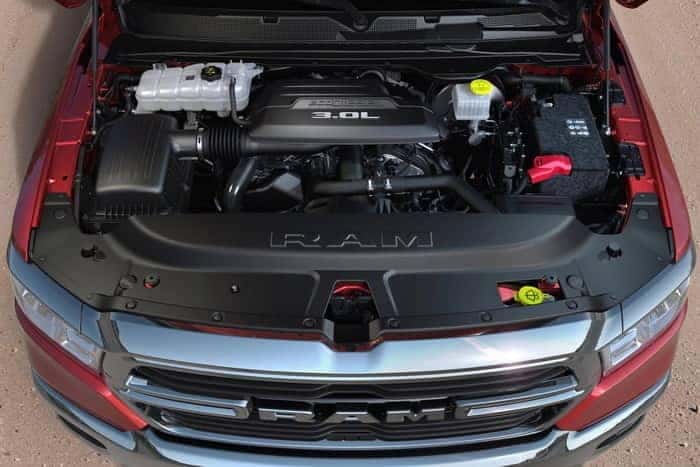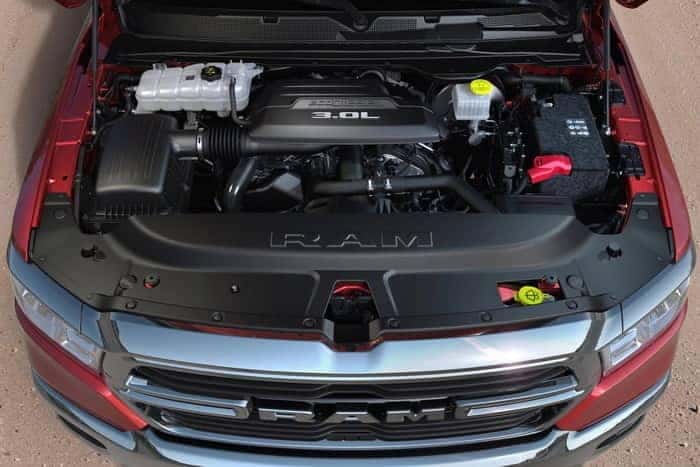 Great news are in order for all truck fans – Ram just announced that the 2020 Ram 1500 lineup will finally introduce a half-ton pickup powered by an EcoDiesel engine. The 2020 Ram 1500 EcoDiesel features tech, torque and towing capacity figures that give plenty of other pickups in its segment a run for their money. Ram's new, 3.0-liter diesel V6 is capable of generating 260 horsepower and 480 lb-ft of torque. Both figures represent an increase when compared to the last-generation Ram 1500 EcoDiesel, with past figures coming in at 240 horsepower and 420 lb-ft of torque. Fuel economy estimates are unavailable for the time being, but Ram is confident that the EcoDiesel engine "is expected to lead the segment on fuel economy" according to the brand's official statement. The last-generation Ram 1500 EcoDiesel was rated at 21 mpg in the city and 29 mpg on the highway.
The only notable change for the 2020 Ram 1500 lineup is the addition of the 3.0-liter EcoDiesel engine. While it may not seem like much on the surface, the truth is that every single component of the engine was rethought and redesigned or refreshed. Additionally, Ram announced that the 3.0-liter EcoDiesel will be available on every 1500 trim level, unlike in the past. That's right, we will soon be able to drive a hefty, diesel-powered Ram 1500 Rebel! Industry insiders expect that a tweaked version of this 3.0-liter EcoDiesel is likely to slot into the 2020 Jeep Gladiator truck as well. Since the EcoDiesel engine is an optional upgrade, all trucks will have the same comfort and convenience features respective to their individual trim tiers.
Diesel engines tend to be popular within the 2500 and 3500 heavy-duty segment rather than on full-size pickups. What makes the Ram 1500 EcoDiesel special is that for a long time the last-generation variant was the only diesel-powered half-ton pickup in the market. Once it was pulled a few years ago, no possible replacements have stepped up to fill the void. Consumers can once again enjoy having the option of a diesel-powered half-ton pickup, maybe even helping them avoid the costs of having to opt for a heavy-duty pickup instead – especially when the 2020 Ram 1500 EcoDiesel is stronger than before! Despite traditionally costing more, diesel engines are appealing to truck buyers because they boast better fuel economy figures and overall range, all while offering more torque that makes hauling and towing easier.
Ram stated that the 1500 EcoDiesel will be the towing leader in the full-size, diesel-powered truck class. When properly equipped, the 2020 Ram 1500 EcoDiesel is expected to pull a maximum of 12,560 pounds. Buyers can even opt for the auto-leveling air suspension that Ram offers – this optional suspension can lower itself while on the go and at higher speeds that improve overall fuel economy figures. Official pricing information will be available later on this year, presumably right before these EcoDiesel trucks arrive at dealerships in the fourth quarter of 2019.
Come byMiami Lakes Automallor start by checking out online 2019 Ram 1500 inventory ! Get familiar with Motor Trend's 2019 Truck of the Year and bear witness to the major improvements that Ram made when they updated the Ram 1500. Follow Miami Lakes Ram on social media to be the first to know when the 2020 Ram 1500 EcoDiesel model arrives at the dealer.
Photo Source/Copyright: Ram
Previous Post Ram Heavy-Duty: A Refined Workhorse Next Post Safety Features of the 2020 Ram 1500 EcoDiesel