Diesel or Gas – Which Fits Your Business Needs?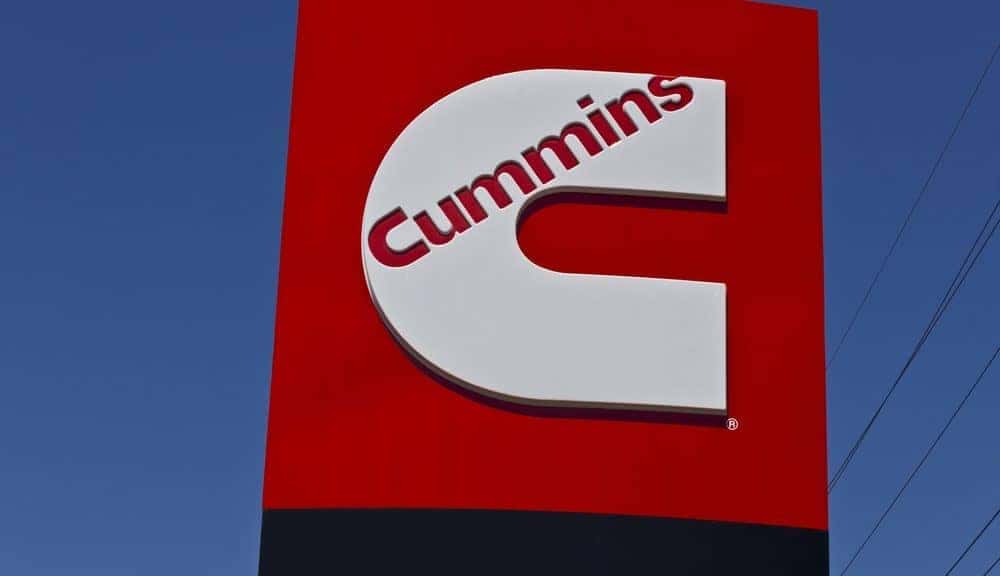 Towing Capacity
Identical trucks will have different towing capacities when equipped with a gas or a diesel engine, and the diesel engine offers the most towing capacity. Diesel engines are able to generate more torque at lower speeds and that increased torque results in a higher towing capacity. So if your business needs to haul heavy loads with ease, a diesel truck might be worth considering.
That doesn't mean gas-powered Ram trucks can't tow a lot, though. Here are some numbers to put things in perspective.
The smallest and base light-duty Ram truck, the Ram 1500 Tradesman can tow 4,550 pounds when equipped with a 3.6-liter Pentastar V6 engine. The exact same truck equipped with the 3.0-liter EcoDiesel engine, which is actually the industry's only light-duty diesel truck, has a maximum towing capacity of 8,300 pounds. A heavy-duty Ram 2500 can tow 11,900 pounds when equipped with a 5.7-liter HEMI V8 engine, however, when equipped with the signature 6.7-liter Cummins diesel engine, its towing capacity skyrockets to 18,000 pounds.
Budget
Simply put, diesel trucks have a higher price tag than gas trucks. Diesel engines have a very-high-compression engine, which is more expensive to build. So if you're more concerned with overall cost and you don't need the maximum towing capacity, a gas truck may be the best option. However, the resale value of diesel trucks is typically higher than gas trucks, so that is something to consider as well.
The Ram 2500 with the 6.7-liter Cummins diesel engine has a starting price of $40,775 and the same truck with the 5.7-liter V8 engine starts at $31,780.
Fuel Economy
Diesel used to be a much better alternative to gas engines for two reasons — fuel cost and fuel economy, however, this has changed a little bit in recent years.
Fuel economy is important to everyone, especially when towing heavy loads. Generally, diesel engines are 20-40 percent more fuel efficient than gas engines. Currently, Ram has the most fuel efficient full-size pickup truck on the market and that is the Ram 1500 HFE 3.0-liter EcoDiesel. Not only does this vehicle have a high towing capacity, but it delivers a fuel economy of 29 mpg on the highway and 21 mpg in the city. The Ram 1500 3.6-liter Pentastar V6 engine has a fuel economy of 18 mpg in the city and 25 mpg on the highway.
Today, diesel fuel is more expensive than gas fuel. Up until a few years ago, diesel fuel was much cheaper than gas, sometimes as much as 50 cents! Today (08/31/16), the national average of gas is $2.22 per gallon whereas the national average on diesel is 14 cents more expensive at $2.36 per gallon. Also keep in mind, that is just the current trend, gas and diesel fuel prices can change at the drop of a dime.
How much will you drive?
Finally, another good question to ask yourself is how many miles will your company be putting on the truck annually? Sometimes in the end, it might make more sense to purchase a diesel truck even if it has a higher price tag for two reasons. Diesel trucks tend to last longer than gasoline trucks, in some cases over 300,000 miles, so if your business requires a lot of driving and you want the truck to last as long as possible, diesel might be good for you. In fact, Ram's diesel engines have a powertrain warranty of five years or 100,000 miles, rather than five years or 60,000 miles for gas engines.
Also, if you are serious about saving money on fuel costs you should do a fuel cost analysis on a diesel versus gas over a period of time to see what the real savings could be.
* If you still can't decide which truck would be best for you and your business, come to Miami Lakes Automall and test drive a diesel and gas truck, we have a large inventory of Ram trucks. *
Photo source: Shutterstock
Previous Post Different New Ram Truck for Everyone Next Post Should You Lease or Finance Your New Car?